Archived News
Grant helps businesses relocating for NC 107 expansion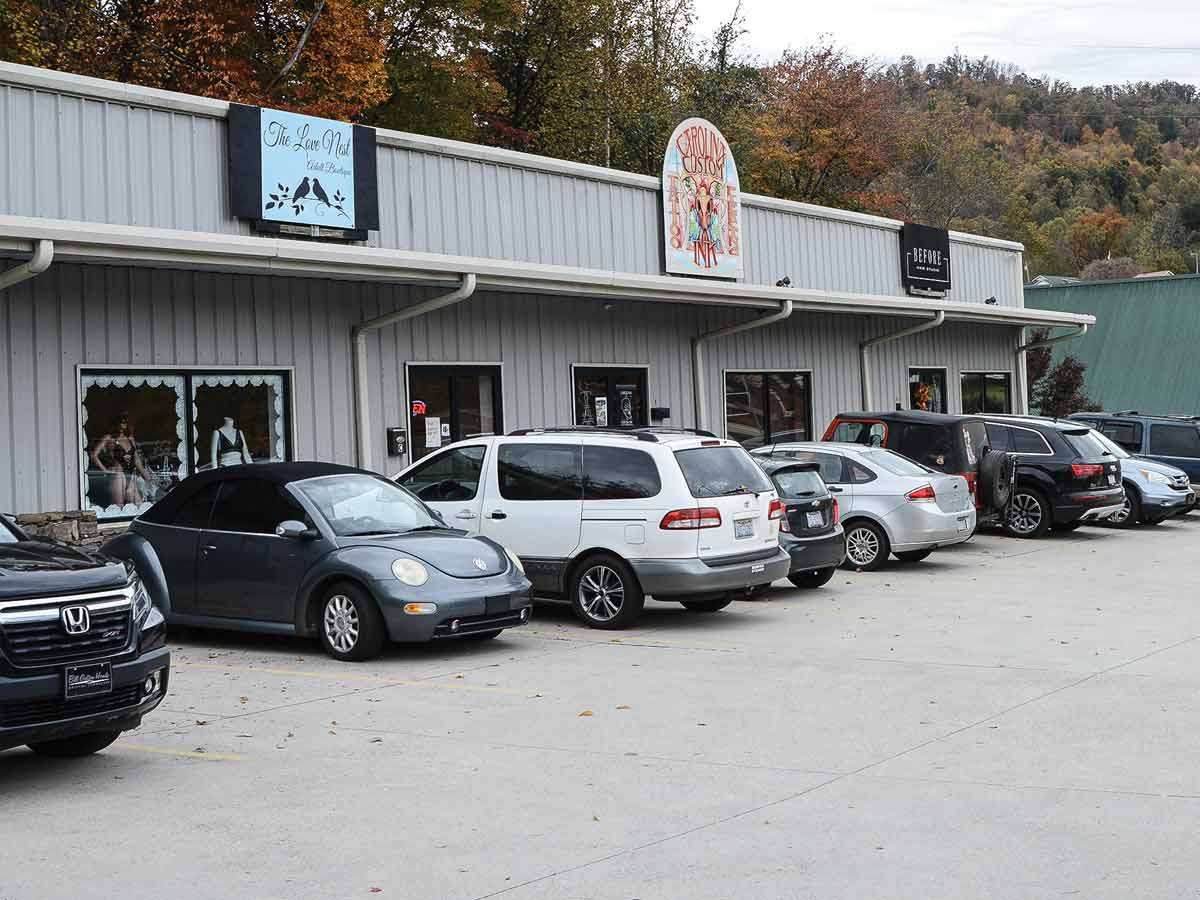 At least 35 businesses will have to relocate due to the N.C. 107 expansion project. Holly Kays photo
Jackson County Economic Development and Chamber of Commerce have created the N.C. 107 Business Relocation Grant program for businesses that are forced to move due to the N.C. 107 expansion project.
"These grant funds would be used for those businesses that are required to relocate due to this project specifically, to offset costs that are not covered by their relocation to support them in those efforts," said Economic Development Director Tiffany Henry.
The grant of $50,000 will go to the Jackson County Chamber of Commerce which will administer the funds. Each business having to relocate due to the N.C. 107 project will be eligible for up to $1,000.
"This is a good opportunity to move forward and try to work with these multiple businesses that are impacted," said County Manager Don Adams. "This program can be distinguished from other programs in the sense that, I'm not aware of any other major DOT project that's had such a significant impact on multiple operations and so I do believe this does warrant a potential special program."
At this point, there are at least 35 businesses that will need to relocate due to the widening of N.C. 107. According to Jacob Day, senior right of way agent for Division 14 of the North Carolina Department of Transportation, 14 businesses have already closed or relocated due to the project. Those that have already moved are still eligible for this grant money. There is a possibility that several more businesses will be required to move as a section of the project, between Walmart and Lowes, is still undetermined.
"At the end of the day we do want them to know that we're supportive of them, this is something that is outside of their control, but we want them to feel the support of the resources that exist, and this is a way that we can help them feel that support," said Henry.
According to Julie Donaldson, executive director of the Jackson County Chamber of Commerce, not all the businesses that will have to relocate are part of the chamber, but this will not affect their ability to receive grant money.
"It doesn't matter one way or the other, we're still going to go visit with them in person and see them and potentially provide them this offer," said Donaldson. "We're meeting with them either way. But many of them are [part of the chamber]. Those that aren't, it's a great opportunity for me, but also, more importantly, a great opportunity for us to meet with a business owner that may need resources they may not be aware of through SBTDC, through the small business center, the chamber, Mountain West Partnership, many others. It's a great opportunity for us to see folks face to face and hear what their needs are."
"I would like to thank Tiffany Henry and all the partners that have come together," said Commissioner Gayle Woody. "In talking to some of those business owners, they have expressed to me that you have reached out to them and they don't feel like they are totally isolated and victims of the situation, they feel like they are being supported, and that's so important."
The money being granted to the Jackson County Chamber of Commerce is coming from the Economic Development Fund, which is budgeted each year through the county's general fund for economic development.
"Both Tiffany and I, in talking about it, think this is supporting our businesses," County Attorney Heather Baker told the county commission during its July 12 meeting. "Keeping jobs in the county by supporting the businesses moving is really the closest we're going to get to the intention of this money. That's why we feel comfortable recommending that you do this with the $50,000 from the Economic Development Fund."
The county cannot administer the money, but the chamber can. Because the chamber has a small staff, it may need to extend some of its part-time staff to be able to do this work and some of the money may go towards administering the funds.
The conversation for this grant started with stakeholders trying to figure out how to assist businesses affected by the N.C. 107 project. Aside from moving expenses, businesses will have to deal with a whole host of permitting fees for their new location.
"The county has a long-standing policy that we don't release things like solid waste fees and things like building permit fees and things of that nature," said Adams. "This is really a way to approach and try to help with those types of expenses, without really altering the way we have to charge for our services."
"We can't waive those permitting fees; how can we help them feel like we're not trying to double charge them for something that they paid for when they got established to begin with?" said Henry. "What does that look like as they move forward? So this was a way for us to sort of circumvent not waving the fee, but then also show them that we're trying to help them."
The chamber will work with their grant committee on creating an application for businesses to apply and will reach out to all businesses that are having to relocate.