Archived News
Wildfire threatens homes in Maggie Valley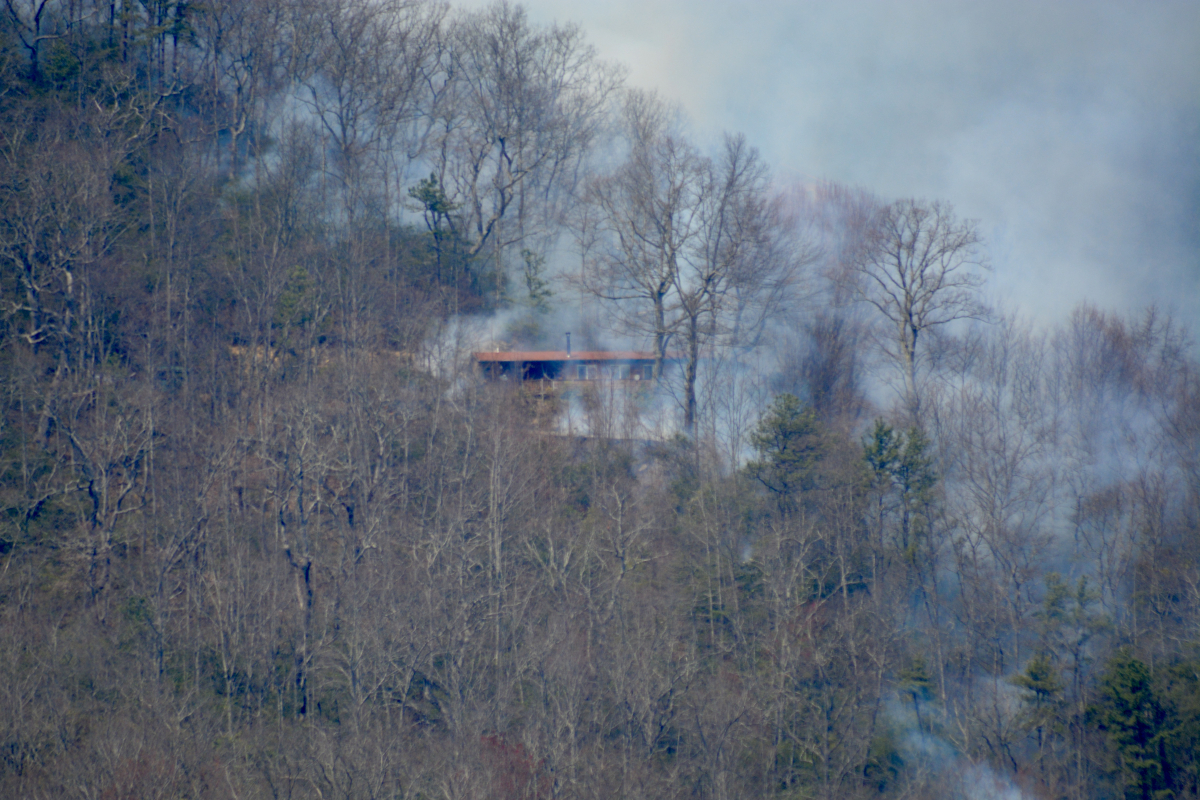 Crews are responding to a wildfire in Maggie Valley.
Cory Vaillancourt photo
Update 4:20 p.m.: Aerial support in the form of a spotter plane and a helicopter carrying a bucket is now being used, and a reunification center has been opened at Cavalry Road Baptist Church, where separated loved ones can find one another.
Dry, breezy conditions over the past several days are contributing to increased fire danger across the region, and although four fires just across the Tennessee border appear to be contained, another one is now visible just outside of Maggie Valley.
The fire, which began Monday afternoon on Sheepback Mountain in Maggie Valley, is growing quickly, according to Haywood County Emergency Services Public Information Officer Allison Richmond. As of 3:30 p.m. Monday, Richmond said the fire is somewhere around 10 acres, although she didn't yet have an exact number.
Just west of Ghost Town, the fire visibly threatens at least one home. Cory Vaillancourt photo
The Sheepback Mountain fire, seen here from 4,000 feet looking to the northwest, is located near the west end of Maggie Valley. Kyle Perrotti photo
While she knows some homes in the area have been damaged, Richmond said she didn't know for sure how many or how significant that damage may be.
An evacuation order for residents that live on the mountain above Pless Underwood Road has been issued.
"If you have to evacuate, do it now and do it quickly," Richmond told The Smoky Mountain News. "It's moving uphill pretty quickly," she added.
The wildfire is on the north side of Soco Road. Cory Vaillancourt photo
Units from the Cherokee Fire Department were seen heading towards the fire around 3 p.m.
At 3:30 p.m., relative humidity was reported to be a desert-like 20%. Residents are encouraged to avoid open burning at least until forecasted rain moves through the area tomorrow and Wednesday.
This is a developing story. Check back with The Smoky Mountain News on Facebook and Twitter for updates as they become available.
SMN News Editor Kyle Perrotti contributed to this report.
Thick smoke can be seen drifting from the fire, with several homes in close proximity. Cory Vaillancourt photo