Archived News
Jackson begins budget talks with education capital needs
Wednesday, March 02, 2022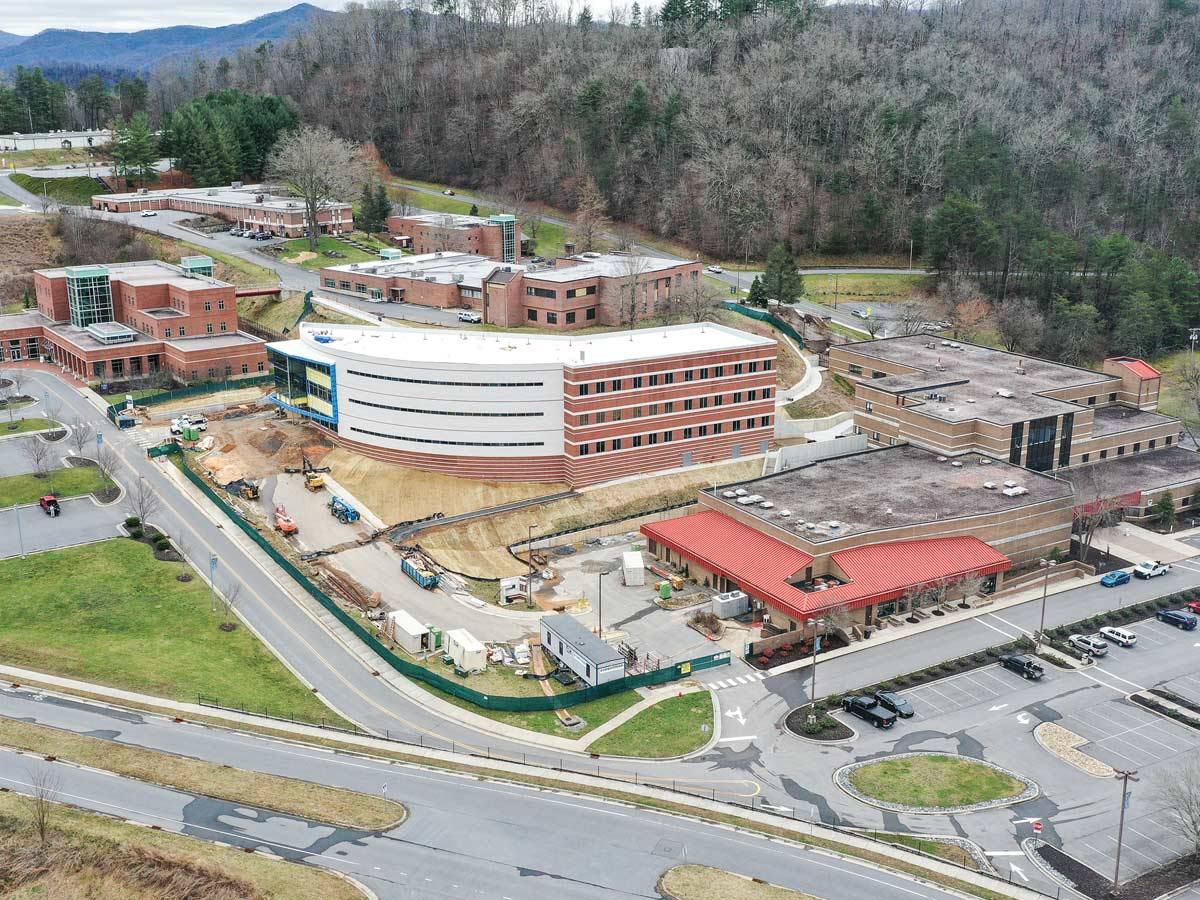 Jackson County's budget could fund outstanding projects from SCC's 2016 master plan. File photo
Jackson County Commissioners began the process of hammering out a budget for the 2022-23 fiscal year during a work session held Tuesday, Feb. 22. A large portion of the meeting was dedicated to the needs of educational stakeholders in the county.
Jackson County Schools Superintendent Dr. Dana Ayers and Deputy Superintendent Jake Buchanan presented capital improvement project needs to the board. These include an ADA-compliant ramp, visitor side bathroom and concession stand at Smoky Mountain High School's football stadium; a new cafeteria and classrooms at Fairview Elementary; Scotts Creek Elementary slope stabilization; a new bus garage at the existing site; and a gym with performance space at Blue Ridge School.
School administration requested a $100,000 increase to the general capital fund amount allocated to the school system to total $335,000 for 2022-23. This fund is used for day-to-day capital needs. Buchanan said the amount given to the general capital fund for the school system has not increased in over a decade.
"We want to make sure we have funds ourselves in the school district to be able to solicit the architectural planning moving forward for some of these projects," said Buchanan.
The school system is asking for a match request from the county for needs-based public school capital fund grants. According to Buchanan, these funds are being awarded through the same process as prior years, but the funds are now available to more counties.
"We have not traditionally been eligible for these because they were needs-based, and they tended to only be eligible for districts that were far poorer than Jackson County," said Buchanan. "They opened it up for eligibility to be much wider and it is a matching grant. So, we're able to apply for these funds as long as county commissioners pledge a 5% match if we're awarded these grants."
Buchanan is writing grants for three of the projects that are most needed in Jackson County Schools. The total estimated cost for the Fairview cafeteria and classroom project is over $8 million. The matching amount required from the county would be just over $400,000. The estimated cost for the ADA upgrades to Smoky Mountain High School Stadium is more than $7 million and would require $350,000 from the county commission. Estimated cost for the Blue Ridge School gym, performance space and classrooms is over $14 million and would require a over $700,000 from the county.
Project costs were estimated according to the structure recommended by the Department of Public Instruction; $309 per square foot for classroom space, $500 per square foot for larger area spaces, and 5% inflation per year for project timeline.
The total matching request for the county on these three capital projects is $1,494,121 and could result in almost $30 million of grant funding for Jackson County Schools. Approval for designating the 5% match for these grants is slated for the March 1 commissioner meeting.
Ayers presented a list of additional priorities for Jackson County Schools that may not be fully funded this year or next, but that the administration wanted to make the county commission aware of. The first of these priorities is the expansion of the preschool program. Jackson County is in the process of doubling its preschool capacity thanks to grant funding from the Dogwood Health Trust and Blue Ridge School Foundation.
Ayers' long-term goal is to have a preschool building and work with community partners to have universal, free preschool in Jackson County.
"Preschool is vastly important to the academic success of students," said Ayers.
The superintendent would also like to see playgrounds adapted for special-needs students at Cullowhee Valley, Fairview and Smoky Mountain High School. Ayers has already written and submitted the request for a $260,000 grant from Dogwood Health Trust and requested a match from commissioners through the general capital fund in this fiscal year or the next.
Budget requests from Southwestern Community College involved outstanding projects from the 2016 master plan. Cost estimates for the projects are from 2016 and will likely be much higher in today's dollars. The library addition is the most expensive project on the list coming in at almost $5 million. The project would include additions to the current library, as well as office area and stacks renovations for classrooms and the small business center.
Other projects include Balsam Center renovation, Oaks Hall renovation and faculty office expansion. The total estimated cost for all these projects is over $8 million. State SCIF funding is available in the amount of $5 million.
"I think it's a great plan," said Commission Chairman Brian McMahan. "I like what's been presented, and I'm fully comfortable with trying to match the public schools grant request. And I would personally like to write a letter to Dr. Thomas and the Board of Trustees and say 'we want to finish out this master plan; we're willing to commit the funds if the SCC Board of Trustees is willing to focus their efforts on the main campus in Jackson County.'"