Archived News
Masks now optional in Jackson Schools
Friday, February 18, 2022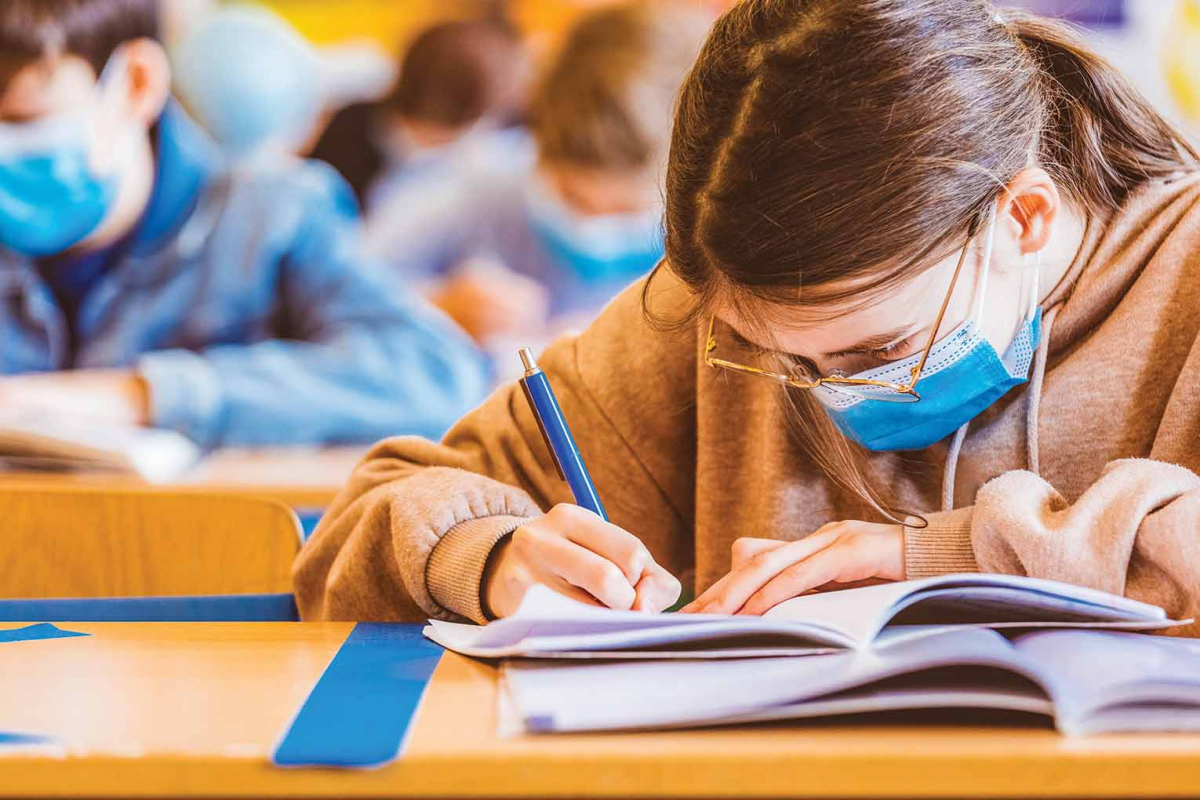 Effective Monday, Feb. 21, masks will be optional in Jackson County Schools. The decision was made at an emergency board meeting Thursday night and comes on the heels of updated COVID guidance and new direction from North Carolina Gov. Roy Cooper.
"Over the last two pandemic years, JCPS focused on keeping students in school safely," said Jackson County Schools Superintendent Dr. Dana Ayers. "All along, we used data and quarantine rules to guide decisions regarding the mask mandate. I am so pleased that our COVID data has shown such drastic improvement and allowed us to conclude the mask mandate."Last week the StrongSchoolsNC Public Health Toolkit was updated with guidance that students and staff who have been exposed, regardless of masking, and are not symptomatic do not need to quarantine. Individual contact tracing and exclusion from school after an identified exposure is no longer recommended statewide in K-12 schools.
"I am pleased to report that our covid data has shown drastic improvement," says Ayers. "With the updated quarantine requirements looming, I felt it necessary and appropriate that we revisit our mask policy this week."
As of Thursday evening, Jackson County Schools had one positive staff member and seven positive students. Among the total student and staff population of approximately 4,200, JCPS has a positivity rate of 0.2%. Quarantine numbers are a bit higher, totaling 39 students and staff across the district as of Feb. 16.
The Public Health Toolkit still recommends universal masking indoors in areas of high or substantial transmission rates. According to the CDC, Jackson County currently has a high transmission rate.
However, on Thursday, Gov. Roy Cooper held a press conference in which he encouraged schools and local governments to end their mask mandates.
"We are taking a positive step on mask requirements to help us move safely toward a more normal day to day life," said Governor Cooper. "It's time to focus on getting our children a good education and improving our schools, no matter how you feel about masks."
JCPS had called its emergency meeting prior to the announcement of the governor's press conference. According to Ayers, the meeting was called in response to positive COVID trends within the school system.
Over the course of the last week, both Haywood and Swain have voted to end mask mandates. Macon County has had optional masking throughout this school year.
JCPS will continue to notify students and staff who have been exposed to a positive COVID-19 case. According to the updated Public Health Toolkit, people who have been notified should wear a well-fitted mask for 10 days after exposure, be tested immediately if symptomatic and again on day five after exposure.
Masks will still be required on school buses, as required by federal legislation.
During her nine months with JCPS, Ayers has refrained from making any recommendations to the board concerning masking. She regularly presented COVID-19 information and the most up-to-date data to the board, but says she did not make recommendations because she wanted to have fruitful conversation with the board.
Now, she says, knowing the current data and changes coming down the pipeline, she feels strongly enough to make a recommendation to the board.
"I recommend JCPS move to mask optional beginning Monday, Feb. 21, to coincide with toolkit updates that are also effective that date," said Ayers. "Families, students and staff who wish to continue wearing a mask certainly have that choice."
"No matter what we do tonight, I feel very strongly that anyone that wants their child to be in a mask should be in a mask," said board Chairman Ali Laird-Large. "Any teacher that wants to be in a mask should be in a mask. I don't think that this should ever make people feel intimidated in any way shape or form not to wear a mask if that's how they feel they should participate."
Board members noted that they have been listening to a multitude of stakeholders throughout the pandemic, understanding that they would not please everyone, but with the focused intent of keeping students safely in school.
"Initially, the mask mandate, for me, was out of an abundance of caution," said Wes Jamison. "Because if I'm going to screw up, I want to screw up on the side of caution. After that it was to allow people to get vaccinated if they chose to get vaccinated. Here lately, it's been more about keeping kids in school because I hated virtual school to be honest. To me, keeping them in school was a priority. I think we're at a point now where optional is a good idea."
Elizabeth Cooper made the motion to make masks optional as of Feb. 21 to coincide with the toolkit updates effective that date. The motion passed unanimously. The board must still comply with state legislation to revisit mask policy once per month.
"I applaud our staff and Board of Education who have been the constant when things were unsure," Ayers said. "Equally as important, I praise our families and community for wanting what is best for kids and supporting the difficult decisions we have had to make. The mask mandate has been one of those difficult decisions."