Archived News
FAKE NEWS FREAKOUT! SEASON 6!!
Wednesday, December 29, 2021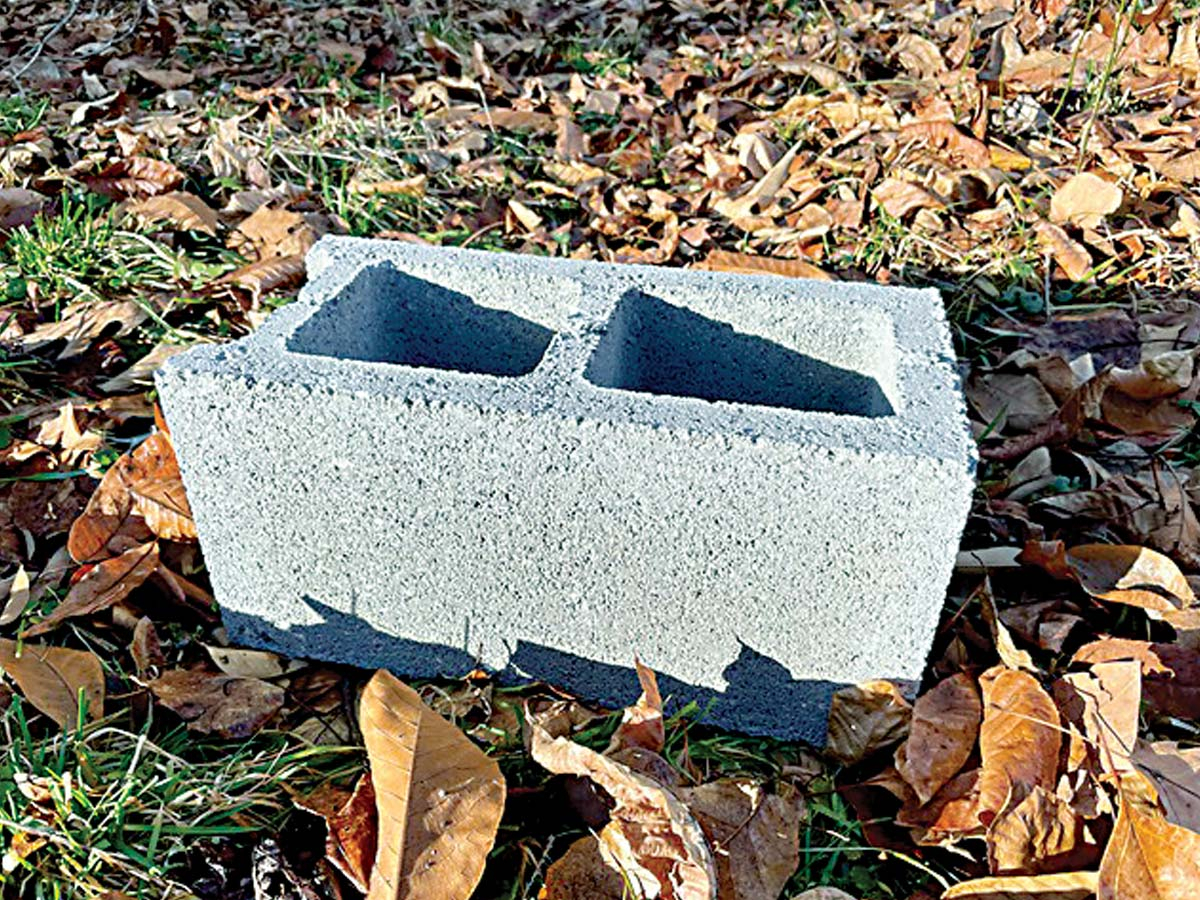 Well, here we are. It's the 394th of December 2020, and not much has changed in the way of misinformation being reported as legitimate news. In fact, there seems to be more fake news in the real news than real news in the real news.
We've got fake news about the 2020 election (Trump won!), fake news about the insurrection (just normal tourist stuff!), fake news about critical race theory (they're teaching my kids to hate white people!), fake news about the vaccine (there's a microchip in it!), fake news about redistricting (it's fair and not at all racist or partisan!) and, of course, fake news about COVID-19 (it's fake!).
I don't know about you, but I blame four decades of underfunding public education for producing generations of students too stupid to tell the difference between the plausible (we did indeed land on the moon in 1969) and the implausible (the moon is fake!).
If you don't think this is a threat to our democracy, I urge you, watch Mike Judge's cult classic 2006 film "Idiocracy," in which a dystopian society ruled by fast food corporations waters their crops with energy drinks and the most popular show on television is simply clips of a man being hit repeatedly in the genitals, to great comedic effect.
We here at The Smoky Mountain News pride ourselves on thorough, in-depth coverage of the issues that matter to our community and our country, and we also take pride in producing fake news just one time a year.
This is that time.
Unlike most other media outlets, at least we tell you when we're about to do it.
Hannah McLeod and Holly Kays contributed to this fake news report, which is fake.
Rep. Madison Cawthorn thinks something but doesn't say it
For perhaps the first time in his nascent political career, conservative firebrand Madison Cawthorn (R-Henderson) entertained a fleeting notion but somehow failed to annunciate it.
"He just considered it for a moment, but then he thought better of it," reads a statement from Cawthorn's comms team regarding the still-private thought. "If there's anything he's learned in the People's House, it's that some things are better left unsaid."
The 26-year-old Cawthorn spent his first year in Congress voicing a number of concepts worthy of note, starting with his "stop the steal" speech immediately preceding a Trump rally on Jan. 6, 2021.
He went on to say that kids should drop out of college, that women are "earthen vessels," that Dr. Anthony Fauci is a "demon doctor" and that he wants to gain more ground for Western North Carolina conservatives by running for reelection in a congressional district in which he does not reside.
Outrage over Cawthorn's non-utterance triggered Twitter's woke mob, which was quick to respond by demanding Cawthorn say something, anything — preferably controversial or incendiary — so that they could mock him by making fun of his disability, his divorce and his chin.
Cawthorn's failure to speak the idea out loud forced cable news networks OANN and Newsmax to cancel Cawthorn's 37 scheduled appearances that night, replacing them with a three-part, nine-hour biography of MyPillow founder Mike Lindell and a 1979 performance by country music superstar Lee Greenwood live from the Flamingo Hotel in Las Vegas, Nevada, respectively.
Area tourism agencies announce exciting new virtual tourism option
After consecutive years of record-breaking visitation, tourism development authorities in the mountain region are banding together to take the 2022 tourist season to the next level with a new virtual tourism package.
"We so deeply appreciate every person who chooses Western North Carolina as their vacation destination, but we appreciate them even more when they visit without actually coming here," said Haywood Tourism Development Authority spokesman Kyle Perrotti. "That's why we believe this new virtual tourism package will be a win for everybody."
While anyone with an internet connection can visit the virtual vacation website free of charge, those who purchase the package will receive a package full of equipment to have an immersive experience that provides all the hallmarks of an authentic analogue vacation without the hassle.
Visitors will receive patented "curvy road goggles" that replicate the nausea many people experience while hurtling around mountain roads in the backseat of the family minivan, and upon "arriving" at any of the system's designated popular hiking trails, they'll be asked to perform a hair-raising parallel parking job along the side of a shoulderless road and spend the next half-hour navigating, step-by-step, the remaining distance to the trailhead. "There's a really slow person driving in front of me" and "I didn't realize I'd lose signal here" filters further enhance the experience.
"I was planning to take the family out to Bryson City this summer to tube Deep Creek and hopefully pet a bear, but once I found out about this virtual option, I cancelled the hotel reservation and put in my order immediately," said Charlotte resident Boris McBoring. "The way I figure it, I spent good money on this couch, so why go spend a week resting my rear on rocks and picnic tables when I could just park it on this leather beauty the whole time?"
As of press time, McBoring was on his sofa, breathing heavily with exertion as he attempted a virtual hike on Alum Cave Trail.
Pant-wearing optional in WNC schools
After the long and difficult battle with anti-masker parents, school boards in the region have learned their lesson. No matter the cost, school authority should not infringe on personal freedoms.
This month when parents began to raise concerns about the lack of mobility students have while wearing pants, school boards were quick to take the side of concerned parents. Pant-wearing will be optional in almost all Western North Carolina schools at the start of the new year.
"My son comes home every day tired, crying, extremely uncomfortable because he is made to wear pants all day long," said one teary-eyed mother at the local school board meeting. "He has almost no mobility, and the staff don't even give those kids any pants breaks. None!"
Parents are claiming the requiring of pants is an infringement on personal freedoms, bodily autonomy and simply "a step too far."
Though pants will be optional, several school boards have issued strongly worded statements urging parents, students and staff to wear pants while indoors, on school property, for the good of the whole.
Legislators offered a sneak peek at the latest revisions to North Carolina's congressional maps. Cory Vaillancourt photo
NC now only state that draws congressional maps in pencil
A ruling handed down last week by the United States Court of Appeals for the Fourth Circuit means that maps of congressional district boundaries in North Carolina will henceforth be drawn in pencil, exclusively.
The ruling comes after some of the state's congressional maps were subject to litigation and/or thrown out in 2016 , 2017 , 2018 and 2019 as racist and/or partisan gerrymanders.
Following the 2020 census, a lengthy public hearing process on constitutionally-mandated redistricting played out, with speakers of all political walks voicing their opposition to gerrymandering. At the conclusion of the process, the new maps passed by the Republican-controlled North Carolina General Assembly gave Republicans a 10-4 advantage in a purple state saw Republican presidential campaign victories of less than 2 points in 2020 and less than 4 points in 2016.
Ensuing lawsuits over the newest round of racist and/or partisan gerrymanders have halted candidate filing for the 2022 elections twice – thus far – and resulted in a postponement of the Primary Election from March 8 to May 17, 2022.
The "pencil only" order is, however, expected to speed up the Republican-controlled North Carolina General Assembly's process of drawing new racist and/or partisan gerrymanders once each set of old ones are overturned by courts.
Bears pack public meeting to protest proposed development, settle for peanut butter buyout
In an unprecedented display of intra-species solidarity, all 7,000 of Western North Carolina's resident bears descended on a Jackson County Planning Board meeting last week to protest a slate of proposed developments and associated anti-garbage buffet policies.
Bearing cardboard signs with words etched in jelly, the bears brandished slogans such as "We'll camp out until you pack out," and "No man caves in our bear caves."
"We may be a minority in this county, but that doesn't mean we shouldn't have a voice," said the bears' leader, later identified as Joseph "Brother" Berenstain. "As proposed, this development would render all my favorite beehives worthless, and don't get me started on Blueberry Hill. We're here, and we're not leaving until you vote no to this atrocity!"
Berenstain spoke to a mostly empty room, as those in attendance for the quasi-judicial hearing, which county ordinance required prior to approving such development requests, fled the room at the sight of 7,000 bears headed their way. The board, however, was trapped at the back of the room and unable to leave.
"So, I can't do that, Mr. Berenstein, since county ordinance states a quasi-judicial hearing must be held before any definitive vote, and unfortunately you've scared away all the lawyers," said Chairman Mark Letson, a definitive tremble in his voice. "But after the proper noticing period for a rescheduled hearing we can certainly take this matter up again."
"No!" Berenstein roared. "Vote no now!"
The board members looked at each other, uncertain of what to do, until Planning Board Member Emily Moss had an idea.
"Here!" she said. "Have some crackers!"
Moss produced a handful of peanut butter crackers from her purse, displaying them to the crowd of bears before hurling them out the open window. Smelling the peanut butter, the bears began to salivate and rushed out the door in hopes of scoring one of the delicious treats. When the last bear left, Planning Director Mike Poston locked the door, then duct-taped it, and then barricaded it. Brian Barwatt hurriedly moved to end the meeting, with a second from Joyce Cooper.
Letson banged his gavel.
"Meeting adjourned."
Rep. Madison Cawthorn stopped at TSA with decorative pineapple mug
Congressman Madison Cawthorn (R-Henderson) attempted to bring a decorative pineapple mug though airport security this past February, but the freshman Western North Carolina rep insists it was a simple mistake.
"Five months ago, while boarding a flight, Rep. Cawthorn erroneously stowed a decorative pineapple mug in his carry-on instead of his checked bag," reads a statement from Cawthorn's comms team regarding the incident.
Outrage over Cawthorn's possession of a decorative pineapple mug in an airport triggered Twitter's woke mob, many of whom opined that responsible decorative pineapple mug owners don't simply "forget" where their decorative pineapple mugs are stowed and that Cawthorn should be prohibited from owning or possessing decorative pineapple mugs in the future.
Cable news network OANN immediately interrupted its new cooking-themed "Recipes of the Insurrection" program to launch 24-hour coverage of "decorative pineapple mug-gate," while Newsmax hastily unveiled its "Cawthorn-athon," an uninterrupted panel discussion on the constitutional rights of decorative pineapple mug owners, helmed by attorneys Lin Wood, Sidney Powell, Rudy Giuliani and Lionel Hutz.
Maggie Valley, Gateway to Retirement
In a last-ditch effort to stall construction at Ghost Town in the Sky and get rid of RV parks and campgrounds once and for all, Maggie Valley has decided to redraw DOT improvements for Soco Road to include a gateway to the town.
Construction will take place just past the turn into Jonathan Creek, which residents of Maggie Valley have decided is the ideal location for RV parks, campgrounds and affordable housing.
"This isn't a 'not in my backyard' situation," said one proponent of the plan. "It's more of a … 'it fits better in your backyard' kind of thing."
Entry through the gate and into the town of Maggie Valley will require proof of retirement and citizenship but is subject to the discretion of the guard on duty. Though thrilled about their latest endeavor to keep growth and development out of what will soon be called "Maggie Valley, Gateway to Retirement," town officials are concerned at the viability of keeping non-retirees from passing through the gate as there will only be retirees available to work shifts at the entry.
In the case that non-retirees are able to slip past the astute guards, the town plans to have a generally unwelcoming, and at times hostile, environment to discourage folks from wanting to enter the moribund community.
Man vows to boycott local newspaper after reading non-viewpoint-affirming joke
Waynesville resident Graham Grumperson has vowed to never pick up another issue of "that filthy rag best used as kitty litter" — his personal term of endearment for The Smoky Mountain News — after reading a disturbing joke in the paper's annual Spoof Awards and Fake News Freakout edition.
Grumperson reported that he'd been paging through the lighthearted issue while enjoyably chuckling at joke after joke that seemed to cater to his pre-existing beliefs and positions. That's when he came across a barb that appeared to poke fun at one aspect of his self-confirmed worldview instead of — as should occur in a righteous and orderly world — using those other people as the butt of the joke.
"I couldn't believe that the paper would print something like that, implying that there's anything funny at all about my way of being and doing," Grumperson said. "Frankly, it's irresponsible to do so, when those other people are out there thinking all those other things that are so much worse for truth and democracy and humanity and happiness and rainbows and smiles. Not to mention babies! Think of the children!"
Grumperson is putting his deep offense into action and has vowed to never purchase another issue of the free community newspaper. However, he said, he may someday agree to start reading the opinion section again, so long as his wife first tears out any letters written by people who are wrong.
NEW LISTING – it's got it all !!!
Living the dream! Enjoy your own private Smokies paradise with this stunning 0-bed 0-bath midcentury modern cinder block situated on a spacious 1 square-foot lot in the desirable Offal Crick Estates community of Haywood County! Secluded! Near everything! Gated! Unrestricted! As-is! No HOA! No electric, water, sewer, septic, parking, road, views! Good schools. Easy 60-minute commute to luxurious Asheville. Listed below market at affordable $339,000! No lowballers, no tire-kickers. Suitable as primary residence, family home, mountain getaway, income property, or other! Rents for $2900/mo. but currently listed on Airbnblock for $379/night. Owner financing available! HOA $434/mo. Get it before it doubles in value in 2 years – call 719.266.2837.
Rep. Madison Cawthorn somehow not in news this week (see TWITTER WOKE MOB, p. 65)
Leave a comment
4

comments
Thank you! What fun! LOL!!!

Wednesday, 12/29/2021

Great job on covering these stories! The more you know....

Wednesday, 12/29/2021

This is the best thing I've read all week! Thanks for the chuckles - we all need them.

Wednesday, 12/29/2021

The editorial staff and management of the Smoky Mountain News rolls one way and that way is leftist liberal without anyone on the staff that may exhibit an opposing point of view.

Wednesday, 12/29/2021