Archived News
Spoof Awards 2021: Better Late Than Never Award
Wednesday, December 29, 2021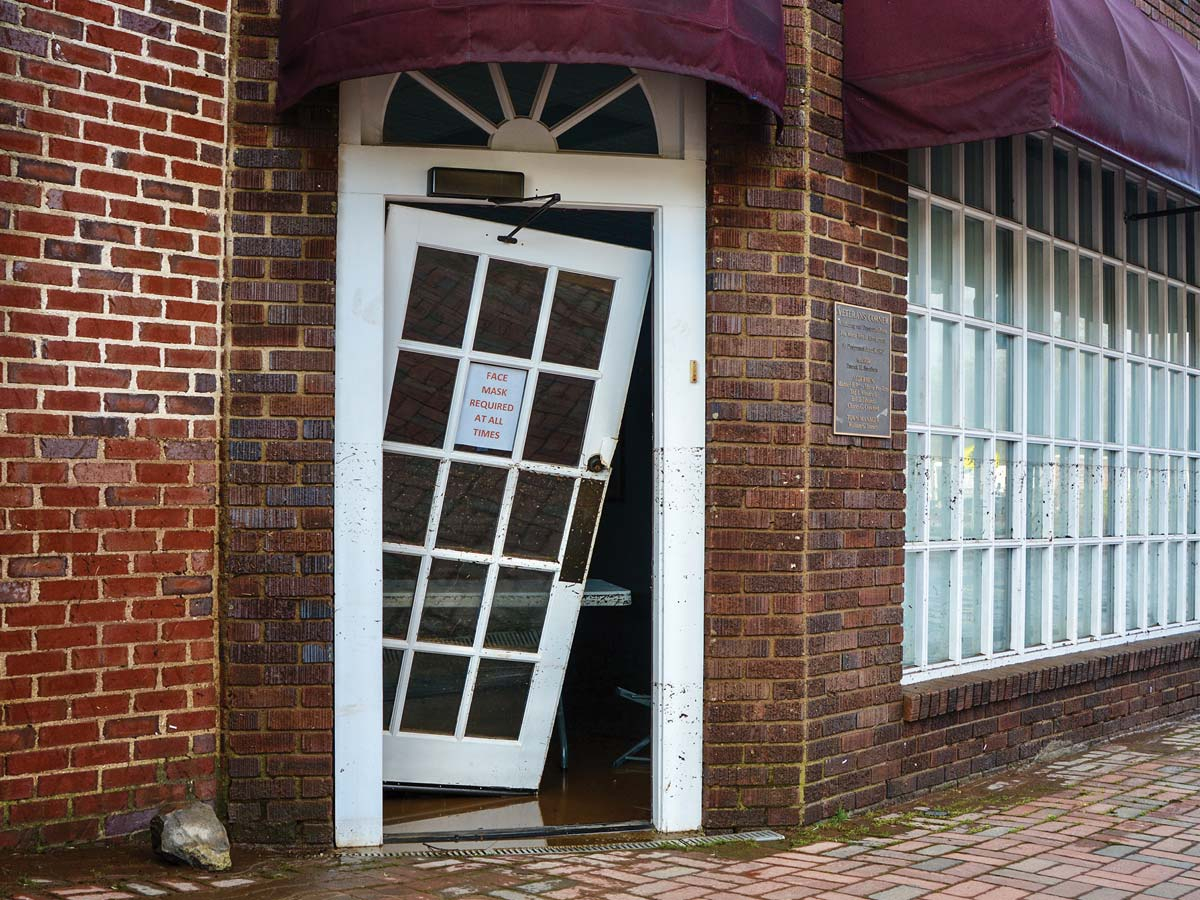 This image, taken in August in Canton, pretty much sums up 2021. Cory Vaillancourt photo
As the late, great rocker Tom Petty once opined, "The waiting is the hardest part," and it sure seemed that way as Haywood County attempted to recover from disastrous floods this past August.
While the county cleaned up, and spent millions to do so, elected officials and private citizens eagerly looked for news from the White House and President Joe Biden about a possible disaster declaration from the Federal Emergency Management Administration.
A federal disaster declaration would mean that 75 percent of the cost of cleanup would be reimbursed by the federal government, and the remaining 25 percent would be reimbursed by the state, letting local taxpayers off the hook. If the federal declaration did not occur, the state would pay 75 percent of the cleanup costs, and the county (read: its taxpayers) would be responsible for the rest.
Three weeks after the floods, there had still been no word from Biden about the declaration, despite letters of support and lobbying efforts coming from elected officials including senators Tom Tillis and Richard Burr, Congressman Madison Cawthorn, Gov. Roy Cooper, Canton Mayor Zeb Smathers, Haywood Commission Chairman Kevin Ensley and others.
Adding insult to injury, some states affected by the very same storms that took six lives and caused millions in property damage here in Western North Carolina – Florida, Tennessee, Louisiana, even New York and New Jersey – received their disaster declarations less than three days after the incidents. Mississippi received theirs on the same day Hurricane Ida hit.
Biden even toured affected areas in New York and New Jersey, and expressed his "deepest condolences for the sudden and tragic loss of life due to flash flooding in Tennessee" on Twitter, but never set foot in Haywood County, never sent a message of support to Haywood's flood refugees, never mentioned the tragedy in national media, nothing.
FEMA officials explained to The Smoky Mountain News that the declaration process was intricate and meticulous and difficult and time-consuming and blah blah blah … look, we don't really care – where is our declaration?
Finally, 22 days after some folks in Haywood County lost their lives and homes, Biden finally issued the declaration that many were starting to think would never come – unfortunately bringing to mind another Petty song title, "You Got Lucky."