Archived News
Spoof Awards 2021: The WTF Award
Wednesday, December 29, 2021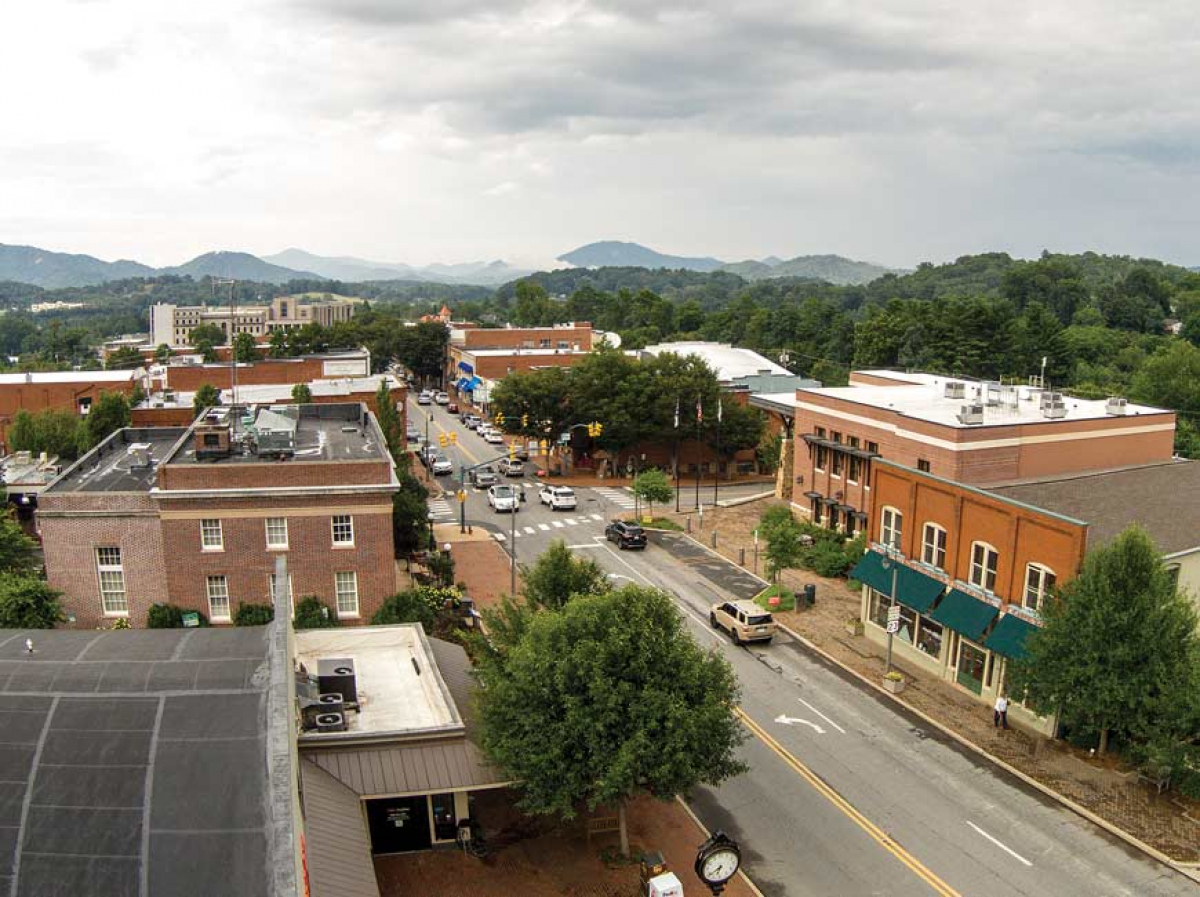 The first-ever award for mismanaging and destroying a longstanding community institution goes to … that longstanding community institution itself.
Founded in the mid-1980s by some of the most prominent Waynesville citizens of the era, the DWA had a proud history of helping to remake what was once a run-down, mostly-vacant Main Street. The DWA's first major victory was in burying the tangle of power lines running up, around and through the heart of Waynesville's picturesque commercial hub, making it that much more aesthetic and alluring to visitors and locals alike.
In the years after, the DWA engaged in beautification efforts and organized festivals and events designed to draw attention, visitors and — most importantly — economic activity to downtown.
But then, somewhere along the line, incompetence, mismanagement and a distinct lack of oversight began to creep into the taxpayer-funded nonprofit. Much of the blame fell on longtime Executive Director Buffy Phillips, who narrowly survived an attempt by the DWA's board to oust her in 2019 over performance issues.
Things only got worse from there for the DWA, and after Phillips expressed frustration at the lack of enthusiasm for her downtown programs, she supposedly threatened to retire during a meeting in early 2021.
This is where things get weird — board members present during Phillips' rant refused to talk to The Smoky Mountain News. She didn't return phone calls about her employment status, nor did then-Chair Carolyn Brunk. A public records request made by SMN was at first ignored, until sporadic, random documents began to show up, revealing a deeply concerning level of financial and regulatory disorganization not usually found in public bodies.
Waynesville aldermen took note, and in April held a public hearing to solicit input on the future of the organization just as the DWA's contract to manage the town's municipal service district came up for renewal. The DWA subsequently submitted a renewal application that was mostly received as laughable and unprofessional, including photocopied four-year-old letters of support from now-retired public officials, and listing among its board members at least one person who'd died months earlier, as well as another that had long since moved out of town.
Aldermen refused to renew the contract and in a very unusual special meeting on Aug. 12, nearly took the DWA under town control, but backed down at the last minute and put the DWA on notice that it had better start following the law and demonstrating more accountability.
That warning apparently went unheeded, as a Sept. 9 meeting called by the DWA violated public notice requirements, with at least one board member unsuccessfully attempting to blame Waynesville's town manager for their own error.
Days later, the town assumed management of the municipal service district, leaving the 35-year-old organization without its only source of income, thus rendering it moot.
Aldermen are currently working on creating a town-administered replacement organization that can follow the law and (hopefully) make those visionaries who founded the DWA all those years ago proud once more.