Archived News
Relief funds aim to keep up with difficulties in schools
Wednesday, December 08, 2021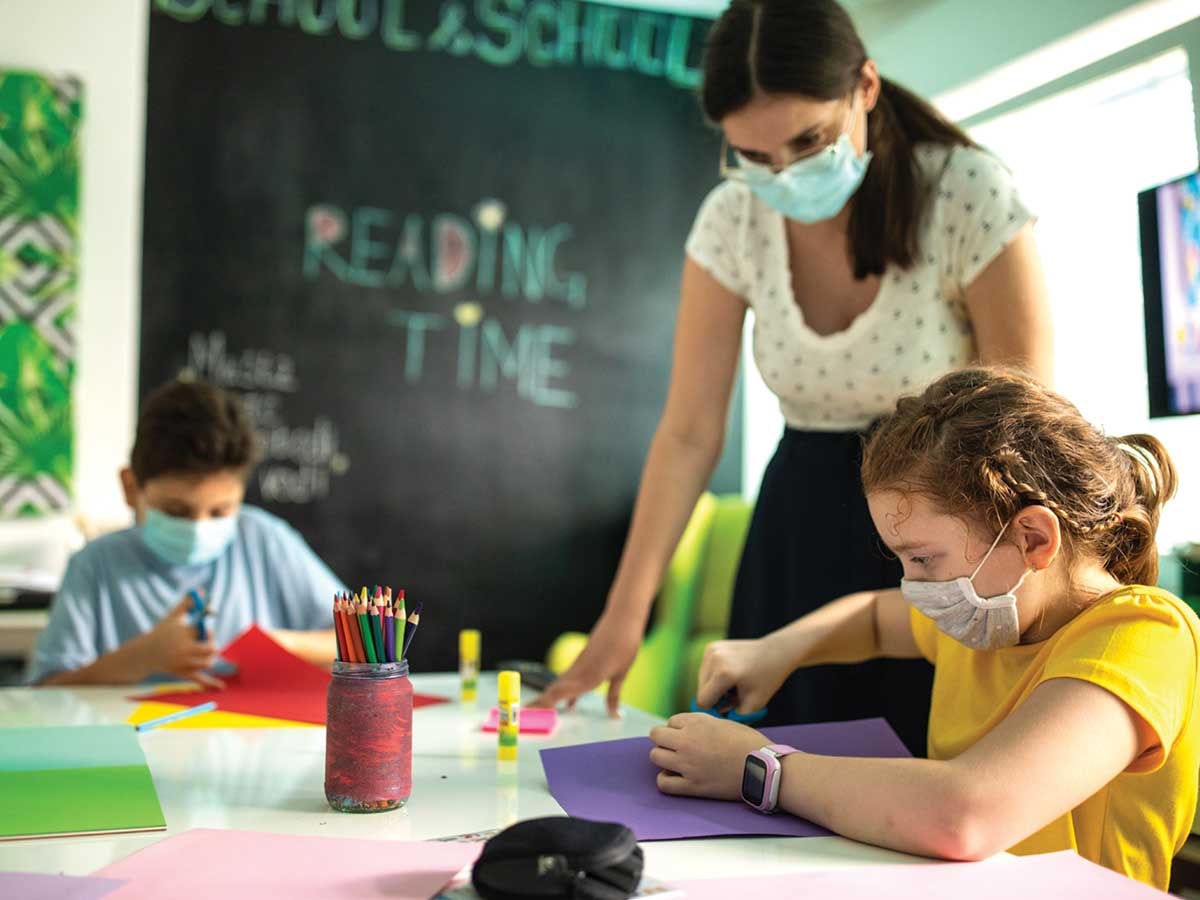 Just after the Coronavirus Pandemic broke out in the United States in March of 2020, the CARES Act was signed into law. Among other things, this bill established the Education Stabilization Fund, part of which is designated for K-12 public schools through the Elementary and Secondary School Emergency Relief Fund, also known as ESSER funds.
"This plan, together with the unprecedented funding available under ARP ESSER, will help ensure that districts and schools in your State can continue to reopen safely; support sustained access to in-person instruction throughout the summer and into next school year; and address the social, emotional, mental health and academic needs of students due to the impact of the coronavirus pandemic (COVID-19), particularly those students most impacted by the pandemic," said State Superintendent Catherine Truitt.
ESSER funds are provided to State Learning Agencies in order to provide Local Education Agencies with emergency relief funds to address the impact that COVID-19 has had and continues to have on elementary and secondary schools across the nation.
Throughout the pandemic, ESSER funds have come in waves. The first set of funds came when the CARES Act was signed into law. The second wave, ESSER II, came at the beginning of this year after the Coronavirus Response and Relief Supplemental Appropriations Act became law and the third wave, ESSER III, came with passage of the American Rescue Plan Act.
School systems in Western North Carolina have been able to use ESSER funds to keep schools running throughout the difficulties of the pandemic. The money was especially helpful for the new costs created by the pandemic such as additional sanitation supplies and the technology needed to do virtual school.
Haywood County Schools received a total of $24,751,914 between all three phases of ESSER funding; Jackson County Schools received $13,668,824; Macon County Schools received $18,077,401; Swain County Schools received $6,160,719.
Most of the first wave of funding will have been spent out by the end of December. This wave of funding had to be spent in specific categories such as summer learning programs, health support personnel, remote instruction, devices and software for remote learning, school nutrition, and exceptional children support.
ESSER II funds will mostly be spent out by July 2022, and ESSER III funds will be spent between July 2022 and September 20224. Most school systems in the region spent a considerable amount of ESSER II and III funding on staff supplemental pay or staff retention bonuses.
Macon County Schools spent $4.5 million to give all full-time employees a $1,500 retention bonus and all part-time employees a $750 bonus. Similarly, Jackson County Schools spent $1,649,599 to give all employees $2,000 retention bonuses. Swain County employees will receive up to $1,000 bonuses and employees in Haywood County Schools will receive a retention bonus just over $1,000.
Schools across the country are struggling to fill vacancies during the pandemic and retention bonuses became a popular way to try and incentivize current staff to remain in their positions.
Another major line item for local schools focuses on addressing learning loss. Part of that goes toward remedial learning, throughout the school year and some goes towards summer school programs. Summer schools have had to be more robust since the pandemic began due to the increased number of students that have fallen behind and failed to pass courses. School systems paid staff more than their normal salary as incentive to work throughout the summer school program after what had been another difficult pandemic year for school employees.
Schools in Western North Carolina have also placed considerable attention and ESSER funding toward the mental health of their students. School administration and school boards are concerned that isolation, disruption of normal routines and the collective stress of dealing with a global pandemic are having serious impacts on K-12 students.
To compound this issue, most of the contracted organizations that schools work with to assist students with additional learning, mental health or behavioral needs have stopped working in schools since the pandemic.
Jackson County Schools will spend $266,055 in ESSER II funding and $730,169 in ESSER III funding for mental health services. This includes social and emotional learning assistants, additional school counselors and social workers. Haywood County Schools spent $41,500 of ESSER funds to hire teaching assistants that can work with students who struggle to remain in the classroom all day, as well as licensed clinical social workers.
In Macon County, part of the $1.7 million to be spent on staffing needs will provide the funding to hire six additional mental health professionals. Administration is hopeful that the $500,000 allocated to staff development will also help address mental health needs.
"We have been able to fill six of those throughout the district utilizing the ESSER funds. That could not have come at a more poignant time not only for our students, but also for our teachers as well. I feel like we are being really good stewards of the funding and will continue to do so," said Associate Superintendent for Macon County Schools Josh Lynch.