Archived News
Sen. Kevin Corbin is 'considering' a run in NC-14
Monday, November 15, 2021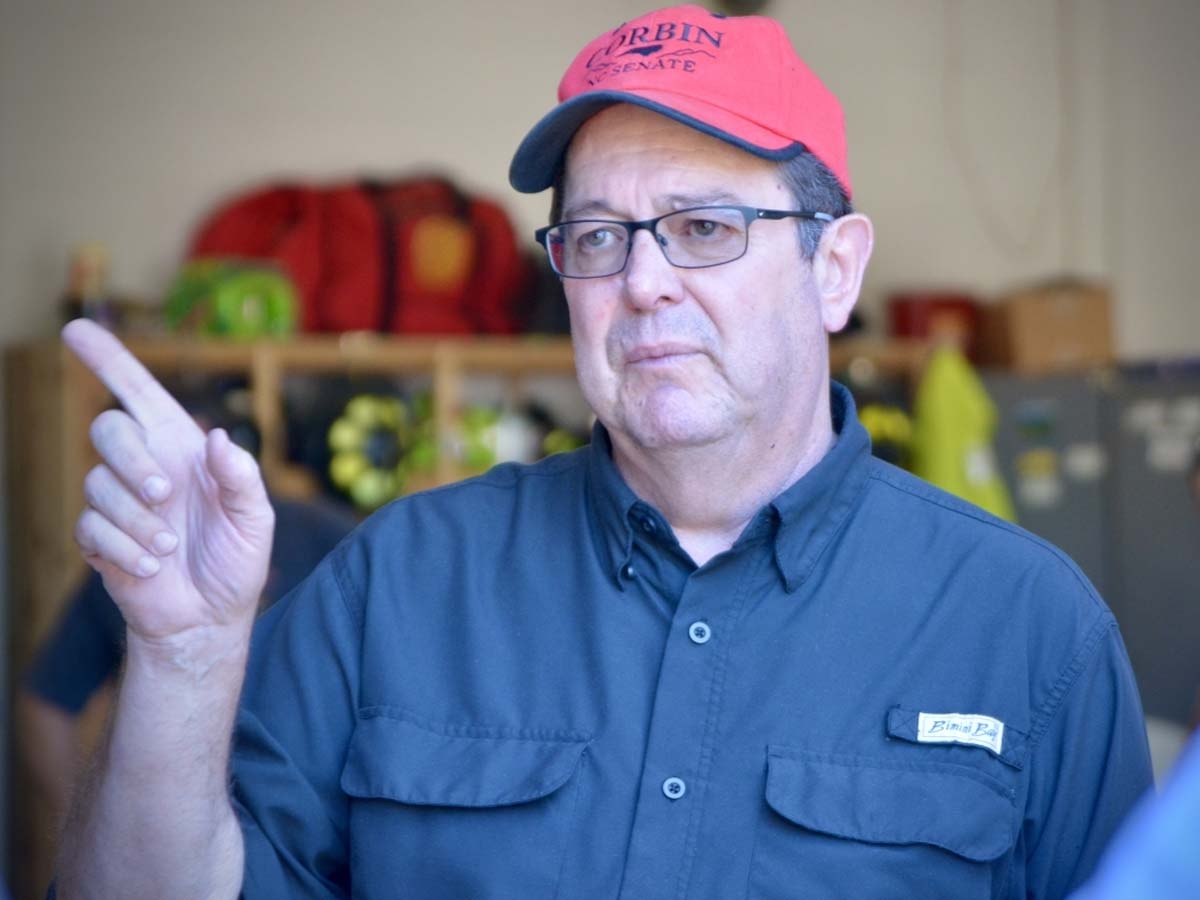 Sen. Kevin Corbin speaks at the Cruso Fire Department in the aftermath of deadly flooding this past summer.
Cory Vaillancourt photo
Rep. Madison Cawthorn's decision to leave his 14th Congressional District seat open has already produced a "ripple effect" of electoral implications across the region, but now that the big splash is over, there's at least one Western North Carolina Republican thinking about dipping his toes into the water.
"I have told people that I will consider it. At this point, I will tell you I'm giving it a very, very serious look," said Sen. Kevin Corbin (R-Franklin).
Corbin learned about Cawthorn's move to the newly-drawn 13th Congressional District like most others across the state and country — in the media. Since then, he said his phone "has literally rung off the hook" with calls from voters across the district asking him to run.
"My first response, frankly, was 'No, I'm very happy at the Senate. I'm in a position to do a lot of good for my district,' and that's what it's all about for me," Corbin said. "So I don't know that I'm interested, but I've had a lot of people call, a lot of people offer their help, a lot of people wanting to work for that campaign, toward that end."
Corbin was elected to the N.C. Senate in November 2020, after fellow Franklin Republican Sen. Jim Davis announced his retirement. Prior to that, Corbin served two terms representing North Carolina's 120th House District. He's also been a Macon County commissioner and school board member during what's been a lifetime of public service.
Over the past few days, Corbin's been in talks with two congressmen he counts as good friends — Greg Murphy and Dan Bishop — because he served with them in the General Assembly.
"We've talked about the practical, day-to-day implications of being a congressman, what it means, how much time it involves, how much time away from your family, the travel, the disruption to your personal life, those kinds of things," he said.
Corbin becomes the first Republican not already in the NC-14 race to say publicly that he's considering it, but a Primary Election field of three other Republicans already exists.
As of now, rumors surrounding senators Deanna Ballard, Ralph Hise and Chuck Edwards as well as NCGOP NC-14 Chair Michele Woodhouse remain just that — rumors.
"Having served as a county commissioner as a school board member, and now in the General Assembly, obviously I feel I have a good background in government, so I feel like I could hit the ground running. That's one reason I'm considering it," he said. "I will make an announcement one way or the other before the filing period begins."
If he does go, Western North Carolina will need a new senator. Corbin said he's confident the district will be in good hands even if they aren't his, but also said he wouldn't try to recruit anyone for the job, saying that's the job of voters in his district.