Archived News
Lynching commemoration in Franklin could ignite monumental debate
Wednesday, October 27, 2021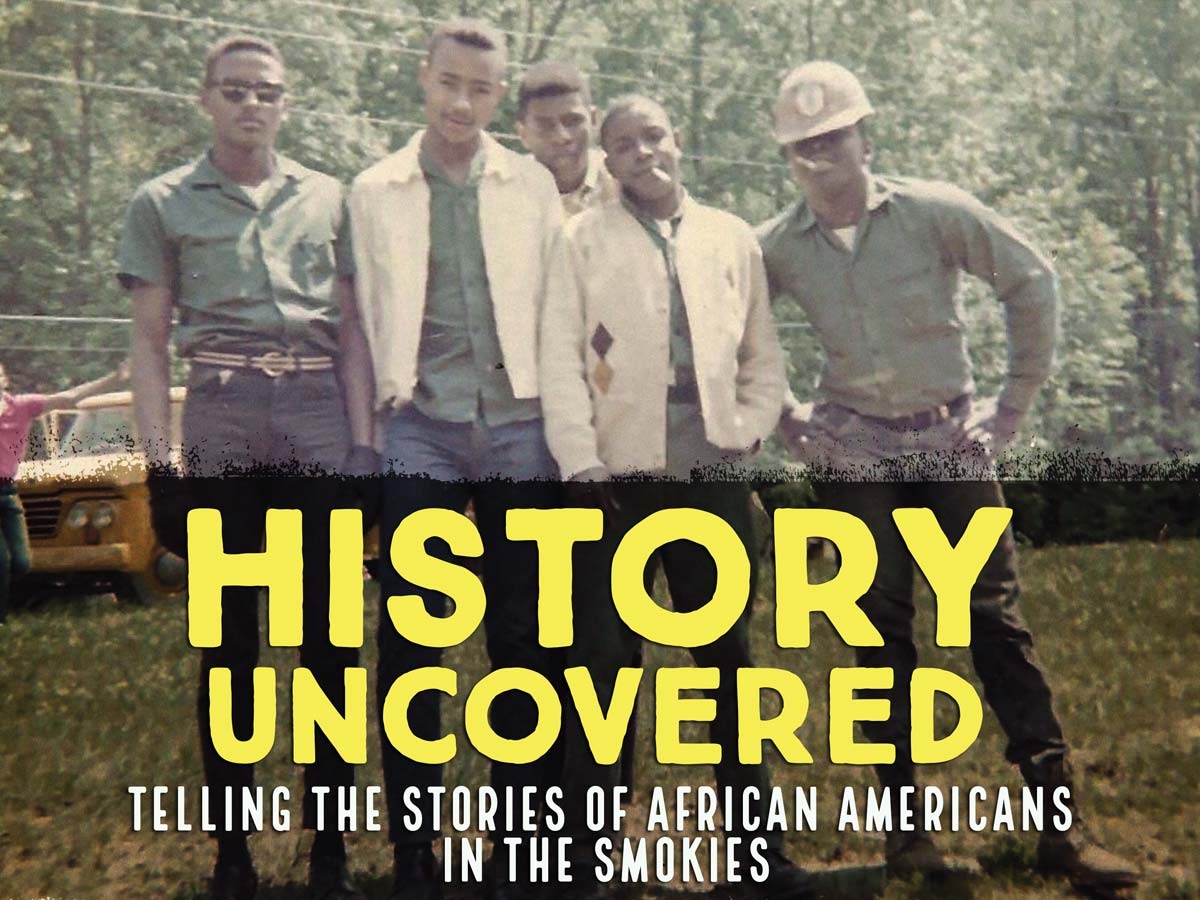 Plans are underway for a Nov. 6 event in Franklin to commemorate the lynching of a Black man more than 120 years ago, but if organizers are successful, the Mozeley Memorial Walk will also initiate debate over how, if at all, Mitch Mozeley should be publicly acknowledged.
"History matters," said John deVille, a Franklin High School history teacher who was active at the Black Lives Matter rally in Franklin last June. "The metaphor I would give is that when you throw a rock into a pond, the ripples keep on rippling."
It's not the first time the difficult subject of century-old monuments has been discussed in recent years, and it's not even the first time the difficult subject of memorializing people who were lynched has been discussed in recent years. If those discussions were any indication — Confederate-related or not — this discussion will prove controversial as well.
The story of Mitchell "Mitch" Mozeley (sometimes spelled "Moxley") isn't much different from thousands of extrajudicial killings across the Reconstruction-era South, or the 165 documented lynching incidents in North Carolina.
In fact, they're all hauntingly familiar.
Arrested for two alleged burglary attempts and two alleged rape attempts in Franklin, Mitch Mozeley purportedly confessed to the crimes. The local Black community supposedly disowned Mozeley and opined that he deserved to be lynched.
And he was. While awaiting trial, Mozeley was yanked from his jail cell and hung from the old iron bridge on the east side of Franklin in November 1898.
Mozeley's story parallels that of Haywood County man George Ratcliff in several ways, both then and now.
In March 1900, Ratcliff (sometimes "Ratliff" or "Ratcliffe"), as the story goes, was supposedly caught in the act of sexually assaulting a minor and after a brief manhunt ended up in the old Waynesville jail. When a mob showed up in the night but couldn't free him, they shot him, in his cell, dozens and dozens of times.
We'll never know if Ratcliff, also a Black man, was indeed stopped in the act of committing a crime. We'll never know if Mozeley's confession was made under duress, or if the small community of Blacks in Franklin in 1898 truly turned their back on him or did so to avoid persecution. We'll never know if Ratcliff or Mozeley were guilty of the allegations made against them because both were denied due process and both were killed before evidence or testimony could be presented in any court of law.
Ratcliff and Mozeley are just two of 173 such murders, as chronicled in the 2015 UNC project, A Red Record , which seeks to document incidents using contemporary reporting, as racially biased as it may have been.
But Ratcliff and Mozeley share another thing in common — some people living today in the communities where they were murdered want them to be remembered.
In early 2019, members of the Haywood County NAACP branch began to discuss the possibility of memorializing Ratcliff. That possibility arose thanks to the Equal Justice initiative, which in 2018 opened the National Memorial for Peace and Justice in Montgomery, Alabama.
Hundreds of lynching memorials hang in an open gallery at the National Memorial for Peace and Justice in Montgomery, Alabama. Equal Justice Initiative photo.
The purpose of the memorial is two-fold; in one section, 800 steel boxes — about the size and shape of a coffin — hang suspended from the roof of a covered outdoor gallery. Each represents a county in the United States where a documented lynching occurred between 1877 and 1950. The other section is a six-acre plot of identical boxes laying outside on the ground, waiting to be taken to the counties they represent, where they'll forever link the Alabama memorial site and the place where the lynching occurred.
There's a box there for Ratcliff, but Haywood County NAACP members, whether Black, white, or mixed-race, displayed a wide spectrum of opinions on bringing it here. Some thought it should be prominently displayed on the courthouse lawn or on Main Street. Others felt that a better place would be the small park taking shape off Pigeon Road in one of Haywood County's traditional Black enclaves. Others still felt it might stir up trouble for Haywood County's relatively small Black population and would rather just leave well enough alone.
The memorial for Mitch Mozeley remains in Alabama, for now. Claudia Aguilar/ncgenweb.us photo.
That May, Haywood's NAACP organized a bus trip to Alabama to visit the monument and other Civil Rights-era museums. After long conversations on the bus, the general consensus was that the monument should come to Haywood County, NAACP member Katherine Bartel said at the time.
Local leaders, including Haywood County Commission Chairman Kevin Ensley, voiced support for the monument but widespread disagreement over the actual placement of the monument lingered, and the effort has since languished.
The National Memorial for Peace and Justice has a box for Mozeley, too, and an upcoming event designed to raise awareness of his plight will serve as an important first step in determining whether or not that monument will ever make its way to Macon County.
SEE ALSO: WNC African American conference to focus on reparations
"If we are going to be the best nation that we can be, if we are truly going to live up to democratic principles, then we have to confront not only the ugly chapters in our past, but also how those ugly chapters ripple forward," deVille said.
deVille and local researcher Claudia Aguilar have planned a memorial walk for Mozeley for Saturday, Nov. 6. The walk will begin at 7 p.m. at the Macon County Courthouse in Franklin, proceed to the jail from whence Mozeley was abducted and trace his final route to the bridge where he was murdered.
Aguilar has compiled her exhaustive research on the incident, including period news clippings, on the ncgenweb.us website but deVille has an interesting theory on Mozeley that marks his murder as significantly different than that of Haywood County's Ratcliff.
The fusion government of the Republican and populist parties — both progressive on racial issues at the time — controlled state government in 1896, but Democrats engineered a voter suppression campaign during the 1898 election with the help of the Ku Klux Klan and another paramilitary group of domestic terrorists called the Red Shirts.
"We believe, though cannot prove, that Mozeley's execution was an act of voter suppression, an act of political terrorism, coming a mere 48 hours before the ballots were to be cast in North Carolina," deVille said.
A few days after Mozeley's murder, Red Shirts succeeded in overthrowing the duly elected fusion government in Wilmington, killing between 60 and 300 people in the process. The insurrection was led by future Democratic Congressman Claude Kitchin.
Kitchin's brother William, a Klan supporter and congressman who went on to become North Carolina's governor, spoke during the dedication of Franklin's Confederate monument in Rankin Square in 1909.
Neither deVille nor Aguilar support removal of the Confederate monument, with deVille saying it should be put into context and preserved so that "people have to look at it forever," but both agreed that the memorial walk for Mozeley should create a baseline from which to build support for bringing his monument from Alabama to Franklin.
"It still matters, because these issues are still relevant today," Aguilar said. "They are more relevant today than ever. These issues are not going to go away if we just try to bury them and say that things are better now, because 'better' is arguable. Yes, we don't see people being lynched, but yes, it's still very much relevant."
Leave a comment
4

comments
Leave the past in the past.Black lives matter is a Democrat supported group.Do something good for our community blacks and whites together. This type of so called recognition will start another ripple in the rock's lifetime we don't need.We are all moving forward into the light to heal in God's love. This is the Great Awakening. It will not be stopped. Everything done in darkness will be brought into the light...

Wednesday, 11/03/2021

Thanks much for this very informative article. I live in Franklin but will, unfortunately, be in Alaska on 6 November. Were I here, I would proudly participate in this march and remembrance. We have a lot to account for in this country, from black persons to Native Alaskans, we have a long history of hate and suppression. Make America Great Again? Yeah, right. Let's make America great the first time by calling out these lynchings and myriad other incidents, such as the bombing of the Village of Angoon, Alaska, in 1882 by the U.S. Navy.

Friday, 10/29/2021

Edit my prior comment: "statue" not "state"

Thursday, 10/28/2021

DeVille is always trying to stir a shit pot. He and his cronies are trying to put up a state of a rich white woman with her slave in East Franklin.

Wednesday, 10/27/2021