Archived News
Bus driver shortage challenges WNC schools
Wednesday, October 13, 2021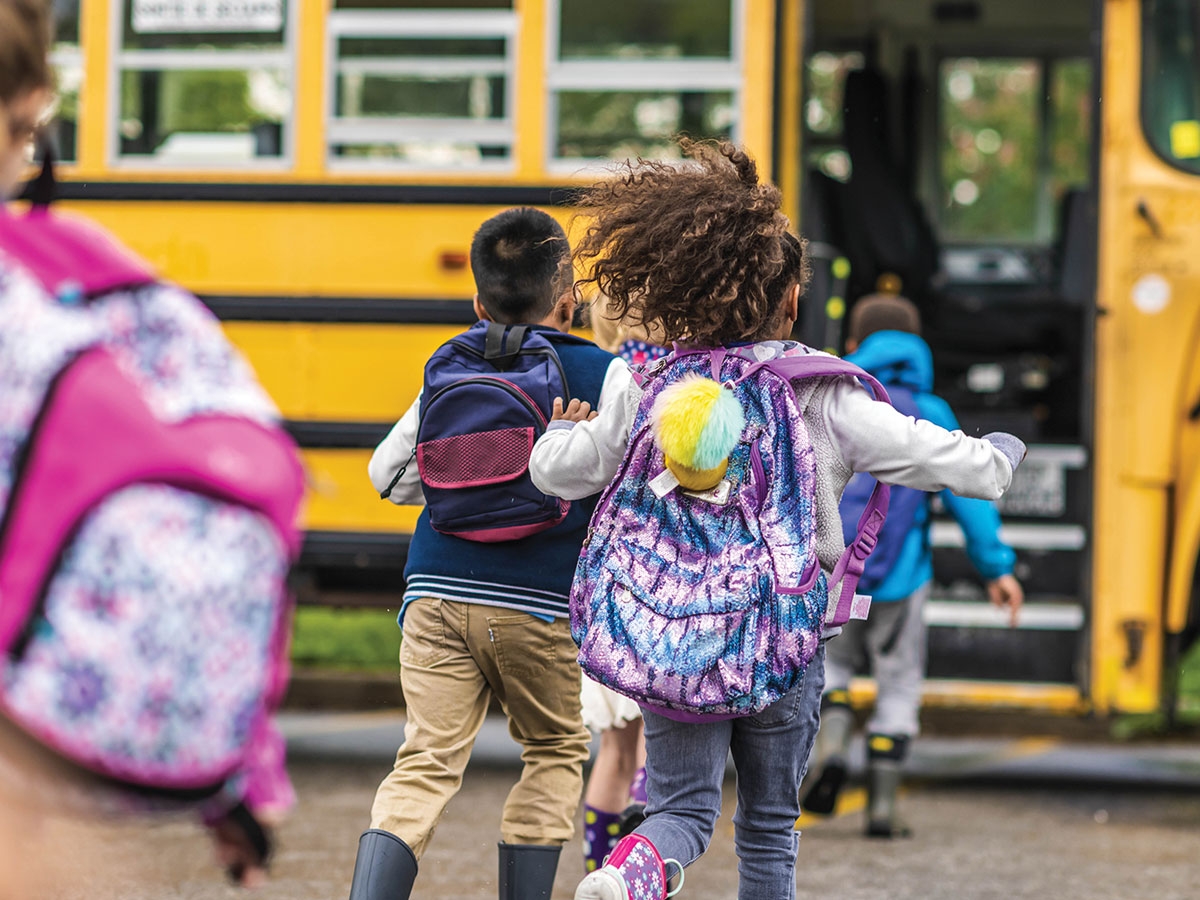 Over 790,000 students ride the bus to and from school each day in North Carolina. That's almost half of all K-12 public school students, making bus drivers a crucial part of the state's education system.
Western North Carolina school districts, and districts across North Carolina, are facing a serious shortage of bus drivers. But with the long-awaited state budget seemingly close to passage, districts will have to wait and see if there are greater allowances made for these essential school employees.
"We have been looking at ways to help our bus drivers, we do have a shortage. And anything we can do to help that situation, we certainly want to," said Associate Superintendent of Haywood County Schools, Dr. Trevor Putnam. "We are hoping real soon that a state budget is passed. We got wind that would indicate there may be something in the way of improved compensation for bus drivers coming out of the state budget and so we wouldn't want to make a change and then have another change on top of that."
In Swain County, bus routes have had to be combined several times this school year due to the bus driver shortage. Parents and students are notified about different bus numbers and earlier or later pick up and drop off times.
According to local school job boards, Jackson County Schools is currently seeking five bus drivers, Haywood County Schools is currently seeking six and both Swain and Macon County Schools are seeking at least one bus driver.
There are several obstacles to recruiting bus drivers. They need to have a nearly spotless driving record, to ensure students' safety. Haywood Superintendent Dr. Bill Nolte says Haywood County Schools rarely takes a chance on a bus driver that has had a driving infraction in the last five to 10 years, saying that "it's just too big a risk." A national clearing house is set up to record all tickets, related to bus driving or not, to keep track of all traffic violations pertaining to bus drivers.
Additionally, compensation is low, something administrators and bus drivers alike hope will be improved in the new state budget — if it gets passed. Currently, the state pays bus drivers $12.75 an hour, with local districts supplementing the salaries when they can. The senate budget proposal contained a $13 an hour minimum wage for bus drivers and other support staff. School districts are not only in competition with each other to employ bus drivers, they are also in competition with the labor shortage affecting trucking firms, municipal transit agencies and private businesses, all of whom are in need of CDL certified drivers and most of whom can offer higher starting pay than local schools.
The schedule to work as a bus driver inhibits drivers from gaining other employment within normal business hours. Other work is often necessary to supplement the low wages.
Putnam also noted the enormous responsibility bus drivers take on as a factor in the difficulty recruiting drivers.
"It's never one thing," Putnam said, speaking to the multitude of obstacles in securing bus drivers for Haywood County. "We want to make it as attractive as possible."
Stephen Sharpe, transportation director for Haywood County Schools, has solved what used to be another obstacle for recruiting bus drivers. Previously, there were only a few bus driver training sessions per year. Someone looking for work immediately is unlikely to wait several months to attend training and then gain employment. Sharpe has coordinated with an online training platform so that people looking to become a bus driver in Haywood County can begin training immediately and then gain employment in a more-timely manner.
Haywood County has also hired a part-time bus driver recruiter position whose sole responsibility is finding eligible candidates and facilitating the process of training and hiring.
"The background checks take about a week, or more. And all the endorsements you have to have to drive a bus as well, air brakes. It's not an easy process hiring a CDL driver, I can tell you that," said HCS School Board Chairman Chuck Francis.