Archived Opinion
Reminders of humanity after a grueling day
Wednesday, October 06, 2021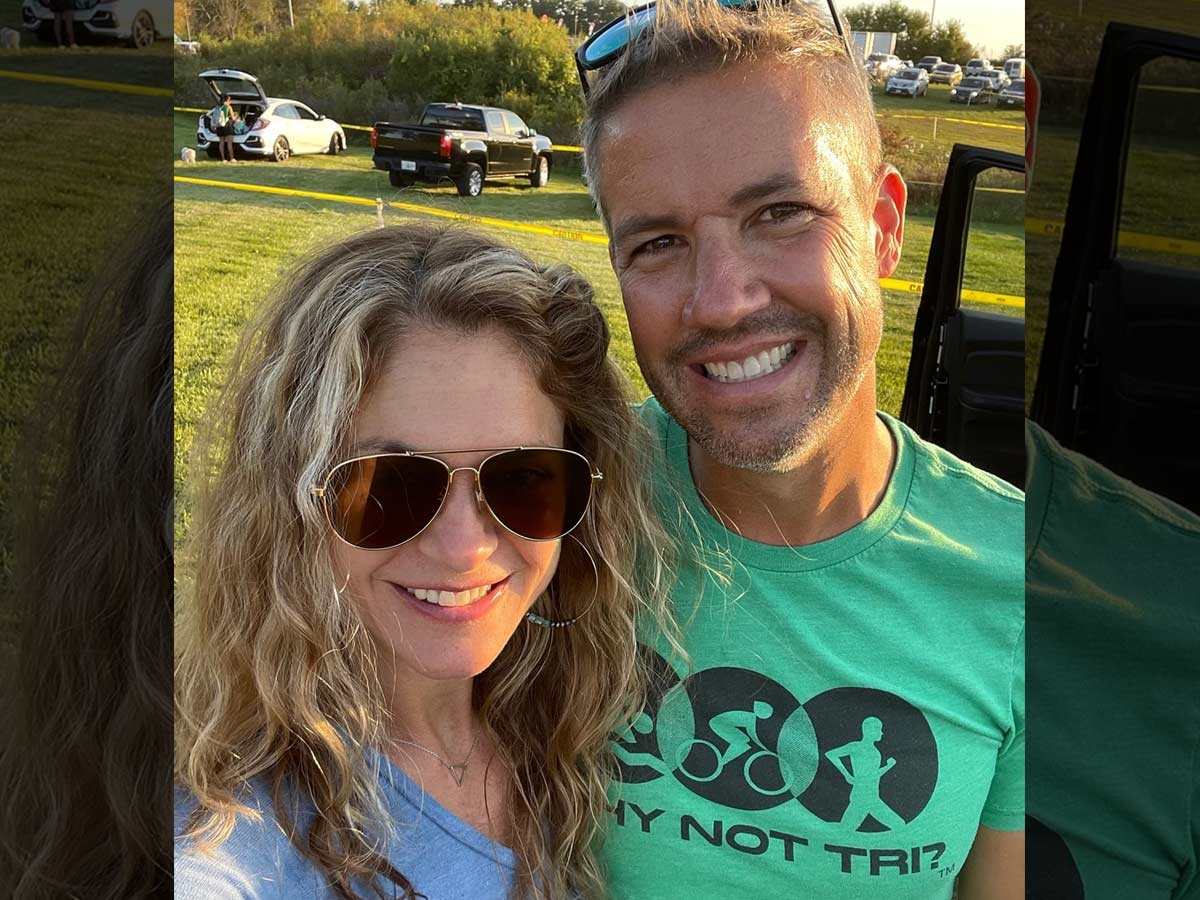 In today's unpredictable, chaotic world, we're in search of anything that offers hope for humanity.
Years ago when I first met my boyfriend, Matthew, he was training for two upcoming triathlons, a sprint distance at Lake Lure and an Olympic distance in Washington, D.C. Prior to that, I knew very little about triathlons. Never did I think I would participate in triathlons myself or that Matthew would one day be an Ironman. Fast-forward four years and all that has changed.
About six months ago, Matthew's son suggested he do a full Ironman race. Prior to that, the longest distance he'd completed was a Half-Ironman of 70.3 miles. When he mentioned the full Ironman to me, I was fully supportive. I'd watched him train for the 70.3 race and knew he could do the full if he put his mind to it.
He registered for Ironman Indiana and during the following months trained hard. Saturday and Sunday mornings weren't spent lazily enjoying coffee. Instead, he was in the water, on a bike or on his own two feet swimming, biking and running long distances. During the week, he was up at 4:15 a.m. training before waking up the kids or getting ready for work.
Last weekend we drove the seven-hour drive to Muncie, Indiana, for him to complete his first full Ironman. The moment we walked into registration at Horizon Convention Center in downtown Muncie, the atmosphere was electric. It takes a unique human being to commit to such a feat. Along with the full Ironman, there was also a 70.3 race. Combined, over 2,000 athletes were in the area for Saturday's events.
The morning of the race we awoke at 4:30 to ensure Matthew had time to eat breakfast and digest food before heading over to the race site. It's true that nutrition is the fourth leg of a triathlon. Once we arrived to the Prairie Creek Reservoir, the place was abuzz with triathletes from around the globe. The nerves and excitement were palpable, even to a bystander such as myself.
As the day unfolded, I watched these athletes swim, bike and run their hearts out. As a spectator, I stood on the sidelines to not only cheer on Matthew but also every other racer who came by. I rang my cowbell, clapped and yelled encouraging words.
With the majority of the bike and run being on barricaded rural midwestern roads, it was hard to see Matthew during the race but there were nutrition and restroom stations set up along the route. He will attest that the people at the stations and other committed support personnel helped all of the participants get through the grueling 112-mile bike and 26.2-mile run.
Throughout the day, I followed him on the Ironman tracker app, watching his times mile by mile and observing his tiny avatar bounce across the screen.
After about 13 hours, the tracker told me he was only a couple miles from the finish line. It had been a long, nerve-wrenching day for everyone. I knew how much finishing the race meant to him and how defeated he would feel if he failed to accomplish it. When I saw his figure cresting the hill to come down the shoot and across finish line, I screamed and yelled and rang my bell, along with hundreds of other spectators. The look on his face is unforgettable.
The night after the race, Matthew could barely move his legs. When he tried to eat two potato chips, he almost vomited, so there was no celebratory food or libations. He slept like a rock and the next day felt much better. He woke up ravenous and with just a little soreness in his lower legs and feet.
Not everyone went home victorious. Some of the racers were pulled from the water during the swim. I watched them cry as they slumped their shoulders and sat in the medic tent, awaiting further instructions. Other participants experienced equipment failure or wrecks on the bike portion and were forced to stop. Some folks became physically ill and couldn't keep going. Another group of racers finished after the allotted 17 hours and therefore weren't technically announced as an Ironman.
There was one "cheerleader" named Stuart Kirk who became famous throughout the day and made an impact on many. He was a big burly, bearded guy wearing a kilt and workman's gloves and seemed to appear everywhere. He was an Ironman himself and knew what encouragement meant to him during his race. Afterward on the Facebook forum, he wrote the following.
"Becoming an Ironman isn't something that happens in 17 hours. It happens in the 6+ months beforehand. It's your sacrifice, it's your family's sacrifice, it's the lost sleep for training, the lost time with friends. If being an Ironman is a cake, the race is just the frosting. Still, go out there and bust your ass. You and your family did the hard work. Don't waste this moment."
When thinking of humanity as a whole, it was alive and well in Indiana. Not only was it inspiring to watch the many dedicated, talented athletes, but it was also uplifting to be among a swarm of kind and supportive people along the route. It felt almost utopian. I know that my experience in Muncie is not everyday reality, but it is certainly nice to stumble into a situation where you are reminded there is still so much good in the world.
(Susanna Shetley is an editor, writer and social media specialist at The Smoky Mountain News, Smoky Mountain Living and Mountain South Media. This email address is being protected from spambots. You need JavaScript enabled to view it..)
Leave a comment
2

comments
Such an uplifting story!

Sunday, 10/10/2021

Enjoy reading about Matt's accomplish. Very proud of him

Friday, 10/08/2021