Archived News
Labor shortage will be focus for Sylva's new downtown director
Wednesday, September 08, 2021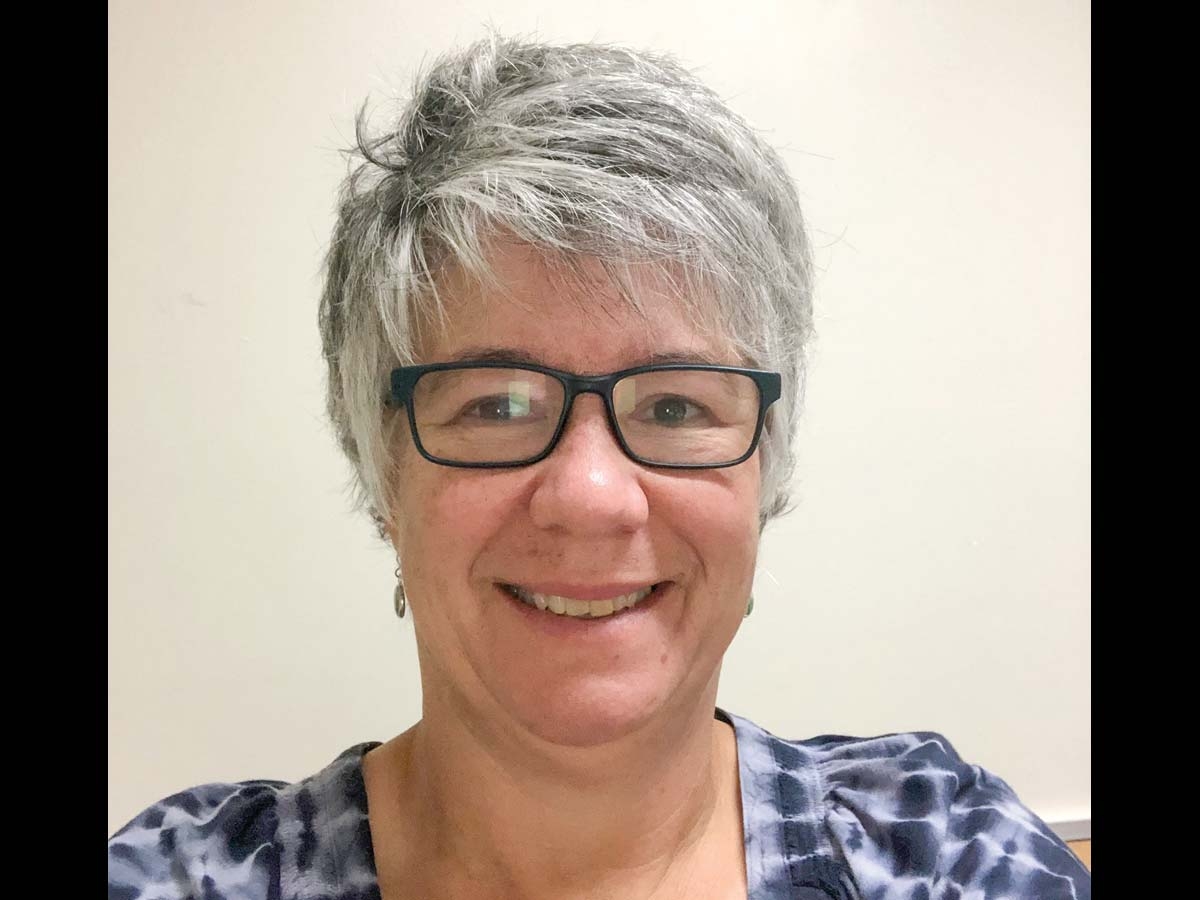 Bernadette Peters started her new job as the Main Street Sylva Association's executive director on July 1. Donated photo
Bernadette Peters arrived in Western North Carolina in 2011 as a novice in the world of food service and an outsider to the tight-knit Sylva community.
That changed quickly . That same year, she opened City Lights Café, which soon became a local fixture, and started volunteering with the Main Street Sylva Association. One of the most enduring projects she's been part of during her decade of involvement has been the years-long quest to fund an MSSA director — a priority for the MSSA board since 2013.
"That was a vision that we as a board had back then," said Peters. "I never imagined that I would be doing the job."
But "the timing and the desire" worked out, and she's been leading the organization since July 1.
Town Manager Paige Dowling had served as the Main Street Program coordinator since September 2011. When she was hired as town manager in 2012, Dowling retained her Main Street duties, but as the town grew the dual responsibilities became too large for one person. Finally, in the 2020-21 budget the Sylva Board of Commissioners appropriated funding for a half-time MSSA director position, and Dowling granted the Jackson County Chamber of Commerce a one-year contract to fill the role.
When that contract ended, the town went through a competitive hiring process instead of renewing the Chamber's contract. Dowling had originally asked Peters to be on the hiring committee, but then Peters realized she might want to apply. She'd dropped out of the MSSA the previous year to care for her aging parents, but now she was ready to be part of it again.
"I really missed being involved with the town, and when the job came available, I thought, 'What a better way for me to get involved in the town than this?'" said Peters.
Now in the midst of a three-year transition plan to hand City Lights over to her business partner, Peters found it was the right time to take a half-time job focused on lifting up the town she loves. Downtown Sylva has changed a lot in the past 10 years, and for the better, Peters said. There are fewer vacancies, more restaurants, and a significant number of residential units and Airbnbs downtown or within walking distance of it. It's been exciting to see.
Even amid a global pandemic, the town has continued to grow — but with new challenges to overcome. Namely, the labor shortage. According to the National Federation of Independent Businesses ' August report, 50% of all small business owners said they had job openings they could not fill — a record high reading that's far above the 48-year historical average of 22%.
"It's all hands on deck everywhere to try to solve this problem," said Peters.
She's busy brainstorming ways to solve it in Sylva.
One idea is to tap into the talents of younger retirees, of whom there are more than ever before in both the local community and the nation as a whole. Once cases from the Delta variant slow down, Peters hopes to host a senior job fair in partnership with the Jackson County Department on Aging.
She's also looking into partnering with WestBridge — formerly Webster Enterprises — to develop a program to train and find local employment for people with disabilities, and into working with Southwestern Community College to create a downtown internship program that would allow college students to get paid while also receiving academic credit.
Peters is on the steering committee for the CREATE BRIDGES Initiative funded by N.C. State University as well, and that project's goals line up nicely with the challenges Peters faces in leading downtown Sylva. It aims to pilot a process for helping rural communities build capacity and strengthen the retail, tourism, hospitality and entertainment sectors. The committee is working on plans for a virtual event to connect business owners to resources and ideas for success in the current economic climate.
In a tourism economy, bridging the labor gap is paramount.
"We still want to bring folks in, but it's challenging because our merchants are so short on labor that they have closed certain days of the week," Peters said. "They've cut their hours back, and that is less appealing for travelers."
Peters thinks the town might be able to draw on lessons learned during the solar eclipse of 2017 in order to lessen the shortage's effect on visitor experience. Hundreds of thousands of people traveled to Western North Carolina to witness the cosmic event, inundating small towns like Sylva so thoroughly that merchants found themselves running short on supplies to feed them all. Businesses in Sylva ended up coordinating their hours to ensure visitors would always have open places to go.
"We may have to start communicating to that level now with some of these events that are going on so we have enough places for people to eat," said Peters.
The situation also calls for caution in event promotion, she said.
"You've got to be careful about doing too good a job promoting an event where it overwhelms the merchants," she said. "We want to have folks downtown, but we don't want them to get a bad taste in their mouths."
If the region meets success in solving the labor issue, it will have another problem to contend with — lack of workforce housing . For the most part, Sylva and the land immediately around it are either already developed, on steep slopes or in a floodplain. Tackling the housing issue will require partnerships outside town government.
"The vision I see for Sylva is to continue to grow in a smart way that allows us to continue to accomplish our goals without overwhelming and getting into this situation that we're in right now with labor, not having places that are affordable and that they can live," said Peters.
That's a tall order, but it's one that she looks forward to filling.
"I'm super excited to be doing this," she said. "It's definitely lifted my spirits to be working with the community again."