Archived News
Scarcity, rising prices drive affordable housing crisis
Wednesday, January 16, 2019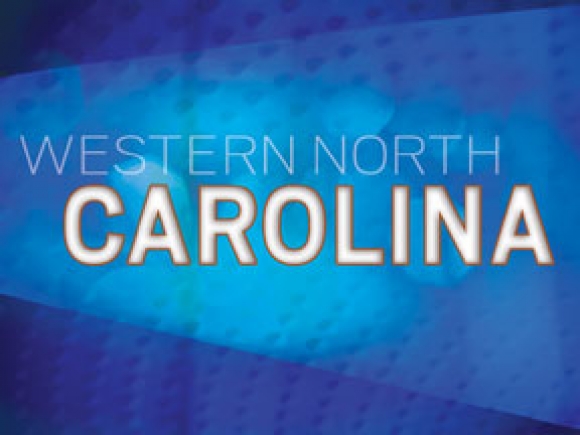 A booming real estate market brings with it many benefits and is a sign of a thriving economy, but some unintended consequences are making it even more difficult for residents of Western North Carolina to find affordable homes for sale or rent.
"The thing about Haywood County is that local people, who we absolutely love to work with, are in competition with the second home market that wants to retire with a second home here in Haywood County," said Brian K. Noland, a Realtor at Beverly-Hanks' Waynesville office. "They're wanting in the same price bracket that our local people can afford. That hurts the local people a lot, to be in competition."
Noland's an eighth generation Haywood County native, and has been working in real estate since just after the Great Recession began in 2008. He said he remained busy throughout the recession, but in the last two years has seen a world of difference in the average sales price of single-family homes.
"For the term that I've been a Realtor, it's definitely increased tremendously," he said. "I think the average sales price around then was around $160,000 in 2009."
According to MLS data provided by Noland, the average closed price for a single family home in Haywood County in 2017 was $219,780. For 2018, that figure jumped more than 13 percent to $249,245.
The U.S. Census Bureau says that in 2017, the per capita income of Haywood County residents was $27,166. That's problematic in that the U.S. Department of Housing and Urban Development defines "housing cost burden" as paying more than 30 percent of one's income for housing.
That means that someone earning average wages in Haywood County could be expected to spend less that $8,100 a year on housing, or about $679 a month. With a 30-year mortgage for well-qualified buyers at 3.92 percent, a $144,000 home would cost about $681 a month.
Noland said the fastest moving price bracket in Haywood County for single-family homes was around $225,000, and that listings were closing in an average of 99.6 days.
Of the 1,079 single-family homes sold in Haywood County in 2017, just 272 were sold for less than $140,000. In 2018, 1,044 single-family homes were sold, with 194 of those under $140,000.
"It's tough right now," said Catherine Proben, also a Beverly-Hanks Realtor and Haywood County native who like Noland works in Waynesville. "I have probably 10 or 11 buyers sitting by the wayside — locals — waiting for the right property, because if they're in the low $200s, it's tough. You'll have multiple offers, because these people are waiting for it."
Almost 40 percent of single-family home sales in Haywood County in 2017 occurred less than 30 days after the property was first listed; in 2018, it was slightly above 40 percent.
"We just need to fix the inventory problem, which the town looks like it's trying to do that," Proben said. "Builders feel that strong push, so they're not as afraid to branch out, get a home, try to flip it, or build a new home. So right now is still great time to buy because of the interest rates. We just still need more inventory. That's been our problem."
A less-than-ideal supply of affordable homes is one of the primary reasons Waynesville Mayor Gavin Brown and the town's board of aldermen took several steps last week intended to address the affordable housing crisis.
"Our housing market is just really thin right now," Brown said. "My sister is the executive director for the Board of Realtors, and she tells me all the time that the actual stock, the number of houses, is very small especially in the $150,000 to $300,000 dollar range, and that's what you're usually talking about."
Haywood's housing market doesn't exist in a bubble; housing and employment conditions in neighboring markets play a substantial role in pricing, and Buncombe County's boom has by all accounts influenced Haywood dramatically.
The bad news is, prices are on the rise in Buncombe County, too — even more so than in Haywood, which could be a harbinger for continuing market pressure locally.
The average closed price of a single-family home in Buncombe County in 2017 was $273,337 but jumped almost 33 percent to $363,455 in 2018. Buncombe's 2017 per capita income, $29,590, was only slightly above Haywood County's figure.
The average time on the market for Buncombe County listings in 2018 was a third lower than Haywood's, at 63 days, and well over half of all homes sold in Buncombe County in both 2017 and 2018 were on the market for less than 30 days.