Archived News
Alcohol referenda pass in Cherokee
Friday, September 03, 2021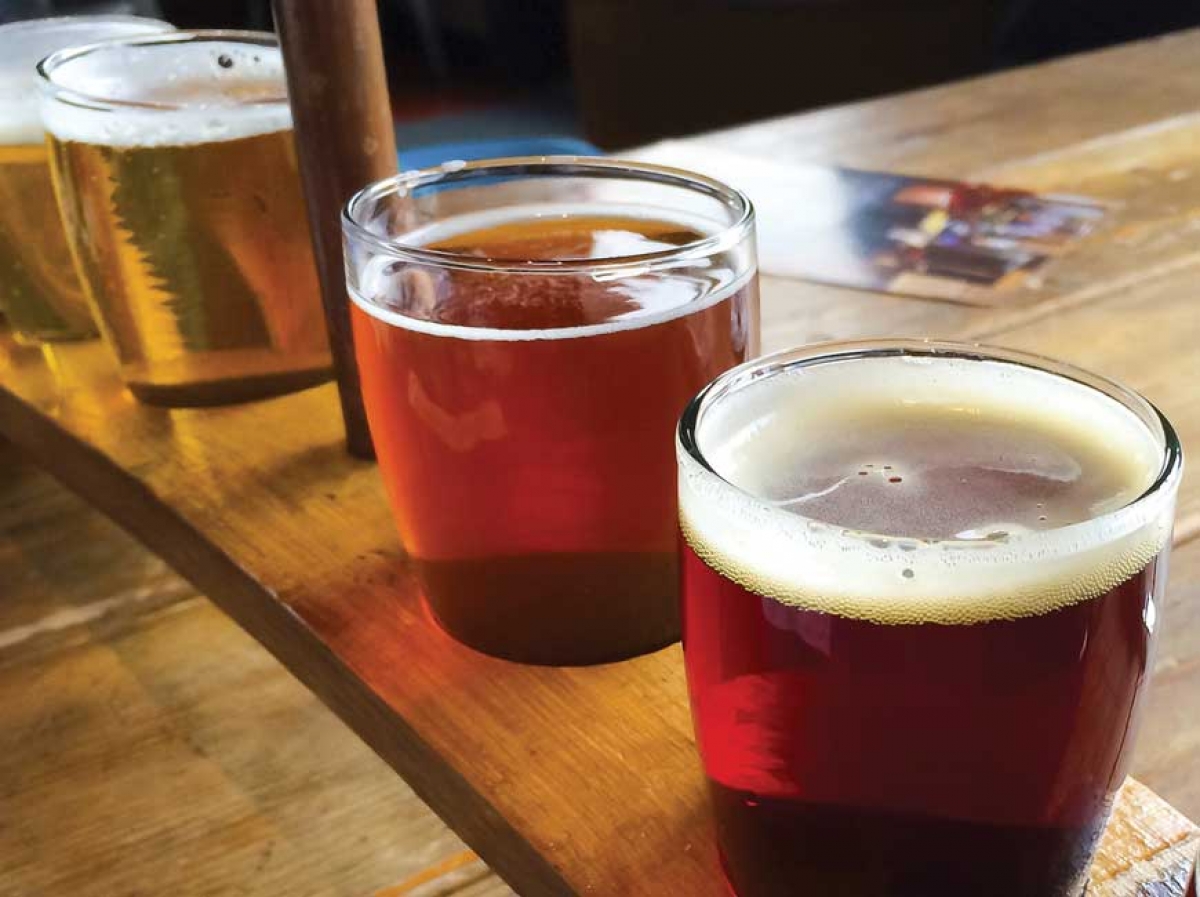 In a historic vote, Cherokee voters said yes to expanded alcohol sales on the Qualla boundary following a Sept. 2 referendum.
With 42.9% of registered voters participating in the referendum questions — well above the 30% threshold required for the results to be valid — all three proposed measures met approval from the majority of voters. The results will allow for beer sales in grocery and convenience stores, beer and wine sales at restaurants and hotels, and establishment of a package store run by the Tribal Alcoholic Beverage Control Commission.
While all three measures passed, some had a higher rate of approval than others. Nearly two-thirds — 62.7% — of voters endorsed allowing beer and wine sales at "qualified establishments" such as restaurants and hotels. Measures permitting retail beer sales and an ABC package store, meanwhile, had slightly lower rates of approval with 57.6% and 59.3% of voters, respectively, answering yes to those proposals.
The referendum results come following decades of failed attempts to secure such approval from tribal members. Harrah's Cherokee Casino was dry for the first 12 years of its existence after a 1992 referendum seeking approval for alcohol sales in the then-hypothetical casino was soundly defeated. A 2009 referendum reversed that decision, but voters gave approval only for alcohol sales on casino grounds, with such sales still prohibited elsewhere on the Boundary.
Subsequent referendum votes in 2012 and 2018 sought to expand availability, but both efforts failed. However, alcohol did start becoming more available in recent years due to the combination of a 2011 tribal law and a 2015 state law, which together meant that the TABCC could grant permits to establishments located within 1.5 miles of a Blue Ridge Parkway on-ramp, and for one-time events such as festivals, among other select situations.
That law's implementation was extremely controversial at the time. To many, it felt like an end-run against the public's long and sustained opposition to alcohol expansion. During a November 2017 public meeting on a topic, tribal member after tribal member spoke against it, saying that alcohol consumption is a "slow death," that the substance is often difficult for Native people to "handle," and that using the state's Blue Ridge Law as the basis for permitting cheapens tribal sovereignty.
But leaders in tribal government have supported alcohol expansion as a necessary tool for economic development, a key to energizing a downtown area that has been criticized as too stagnant and old-fashioned to entice modern visitors.
"In order to have the food and beverage anchors that we need for a sustainable tourism economy, then we have to have alcohol sales — be that if that's going to be package sales in an ABC store run by the TABCC and/or beverages sold at restaurants," Principal Chief Richard Sneed said during the July 7 session when Tribal Council approved the referendum questions.
Voter turnout in the election — which also featured Tribal Council and Cherokee School Board races — varied significantly between communities, but in every community it came in above 30%, according to data posted by EBCI Communications. Cherokee County had the lowest participation, with just 34.01% of 397 registered voters casting a ballot, followed by Yellowhill with 39.28% of registered voters. The highest turnout levels came from Snowbird, where 53.39% of 501 registered voters participated, and Birdtown, which drew 50.14% of 1,737 registered voters. All other communities came in between 41% and 47%. Overall voter participation was 45.29%, slightly higher than turnout specific to the referendum.
Meanwhile, in the May 2018 alcohol referendum, overall participation was just 25.56%. That was a standalone election set up only to pose the referendum question to voters — this time, the elected offices sharing the ballot likely attracted more people to participate.
Referendum results
Do you support expanding the sales of malt beverages (beer) at retail establishments (grocery or convenience stores) within the Qualla Boundary?
Yes: 1,657 (57.6%) · No: 1,219 (42.4%)
Do you support allowing the Tribal ABC Commission to operate an ABC package store to permit the sale of alcoholic beverages on tribal lands?
Yes: 1,708 (59.3%) · No: 1,170 (40.7%)
Do you support expanding the sales of malt beverages and wines at restaurants, hotels and other qualified establishments within the Qualla Boundary?
Yes: 1,804 (62.7%) · No: 1,072 (37.3%)