Archived News
Waynesville's former Gateway Club lands first major tenant
Wednesday, September 01, 2021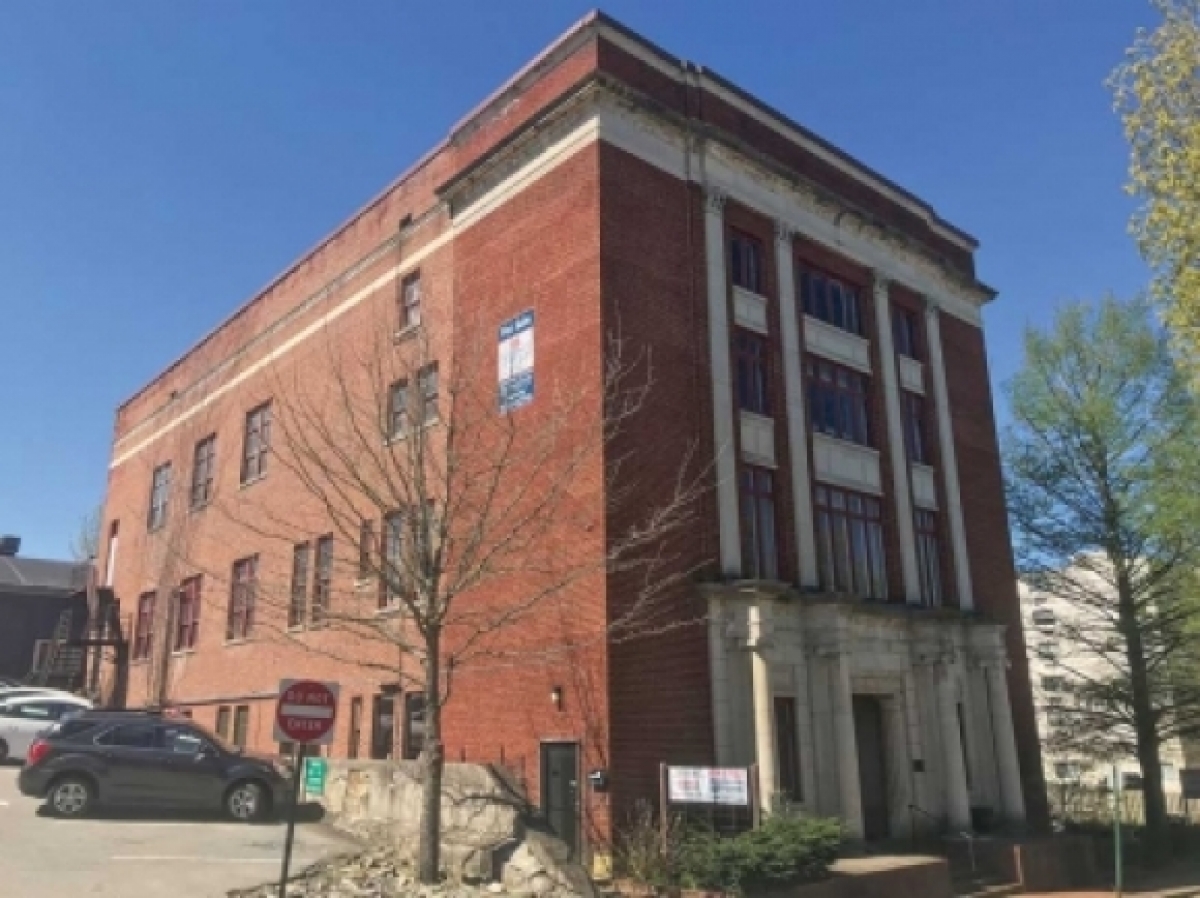 In retrospect it's odd that a region with such strong historical ties to Scotland doesn't have a greater number of authentic Scottish pubs, but thanks to Scot and Makyia Blair, that's about to change — at least in Waynesville.
"Asheville wasn't quite what we were looking for because it's still kind of a big city and we were looking for a smaller town that's really community focused and small business friendly," Makyia said. "Just kind of searching in the area using good old Google, we found Waynesville. We saw that it had a cute main street, that it was all mom-and-pop shops along Main Street and we just saw Waynesville as that place that kind of hit all of the boxes for us."
Makyia, a native of Washington state, and Scot, a Marine from rural east-central Illinois, had traveled to the region on their honeymoon, and never forgot it. After years of running businesses in Southern California, they decided they'd had enough, and wanted to get closer to nature.
When they looked for a place to locate their new Scottish pub, they found the historic Masonic Temple, just off Main Street, and signed a lease without ever setting foot in the building, or even the town of Waynesville.
Three weeks ago, they moved to a temporary home in Haywood County, and are looking for a permanent residence, but work has already started on the ground-floor space that was formerly home to the Gateway Club.
Makyia said that demolition of the existing bar and floor layout was complete, and that extensive renovations were underway.
When it's all done, the space will appear much like a Scottish pub, complete with pub fare, high quality scotch and bourbon, and beers from around the region, the nation and the world.
Carlton Collins Architecture, of Asheville, will be responsible for the design, and local builders Clark and Leatherwood will perform the carpentry work. Scot and Makyia, however, will have their hand in some of the finer details to accent the interior.
"Actually, this weekend we went out to Franklin to the Scottish Tartan Museum and that was kind of serendipitous too, because we didn't realize it was also a shop. We were planning on buying tartans for our curtains in the building. Now that we know that a lot of Scottish settlers are here in North Carolina, particular clans in like McLeod and Crawford, we're going to pick out our tartans based on that little bit of history," Makyia said. "Also we'll have our Blair tartan as well in there."
Makyia said she's set an "aggressive" opening timeline for late October, but cited lingering difficulty in acquiring some building materials as a reason the pub may not be able to open by then.
Combined, Makyia and Scot have more than 30 years in the restaurant industry and have operated similar businesses in California in the past, but now they're completely focused on bringing a slice of Scottish culture to downtown Waynesville's already-vibrant drinking and dining scene.
"This is our solo project," she said. "Now, we are really looking to have a slower pace of life and have one business to focus on, and make it amazing."
Follow the progress of The Scotsman on Instagram @thescotsmanwaynesville.
Leave a comment
6

comments
Are you going to have food

Monday, 09/06/2021

Family ancestry includes clan names like Davidson, Murdoch and Bruce. Love anything Scottish. Welcome! Welcome!

Sunday, 09/05/2021

I wish them and Waynesville good success with this endeavor and look forward to visiting it when we next visit.

Saturday, 09/04/2021

That's wonderful,, local website builder here. Do you have a domain and website for your new business:?
Trilliumweb.com. John Sebastian in Maggie valley

Friday, 09/03/2021

Cead mile failte!

Friday, 09/03/2021