Archived News
Local school boards now responsible for mask mandate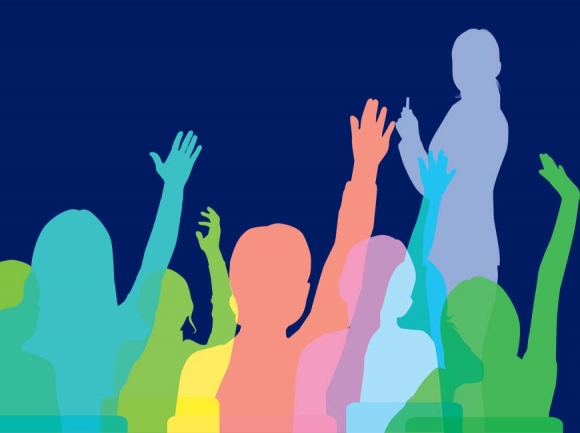 North Carolina Gov. Roy Cooper announced new health guidelines for North Carolina public schools on Wednesday. School districts should require masks indoors for all students and staff in grades K-8. In grades 9-12, students and staff who have not been vaccinated should also be required to wear masks indoors.
The new guidelines however, place responsibility in the hands of local school boards to issue and enforce local mask mandates in schools.
With the start to the 2021-22 school year just weeks away, North Carolina Health and Human Services have updated the StrongSchoolsNC Public Health Toolkit, which provides guidelines for North Carolina Public Schools to operate safely during the COVID-19 Pandemic, according to the latest guidance from CDC and the American Academy of Pediatrics.
Because vaccinations are not yet available for students under the age of 12, North Carolina HHS recommends that all schools with grades K-8 require masks indoors for students and staff.
"Masks can save lives, and particularly in children who cannot get a vaccination yet because they are under 12 years old," said Cooper. "So it's important for these school districts to take this step to protect children. And we want to keep our children in person in school and these protocols can be put in place to help be able to keep children in school."
According to N.C. Health and Human Services Secretary Dr. Mandy Cohen, only 24 percent of North Carolinians age 12-17 are vaccinated. Therefore the state is recommending that in schools with grades 9-12, all students, staff and visitors who are unvaccinated should be required to wear masks.
"School leaders should continue to consult with local public health officials for input to make local decisions," said Cohen.
Cohen also noted that while these are baseline guidelines, there may be instances where schools need to implement a universal mask mandate. For instance, institutions where it will be too difficult to ascertain who is vaccinated and who is not.
Guidance on quarantine requirements has also been updated in the new version of the Public Health Toolkit. According to Cohen, anyone who is fully vaccinated, and has no symptoms of COVID-19, does not need to quarantine after having close contact with an infected person. The same is true for people who have not been vaccinated, as long as the subjects were appropriately and consistently distanced and wearing masks.
Social distancing requirements have been reduced to 3 feet of social distance whenever possible. Testing is being provided free to schools for students and staff with symptoms, as well as for general screening.
"Local school districts should continue to protect students and staff by requiring masks and testing as outlined in the guidance," said Cooper. "The most important work our state will do next month is getting all of our children back into classrooms safely for in-person learning. That's the best way for them to learn, and we want their school days to be as close to normal as possible, especially after the year of disruption they just had."
Throughout the press conference where these updates were announced, both Cooper and Cohen made it clear that vaccines are the best way to protect against COVID-19. As of Wednesday, 60 percent of North Carolinians over 18 had had at least one dose of a COVID-19 vaccine.
"We all need to work together to keep our younger children in the classroom and safe, one way is to get vaccinated," said Cooper.
In June, the Haywood County School board publicly opposed the mask mandate in place at the time for North Carolina Public Schools, after first attempting to do away with the requirement for students and staff of Haywood County Public Schools. The board was swayed from their attempt by Board Attorney Pat Smathers, who warned that the move would not be legal. Haywood County School Board will hold a special called meeting at 6:30 p.m. Tuesday, July 27, to discuss the new guidelines, among other issues.
Jackson County School Board will also be discussing the new guidelines at a school board meeting at 6:30 p.m. Tuesday, July 27. Swain County Schools will discuss the issue at a special called school board meeting at 6 p.m. July 29.
Macon County School Board met and discussed the new guidelines on July 22. Superintendent Dr. Chris Baldwin said that he had discussed the issue with Macon County Public Health Director Kathy McGaha, and that based on the current level of COVID-19 transmission in Macon County, she does not recommend starting the school year off requiring face coverings.
"She and I will continue to monitor the COVID transmission rate in our community, and will also discuss parameters and thresholds regarding what level of transmission within the community, what level of transmission within the schools might lead us to have a temporary face covering requirement at some time," said Baldwin.
Baldwin said that while he and McGaha would continue to monitor the situation, they were hopeful Macon County Schools would begin the school year without a face covering mandate. The board will discuss the matter further at their Aug. 16 meeting.