Archived News
Milestone moment for broadband in Haywood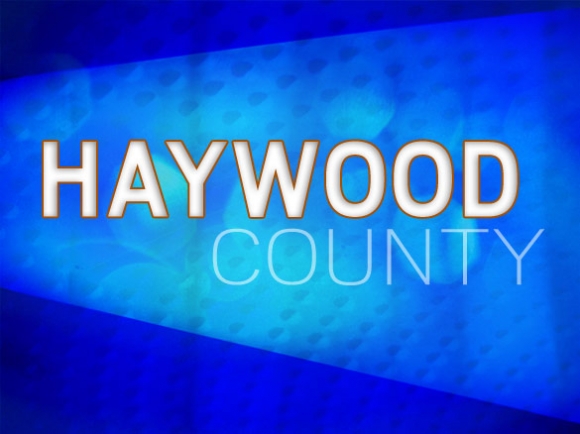 A public-private partnership between Haywood County and local internet service provider Skyrunner will soon result in broadband service for more than 300 locations in some of the county's most underserved areas.
"Good things come to those who wait," said David Francis, the county's project administrator, during a Haywood commission meeting on June 22.
It has indeed been a long journey to this moment. Back in 2018, then-Rep. Kevin Corbin, now a senator, introduced the Fiber Act in the North Carolina General Assembly with then-Rep. Josh Dobson, who is now the state's Labor Commissioner.
The Fiber Act would have dropped longstanding prohibitions against local governments entering into the telecommunications business, but big telecoms squashed it.
"They were just angry," Corbin said at the time. "They fought enough that it killed our bill, but what came out of that was the GREAT grants ."
"GREAT" stands for Growing Rural Economies with Access to Technology.
Around 10 months ago, the Haywood County Broadband Committee — Southwestern Commission Director of Community and Economic Development Russ Harris and J.J. Boyd, president of Skyrunner — made an application to the NC Department of Information Technology to access the GREAT grant funds.
Recently, Skyrunner was awarded a grant of $1.2 million, and had to match it with $532,963 of their own money. Haywood County's contribution to Skyrunner's match, which will come from President Joe Biden's American Rescue Plan funding, is 49 percent or $256,742.
"A lot of the large providers have simply fallen asleep at the wheel when it comes to rural America," Boyd said.
Currently, Skyrunner serves about 2,000 homes and businesses in Haywood County as a fixed wireless broadband provider, with installations on Chambers Mountain.
"This project that has been awarded to us will allow us to reach a little bit farther in areas we can't really reach with our wireless product," Boyd said. "We help a lot of folks that live in some really unique places."
Haywood County's rugged mountain topography can sometimes be cost-prohibitive in terms of expanding internet service, wireless or not. The $1.7 million Skyrunner project will result in a fiber-only buildout on Haywood EMC poles in Crabtree, Fines Creek, on Rush Fork Road, ending near Lake Logan.
"Those are some of the most unserved areas in the region that wireless product really suffers to cover, because of the nature of those really tight valleys that exist out there," said Boyd.
Skyrunner must complete the project within 24 months. Once it's done, customers will still have to pay a nominal installation fee and then monthly subscription costs, but they won't be directly charged for Skyrunner's buildout.
Right now, Skyrunner's cost per location is a staggering $5,600, highlighting the financial challenges of providing reliable high-speed internet to everyone in the county, however, the gigabit-capable, "future-proof" fiber can carry the capacity to serve others, once it's complete.
Commissioners asked Boyd specifically about the scalability of the build, particularly in regard to another rugged, remote area just east of Lake Logan — Little East Fork, near Camp Daniel Boone.
"Once this build is complete, if there's not additional funding on the heels of it to do more fiber, we can get there with wireless, in very short order, meaning, days," Boyd said.
Regardless, it's clear that Boyd and Skyrunner aren't going to be satisfied with just the completion of this particular project.
"I truly believe this is just the beginning of this type of activity for our company in this county," he said. "This wasn't as large as what we'd hoped for. We'd like to just throw a blanket over the whole county and do it all, but we'll take a step at a time and take care of everyone, especially in those hard-to-serve areas."
Haywood to hold public hearing on economic incentives
The influx of investment into Haywood County just keeps on coming. Haywood County Manager Bryant Morehead announced June 21 that another economic development project, this one codenamed "Project Duck Call," was in line for state and county economic development incentives. To that end, the county will hold a public hearing to consider the as-yet unnamed company's application. Details are scarce at present, but Morehead did say that a forthcoming announcement was likely before the public hearing takes place. Meanwhile, he was able to share that the project is tech-related, the company does not have an existing footprint in Haywood County and that the project focuses more on job creation — one component of the county's economic development incentive policy — than on actual construction of buildings or facilities. The public hearing will be held at the county's regular 5:30 p.m. meeting on Monday, July 19, at the Historic Haywood Courthouse, 215 N. Main St., Waynesville.