Archived News
Group asks for funds to fight homelessness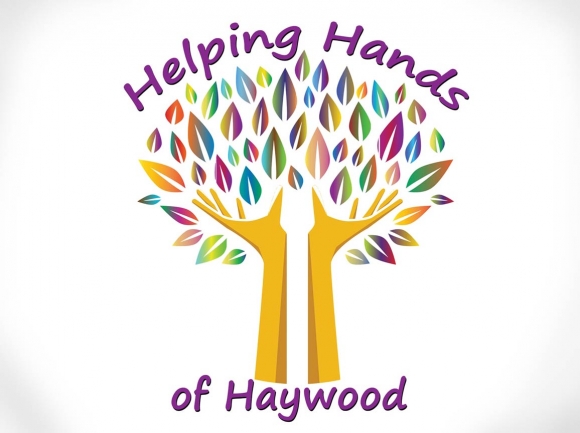 A local nonprofit group has its eyes set on funding that will be distributed to the Town of Waynesville as part of President Joe Biden's American Rescue Plan .
Although the funds — approximately $2.9 million over the next two years — have liberal guidelines as to their use, Helping Hands of Haywood wants to see them used to combat poverty issues that result in homelessness.
"I do hope it comes to be, because the county could use the support for shelter," said Korri McLauglin, a community social worker and board member of Helping Hands of Haywood. "If not, we'll continue to fundraise."
Helping Hands of Haywood is a 501(c)3 that started from humble roots in 2019 and to date has raised almost $50,000 while serving more than 200 residents with an all-volunteer team utilizing community partnerships to provide survival emergency services, case management and housing.
The vast majority of people HHH serves are Waynesville residents who are short-term unsheltered and are actively searching for a place to call home. Most are employed. Many are children, disabled or elderly and suffer from poverty, medical problems, substance use disorder, mental health issues and the region's noted lack of affordable housing.
During the May 25 Town of Waynesville Board of Aldermen meeting, McLauglin asked for up to $35,000 a year for two years to provide emergency shelter services at about $70 per night, essentially filling the county's need for a low barrier shelter.
"One of our board members has extensive history working with grants, and we saw this as a possibility," McLauglin said.
If they get it, they say it will result in reduced emergency interventions, a decreasing number of residents in threatening conditions, and a springboard to the next step in the housing continuum.
Several partner organizations also voiced support for the request through letters included with McLauglin's presentation.
Mountain Projects, another longstanding local social services agency, said it would "continue to be an active partner" with HHH.
Grace Church in the Mountains has also collaborated with HHH and says it's exploring ways to "deepen our partnership through our community outreach operation" and would attempt to match any funding provided by the town.
The North Carolina Harm Reduction Coalition has also coordinated with HHH in the past and supports the request.
McLauglin said she came away from the meeting with a positive outlook, based on the board's reaction to her presentation.
"I feel good about it," she said. "They seemed interested, and asked some really good questions."
Not everyone feels good about a low-barrier shelter, however.
"Let's assume that a low barrier homeless shelter is established and it is staffed with sincere workers with the best intentions who post strict but reasonable rules regarding operations. Granted, you just might have a success or two, but what happens with the clientele who fail or refuse to abide by these guidelines? Where do they then go?" asked Eric Oberhultz, who spoke during the public comment session of the meeting. "Chances are, they will just continue on to be a nuisance, meandering about aimlessly, and continuing to get in trouble, only, the problems they cause will be exacerbated even more so by their increased numbers and closer proximity, all brought to you by a government that's supposed to serve our community."
Oberhultz also spoke at the May 11 Waynesville meeting, praising a May 1 cleanup effort by a group called "Saving Haywood" that ultimately resulted in the destruction of vital documents and other personal effects belonging to Elijah King, who was living under the Russ Avenue railroad bridge at the time. King told SMN last week he was pursuing legal action.
Peggy Hannah, who also spoke at the May 11 meeting and was part of the May 1 cleanup that resulted in King losing his birth certificate, social security card and contact lenses again spoke out against the idea of a shelter.
"You our city council, [sic] has [sic] turned a blind eye to our residents and our business owners who pay taxes. You are and have used tax dollars to implement more programs that will attract more criminals and drug addicts to our community," Hannah said. "We have yet to get a number on people homeless in Waynesville. We have not identified them nor what their needs are and how we could assist them on an individual basis. This means more than housing. Without the numbers and data how do you conclude that we need more shelters, or a low barrier [shelter]?"
The town's Homelessness Task Force, established shortly after the 2019 election, is expected to issue a report and recommendations this coming August.