Archived News
Jackson considers $79 million proposed budget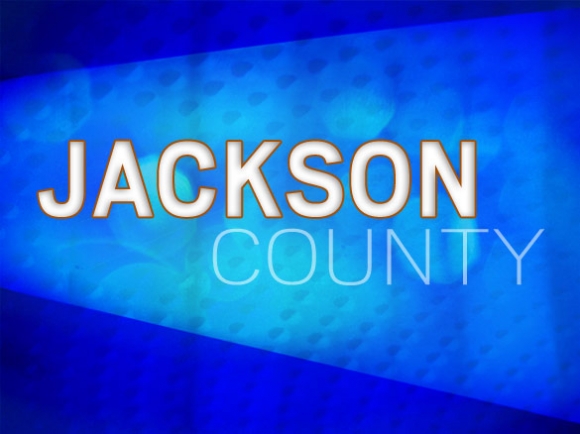 Note: The initial story published May 26 was based on incorrect budget documents from Jackson County that reflected a total budget of $87 million. However, the county later released corrected documents showing a total proposed budget of $78.9 million, representing a 6.27% increase over the 2020-21 adopted budget and a 2% decrease over the amended budget — not the 17.5% increase originally reported.
Jackson County Manager Don Adams presented a proposed budget May 18 that represents a 6.27% increase in total spending over the 2020-21 adopted budget but a 2% decrease over last year's amended budget.
It would reduce the current tax rate from 38 to 36 cents per $100 of value, but most homeowners will likely receive a higher total tax bill. Due to increased values following this year's revaluation, the revenue-neutral rate would be 34.47 cents per $100.
Of the total budget, $71.67 million that would be allocated to the General Fund — which covers day-to-day operations and staffing in county departments — representing a 7.79% increase from the adopted general fund budget for 2020-2021 but a 2.2 percent decrease from the amended amount.
The 2020-21 budget grew from the amounts originally adopted last June due to stronger-than-expected sales tax receipts and an influx of federal coronavirus relief money. The proposed 2021-22 budget does not include any federal coronavirus relief dollars, though the county is expecting to receive $8.5 million in America Rescue Plan funds that would have to be spent by Dec. 31, 2024.
Employee pay raises make up a significant portion of the budget increase. Adams proposed $426,082 in spending to provide a one-step increase for all employees, equivalent to a 2 percent pay raise. Additionally, he recommended that the county conduct a salary study — such a study would likely cost between $25,000 and $50,000 — and set aside $1 million to implement its recommendations.
"These departments already know they're having salary issues, so we don't need to put something in writing confirming what they believe they know without having funds available to implement it," said Adams.
The recommended budget also includes three position reclassifications with associated pay raises and eight new positions — six full-time and two part-time. Five of those positions would be fire service district coordinators, one for each of the volunteer fire departments in Balsam/Willets, Savannah, Qualla, Sylva and Little Canada. The budget would also fund a new utility worker position in the grounds department and an investigator/detective position in the sheriff's department. Additionally, it would provide a part-time garage position and a part-time solid waste position for equipment wash down and operation.
The budget includes a 3 percent increase in the county's share of hospitalization and dental insurance premiums for its employees, as well as a 2 percent increase in workers compensation insurance and a 2 percent increase in limited liability insurance.
Southwestern Community College will get a significant funding increase, with the recommended $2.4 million contribution representing a 14.78% increase over last year's budget. This is mainly due to $267,000 in additional funding needed to operate the $21 million Health Science Building, which is slated for completion this summer and will welcome students for the fall semester.
Proceeds from the quarter-penny sales tax dedicated to education projects fueled construction of the project and will continue to cover debt service. However, much of that money will now go toward projects in the K-12 schools. Adams' budget allocates $2.9 million — $1.8 million of which is from the quarter-penny sales tax — to fund school security projects in Jackson County Schools.
Fire protection also figures heavily in the increased budget figures. In addition to the five additional coordinator positions, the budget grants a fire tax rate increase of 0.61 cents per $100 in the Cashiers area for a budget increase of $582,744. The county will dedicate 1 cent per $100 to provide $1.076 million for the Cullowhee Volunteer Fire Department, which supplies mutual aid to every department in the county, allowing it to hire eight paid firefighters. The fire tax rate in Highlands will fall by 0.33 cents per $100 in order to maintain level funding.
As far as capital improvements, the coming fiscal year will include continued construction on the Animal Rescue Center and schematic design work on renovations to the Jackson County Justice Center will start at the end of 2021-22.
A collection of smaller-ticket items totaling $1.05 million will be funded from a combination of General Fund, Conservation Parks Recreation Fund and Greenway Project Fund revenues. In addition to $500,000 of that cost, the CPR fund will cover about $600,000 in improvements at the Fairview Recreation Complex, just about depleting the fund. With CPR funds now going mainly to maintain existing parks, commissioners might need to look for other funding sources if they want to pursue new park projects, Adams said.
Be heard
A public hearing on the proposed budget will be held at 5:55 p.m. Tuesday, June 1, in Room A201 of the Justice & Administration Building in Sylva.
Citizens can make in-person or virtual oral comments, or submit written comments. Send written comments to This email address is being protected from spambots. You need JavaScript enabled to view it. and call 828.631.2213 by 5 p.m. June 1 to give public comment by phone or video. The meeting will be livestreamed via YouTube on the "Jackson County North Carolina Local Government" channel.
The proposed budget is online at www.jacksonnc.org/pdf/finance/fy-2021-2022-proposed-budget.pdf