Archived News
Canton town manager resigns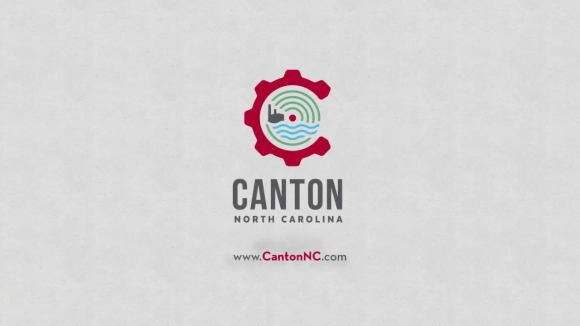 Jason Burrell, an integral part of the town of Canton's administration for the past 12 years and town manager for the past four, has resigned.
"The board has voted unanimously tonight at our board meeting to accept the letter of resignation from Jason Burrell," said Mayor Pro Temp Gail Mull after a meeting of the Canton Board of Aldermen/women on May 13. "Speaking for the board and in my position as mayor pro temp, we want to thank Mr. Burrell for his years of service to the town. Canton has made incredible strides during this time, and we are eternally grateful for the hard work, dedication and the sacrifices that Mr. Burrell has given for the many successes that we have seen during his tenure. We wish Mr. Burrell the very best in his future endeavors."
The Western North Carolina native Burrell was suspended on April 8; transparency laws in North Carolina restrict local governments from disclosing the reasons behind such personnel issues, but Mull said it wasn't performance-related.
During his time as assistant manager, Burrell was applauded for taking the lead on economic development initiatives that have revitalized Canton's downtown district.
"I'm very thankful to the Town of Canton for the opportunity, but things have now presented themselves that allow me to explore different opportunities," Burrell said when reached by phone on May 14. "I did my very best for the Town of Canton and the town is a sacred place for me, not only for the opportunities I've been given working there for the past 12 years but also because of the relationships. The town has great potential, there are a lot of projects in the hopper, and I wish only the best for the town. Now I'm off to new adventures."
Subsequent to Burrell's resignation, Alderman Ralph Hamlett made a motion to provide Burrell $15,000 in severance pay in recognition of his contributions to the operations of the town in his capacity as town manager.
Mull said that if Burrell were to seek employment and use the town as a reference, he'd receive a good recommendation.
Mull also said that Assistant Town Manager Nick Scheuer, who'd assumed Burrell's duties since his suspension, would be promoted to interim town manager for a term of no longer than six months. The town hasn't yet established a process to identify Burrell's replacement, but is expected to do so in the coming weeks.
Mayor Zeb Smathers wasn't present at the meeting, due to a previously scheduled vacation.