Archived News
HERE in Jackson plans considers homeless shelter project
Wednesday, March 10, 2021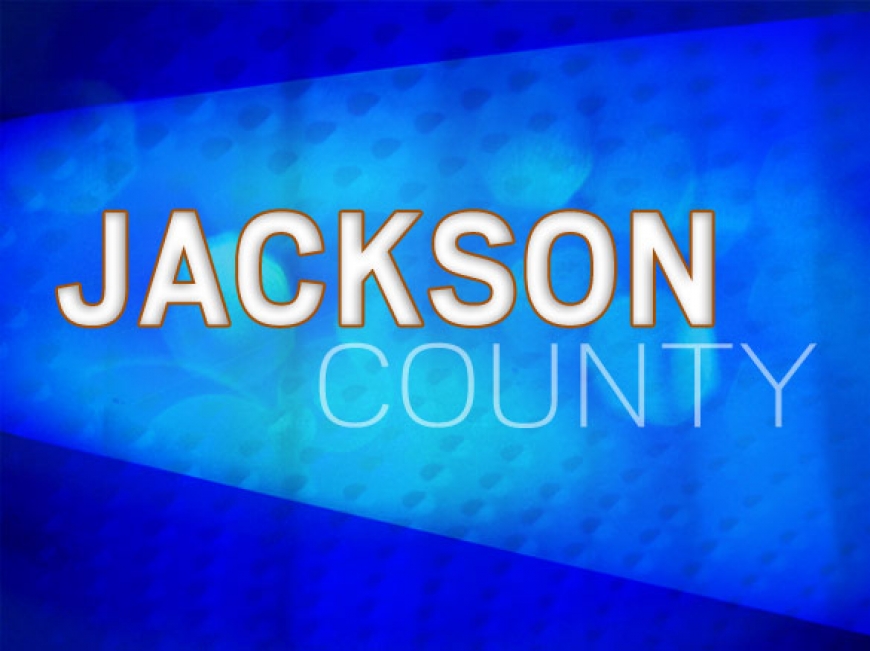 For more than a decade, groups serving Jackson County's homeless population have done so on a shoestring and a thin supply of hotel rooms, but the nonprofit currently providing homeless services says the time has come for a dedicated shelter facility.
"I think that the community has multiple interests, and one of them is to alleviate suffering and to address real human needs like homelessness," said Housing Equity Resources and Education in Jackson County Director Bob Cochran. "But the other is to not become a regional homeless provider for beyond Jackson County."
Currently, when HERE determines that somebody qualifies for homeless services, they're put up in a hotel room — either overnight as part of HERE's cold weather shelter or for a longer period as part of its 30-day program to get transient people back on their feet. It's a much nicer situation than your standard homeless shelter, and Cochran has found that people facing homelessness come from outside county borders hoping to get a room.
While non-residents surely have needs every bit as acute as locals — "I would do the same thing" in that situation, said Cochran, particularly if children were involved — with limited resources and county-heavy funding, HERE is not designed to be a regional emergency shelter provider.
"That's the reason why I feel it's important to begin transitioning and making plans for a more traditional congregate shelter that is very humane and safe and sanitary but at the same time doesn't provide the same level of comfort and privacy that a hotel might," he said. "There's a balance to be struck there so that people maintain that healthy motivation to get into their own housing."
The hotel model has its advantages, including client privacy, 24/7 hotel staffing, little in the way of not-in-my-backyard concerns and zero up-front capital investment. But those benefits are offset by high ongoing operational costs, limited group programming, in-migration of people from outside the county and, "an inflated level of need by homeless individuals who prefer to pursue hotel accommodations provided by HERE over shelter available through more natural support systems such as family and friends," reads HERE's request for proposals.
"Decreasing costs is an interest, but not the only goal," said Cochran. "A congregate shelter will have significant upfront expenses, but would be a better fit for homeless services in the long term, allowing greater opportunities for more targeted individual and group services."
Though specifics depend on the property and development chosen, creating and managing a dedicated shelter building wouldn't be cheap, with one option HERE has been considering likely to cost $1 million to purchase and remodel. Another option would involve about $600,000 for renovations with ongoing lease payments between $5,000 and $7,500 per month. But hotel nights — even discounted ones — aren't cheap either, and last winter Cochran saw an explosion of demand unlike anything he'd seen in the four years he's been involved with the cold weather shelter.
Back in the 2017-18 fiscal year, the Southwestern Child Development Commission managed the shelter and kept 12 rooms available. Prior to that, Jackson Neighbors in Need had provided eight rooms, with fewer than 20 room nights in all of 2009, the shelter's first year.
"Twelve was plenty," said Cochran. "We didn't have any issue with meeting needs locally."
Then the pandemic struck.
The shelter opened on Nov. 1, and the number of residents went past 12 up to 15, 20, 25 and on to 44, costing HERE $17,000 or more each week. In total, HERE spent $65,000 on 1,752 hotel rooms during the month of December, compared to $58,000 for the entire winter of 2018-2019.
"That's when I sent an email to our board and said we're going to have to put a cap on this," said Cochran. "We can't continue going in this direction. It could have conceivably continued past 44 (rooms)."
In a normal year, HERE would have been wholly unable to afford $17,000 per week in hotel fees. Typically, the Jackson County government is HERE's biggest funder, giving the nonprofit about $150,000 annually.
However, the nonprofit expects to receive nearly $836,000 in CARES Act funding, of which about $175,000 is for the emergency shelter. As of now, HERE has received $81,000 for emergency shelter and $206,000 for housing stabilization. A chunk of that had to be used by the end of 2020, so in January HERE reduced the number of rooms to 19 — 15 for emergency shelter and four for the 30-day program.
HERE's entire budget for fiscal year 2020-21 is $635,000, a figure that includes funding for programs besides emergency shelter, including housing stabilization — comprised of homelessness prevention and rapid rehousing programs — which serve a regional area that includes but is not limited to Jackson County.
In addition to the CARES Act and Jackson County, HERE also receives funding from the N.C. Department of Health and Human Services Emergency Services Grant Office, Dogwood Health Foundation, Nantahala Health Foundation, the Evergreen Foundation, the Community Foundation of WNC, Church of the Good Shepherd, Wade Hampton Golf Club and the N.C. Coalition to End Homelessness, among others.
On Feb. 3, HERE sent out a request for proposals to conduct a feasibility study that would provide the basis for a capital campaign to develop a dedicated homeless shelter, and it received three responses ahead of the deadline March 5. Those proposals came from Integrated Organizational Development Inc., Hunter-Kemper Consulting and Mountain Non-Profit Solutions LLC.
An ad hoc committee from HERE's board is currently evaluating the proposals and expects to make a recommendation to the full board in the next couple weeks. Once a proposal is chosen, Cochran expects the study to take about three months to complete. Ultimately, it would determine whether there is sufficient support for a successful capital campaign, evaluate available options and outline a plan of action. A grant from Dogwood Health Trust would pay to complete the study and launch a capital campaign.
"We can't do it soon enough," said Cochran.