Archived News
Commissioners should attend meetings, Jackson board says
Wednesday, January 27, 2021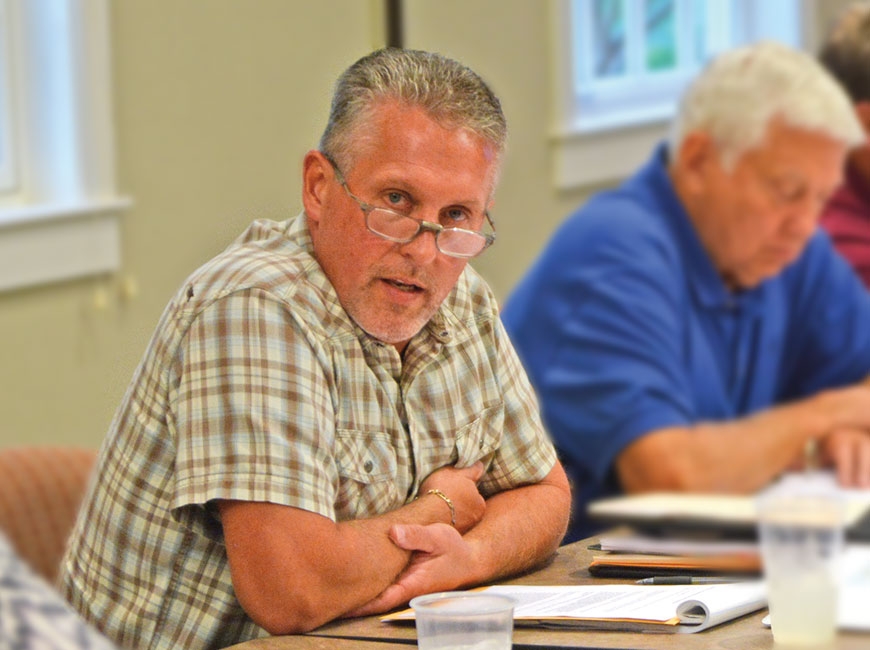 Mickey Luker.
Jackson County Commissioners unanimously passed a policy change last week that makes it clear that sitting commissioners are expected to show up at board meetings.
While that might seem an obvious point, it was an issue for former Commissioner Mickey Luker. When Luker's term ended in December, it had been more than 15 months since the last time he'd occupied his seat in the boardroom. His attendance became sporadic in spring 2019 and dropped off dramatically over the summer, with his last in-person appearance occurring on Aug. 20, 2019. While Luker often attended meetings via speakerphone, or, after the pandemic hit, via Zoom — his fellow commissioners continued to gather in person — he frequently skipped them altogether.
His continued absence became such an issue that in fall 2019 his own party lobbied commissioners to remove Luker from his post by a seldom-used process called amotion. While commissioners declined to do so, saying that there was no hard evidence that Luker had violated a specific law, multiple members of the board said they disapproved of Luker's habitual absence.
Luker did not run for re-election, but commissioners were quick to address the attendance issue when the new board met for the first time Dec. 7.
"When is it appropriate for us to discuss members who miss our meetings in person?" Commissioner Boyce Deitz asked 15 minutes into the session.
"That's a good question," said Chairman Brian McMahan. "There are no guidelines to my knowledge in the state that require attendance. It's recommended, obviously — highly recommended — that members attend," he said. "It's your duty to vote, but really your duty to attend."
However, said County Attorney Heather Baker, there is no rule requiring attendance, and in her opinion there can't really be one. Commissioners are hired by the voters. The option to fire comes up once every four years, on Election Day.
"Really censure is the only enforcement available to us, which could lead to public censure if that's not complied with," Baker said.
The result of that conversation was a draft amendment to the existing rules of procedure for board meetings that commissioners discussed during their Jan. 12 work session and passed during their Jan. 19 meeting.
"Commissioners are encouraged to attend meetings in person to the fullest extent practicable and should give as much notice as possible when not able to attend a meeting in person," the amendment reads. "When not able to attend a meeting in person, a Commissioner should make every effort to attend the meeting remotely by video or phone."
While commissioners acknowledged that there are sometimes legitimate reasons for board members to miss meetings, they all agreed it was important to have a policy in place stating that nobody should make absence a habit.
"It doesn't back you into a corner since there's not much you can do, but it does express your intent," Baker said when she presented the proposed change Jan. 12.