Archived News
Haywood COVID deaths reach 71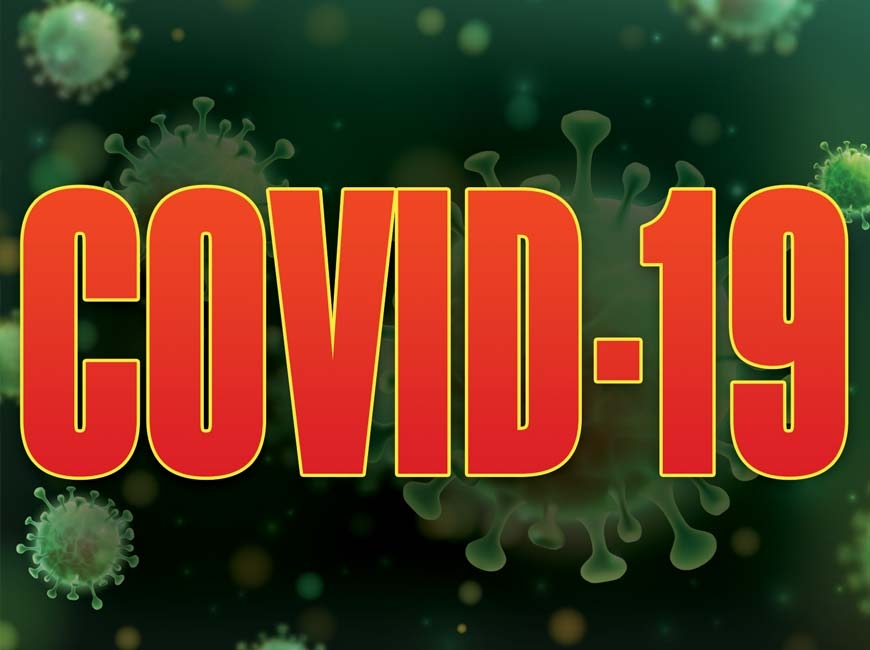 Between Jan. 5 and Jan. 7, Haywood County Public Health has received notice of 155 new cases of COVID-19. As of 5 p.m. Jan. 7, the North Carolina Department of Health and Human Services has recorded a total of 2,487 cases in Haywood County since the pandemic began. There are 361 people isolating with COVID-19. The health department is monitoring these cases.
The health department is continuing to track the trend of people who refuse or ignore case monitoring or contact efforts. There are 32 such uncooperative positive cases now who may be ignoring the advice to isolate from others. Since we started tracking this number there have been 53 such cases considered released, meaning all attempts to communicate with them have been exhausted and the isolation period based on positive result date has passed.
"Make no mistake, COVID-19 remains a serious threat to public health here in Haywood County, our numbers remain at the highest levels since the pandemic began and hospitals throughout the region are seeing the impacts. This affects everyone because even if you don't experience COVID-19 yourself, overwhelmed hospital systems may mean that if you have an emergency your care may be delayed due to hospital wait times worsened by COVID caseloads. We must continue to take this pandemic seriously," said Interim Health Director Garron Bradish.
This week we began vaccine pre-registration for full-time Haywood County citizens over the age of 75, regardless of health condition.
Eligible persons may register at: https://www.haywoodcountync.gov/vaccine or by calling 828.356.2019.
On Jan. 8, Haywood County Health and Human Services reported three more COVID-19 deaths, bringing the total number now to 71. Two were between the ages of 65-70. Both died at Haywood Regional Medical Center. One was an Autumn Care resident who died at the hospital.
Both had COVID-19 listed as an underlying cause of death (disease or injury that initiated the events resulting in death)
The other was over 90 years old, was a resident of, and died at Autumn Care. COVID-19 was listed as the only cause of death, with no underlying conditions or contributing conditions.
To protect the families' privacy, no further information about the patients will be released.
For more information on the vaccine and the general order of distribution visit: https://covid19.ncdhhs.gov/vaccines
As the vaccine rollout continues, groups of individuals eligible to begin pre-registering for the vaccine will be notified through the health department's weekly vaccine information updates.
During this period of increased caseload, the health department has suspended monitoring cases in quarantine, and therefore will not report a COVID-19 working number until further notice. The health department is continuing to conduct case investigations and monitoring of positive cases and asks that the positives notify their close contacts of exposure. A close contact is identified as anyone who spent more than 15 minutes within 6 feet of a positive while not wearing a mask, within the time frame of 2 days prior to symptom onset (or test date if asymptomatic) to the date that the positive person goes into self-isolation.
"If you have tested positive and you have friends or family that meet the close contact criteria, encourage them to self-quarantine and get tested 5-6 days after their exposure to you. Our end goal is to reduce community spread, so one day we can all be together again," said Bradish. "Since we have placed a hold on monitoring close contacts, we can't currently provide quarantine documentation for employers. Businesses need to be mindful that having quarantined employees to return to work too quickly could cause a cluster of cases in the workplace. We ask that employers rely on the honor system and encourage employees who have been exposed to quarantine for the recommended time frame of 14 days from the date of exposure to help us reduce the spread during this surge of cases."