Archived News
Forest Hills supports Jackson County namesake change
Wednesday, December 09, 2020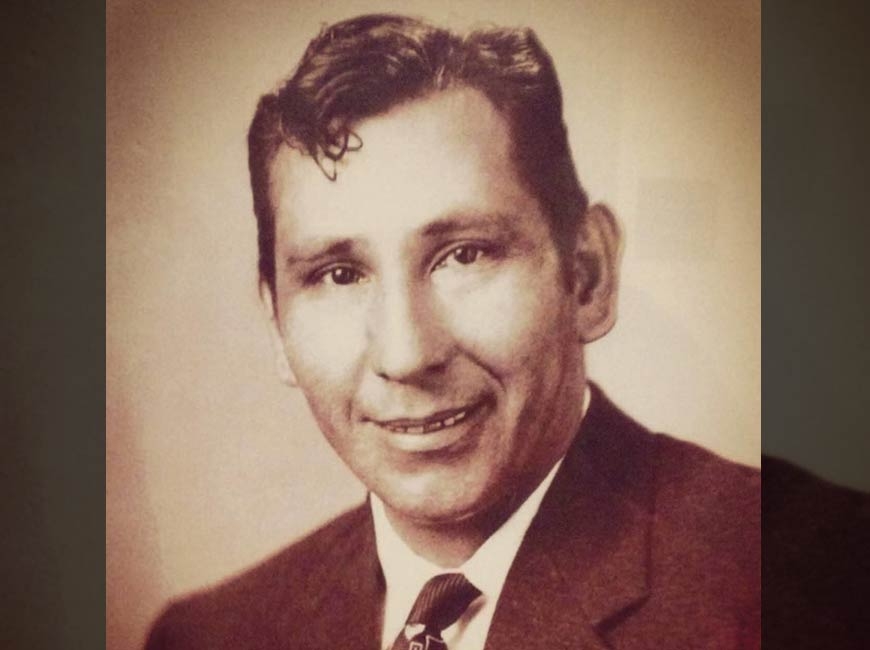 Walter S. Jackson.
While the issue has not yet come before county commissioners, the Village of Forest Hills has passed a resolution supporting a request from the Eastern Band of Cherokee Indians to substitute former Principal Chief Walter S. Jackson as the county's namesake. Other towns in Jackson County are considering similar resolutions.
The county's current namesake is Andrew Jackson, seventh president of the United States and architect of the Trail of Tears. Tribal Council unanimously passed a resolution requesting the change during Annual Council Thursday, Oct. 29. Cherokee One Feather reporter Scott McKie first proposed the idea in a July 12 editorial.
"I don't think that I'm alone in saying that it is an affront to me as a Cherokee citizen that half of our boundary is in a county named after the president who signed the Indian Removal Act and saw our ancestors as inferior and put in place a policy that was responsible for the deaths of tens of thousands of Native Americans," Principal Chief Richard Sneed said during the Oct. 29 meeting.
On Tuesday, Dec. 1, the Village of Forest Hills voted unanimously to pass a resolution in support of the renaming.
"I think it's a really easy fix for a problem that we have, in the sense that I don't know how many people think that naming your county after someone who's responsible for causing the Trail of Tears and the Indian Removal Act could be someone that we would want to honor in this county, especially since we we're neighbors to the Cherokee people," said Nilofer Couture, the Forest Hills councilmember who brought the resolution forward. "It just seems kind of something we should have done a long time ago. The fact that Chief Jackson has the same last name just makes it so much easier, because it's not going to cost anything."
All three councilmembers in attendance voted in favor of the resolution, though Mayor Jim Wallace — who votes only in case of a tie — said that he opposed the idea.
"This was a different culture we're dealing with, and at that time, that culture thought he (Jackson) was a hero," said Wallace in a follow-up call. "Our culture is going back and denouncing everyone who was a slaveholder, and they were heroes in their day. It's a completely different culture, and we're trying to judge others on our culture, and I don't think we should."
The Town of Sylva will consider a similar resolution supporting the namesake change at its upcoming meeting at 5:30 p.m. Thursday, Dec. 10. The Town of Webster had a preliminary discussion on the matter during its meeting Wednesday, Dec. 2, but because two members of the board were absent the body decided to table further discussion, as well as any vote, until its January meeting.
While the discussion was preliminary, Mayor Tracy Rodes said that feedback from the board members who were present was generally positive.
"I had read the article in The One Feather back in the summer, and I thought it was a clever solution to renaming but not actually having the expense of renaming every map to a completely different name," she said.
The Town of Dillsboro, meanwhile, has not discussed the issue and is not planning to, said Mayor Mike Fitzgerald. It's a county decision, he said, and he doubts county commissioners will seek input from the towns.
"If they start mulling it over, I'm sure the constituents will meet them in the store and by phone and by email," he said. "They'll get a feel of how people think."
While resolutions from the towns may carry some persuasive weight, action from the county will be required to actually make the change. Two of the five seats on the county commission changed hands following this year's election, and new commissioners were sworn in on Monday, Dec. 7. Due to the transition, the board has not yet discussed the namesake issue.
"It will definitely be a topic for us to discuss at some point," said Chairman Brian McMahan.
The new board could have that conversation as early as its work session on Thursday, Dec. 10, but McMahan said it's more likely the discussion will occur at the January work session. There are numerous topics to get new commissioners up to speed on during their first week, and the naming issue is not the most urgent among them, he said.
McMahan said he is not ready at this point to go on the record with an opinion on the renaming proposal. Commissioner Gayle Woody has given her enthusiastic support, and in an interview last month Commissioner Boyce Deitz said he still needed to do some research before reaching a conclusion but that, "I would almost doubt that I would be against that in any way." Should the issue come to a vote, newly installed commissioners Mark Jones and Tom Stribling would have a say as well.