Archived News
Recount confirms Jones' win in Jackson County
Tuesday, November 24, 2020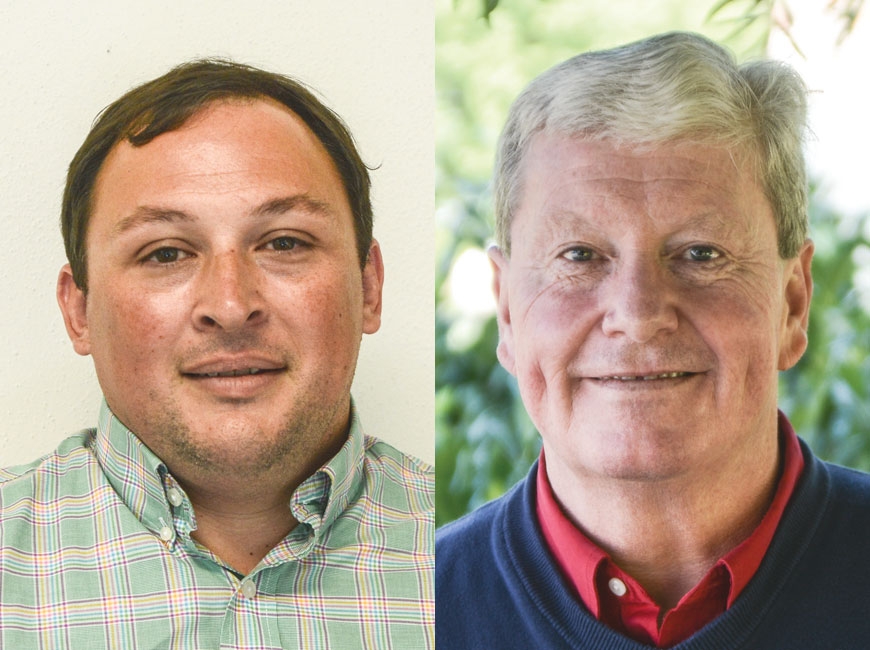 Mark Letson (left) and Mark Jones.
A recount of votes cast in the race for the District 4 seat on the Jackson County Board of Commissioners has confirmed that Mark Jones won the seat against his opponent Mark Letson with a slim majority of just seven votes.
The recount, held Thursday, Nov. 19, yielded the same results as those announced after canvass the previous Friday, Nov. 13.
"I want to take a moment to thank our Jackson County Board of Elections staff for their long hours and dedication to ensure that every vote counts," Jones told his constituents in a message posted to his Facebook page. "Now, let's get to work!"
Election Day results had Jones, a Democrat, up by just nine votes over Letson, who ran on the Republican ticket. However, canvass added 68 absentee ballots and 90 provisional ballots to that tally, which narrowed the gap by two votes. Last week, Letson said that he planned to ask for a recount but that the Board of Elections had done such a careful and thorough job on the initial count that he doubted the end results would change.
Jones, 61, is a well-known name in local politics, having previously served on the board from 2006 to 2016. He's a fifth-generation Jackson County native who has spent his career in hospitality, currently working as front manager for Mica's Restaurant and Pub in Sapphire.
Meanwhile, 40-year-old Letson has lived in Jackson County since 2006 and is the full-time director of amenities at Trillium Links & Lakes Club in Cashiers, also owning Cashiers Valley Pharmacy with his wife Brandi. This was his first campaign for an elected position, but he is currently chairman of the Jackson County Planning Board and sits on the Cashiers Small Area Planning Council and Business and Economic Council. Letson said that he will likely consider running for the county board again in 2024.
New commissioners will be sworn in on Monday, Dec. 7. Jones will be part of a 4-1 Democratic majority on the board, with Commissioner-Elect Tom Stribling the body's sole Republican.