Archived Opinion
A strange back-to-school season for everyone
Wednesday, August 12, 2020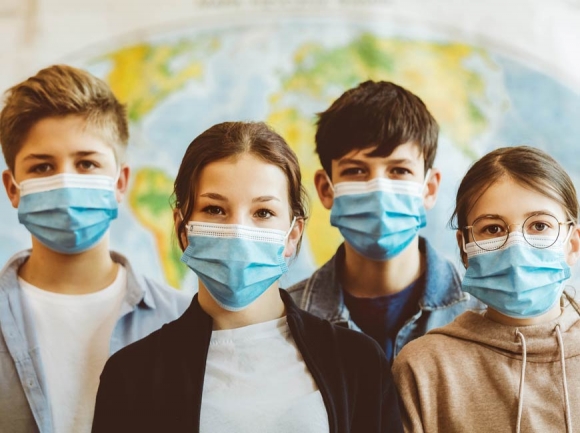 From my earliest memories, the back-to-school season has been a flurry of excitement. Both my parents were teachers. I worked in the field for 10 years and have two children who have been in the public education system for seven years. Shopping for new outfits and backpacks, anxiously awaiting supply lists and taking last minute summer trips have been a part of my life forever.
But, not this year.
In 2020, students, parents, teachers, politicians and community members are all fumbling around, trying to navigate this bizarre time in history. Several weeks ago when Gov. Cooper announced plan B, I was hoping Haywood County would opt for a hybrid model where my boys would do virtual learning part of the time and in-person learning the other part of the time.
This was my desire because it's what my boys need and want. They yearn for normalcy, to see their friends, connect with teachers and coaches and bee-bop down a hallway laughing and catching up. All kids need the vibe of a school atmosphere.
After some thought, my mind shifted. While I would love for my children to have any sense of normalcy right now, it's hard to figure out what's safe and what's not. In states that have gone back to in-person learning, things aren't going very well. Granted, it's unclear if that's because school systems are being too lax with COVID guidelines or because the virus is truly too dangerous to chance traditional learning.
Right now I don't know what I think. My mind feels simultaneously empty and clogged, like it can't form a solid opinion on the matter. Damned if we do, damned if we don't.
As a parent, the hardest part is continually looking my children in the eyes when they ask what's happening and having to say I don't know. It's strange to not reassure them everything will be OK and life will eventually go back to normal. It's starting to feel like nothing will ever feel normal again. I'm in the throes of significant COVID fatigue, trying to grasp for any semblance of optimism, despite the dark cloud hanging over the entire globe.
I'm not a person who is easily defeated. Even though school will look strange this year, I'm trying to stay positive for my boys. My older son starts middle school and my younger starts third grade. When they received their schedules and saw the names of their teacher(s) and which friends they have in their classes, they both became elated. In their minds, they envisioned the school year as it's always been. I have to keep telling them, "Let's stay hopeful that you go back at some point this year when things feel safer."
Next Monday, Aug. 17, is the first day of "school." Even though we'll be at home watching teachers on a computer, I'm going to wake the boys up at a decent time, cook a healthy breakfast and have them put on nice outfits as if they were going to an actual building with legit human teachers and students. They will hold signs in the front yard that say "First Day of 6th Grade" and "First Day of 3rd Grade." They may even wear masks as a sign of the times. At some point in the future, I pray we look back on those pictures and think how far we've come from the days of the coronavirus. That we can shake our heads in disbelief and say, "Wow, I can't believe we experienced a pandemic."
When I watch the news or look around, the world feels heavy with worry, disease and division. In an effort to not slip into a dark space, I'm trying to find a silver lining. Remember the early days of the coronavirus when the shelter in place orders forced us slow down, reconnect with loved ones and enjoy the simple things in life? I'm trying to circle back around to that.
There are a million quotes and quips encouraging people to live for the moment and not worry about what's to come. One of my favorites from Albert Einstein says, "The best preparation for the future is to live as if there were none." In a way it sounds morbid, but in another way it sounds practical and relevant.
There is a possibility students won't go back to school at all this year. They may not play a single sport. There may be no school programs or dances or concerts. We may be virtually learning for all 180 days.
My new perspective is to see the future as water. It could sit calmly and do what we anticipate, or a surprise storm could arrive and produce damaging floods. I may dip my toe in the water. I will watch the water cautiously. I will enjoy the water today for what it offers, but I put no expectation in what the water will do tomorrow.
(Susanna Shetley is a writer, editor and digital media specialist for The Smoky Mountain News, Smoky Mountain Living and Mountain South Media. This email address is being protected from spambots. You need JavaScript enabled to view it.)