Archived News
Haywood precincts could consolidate for June primary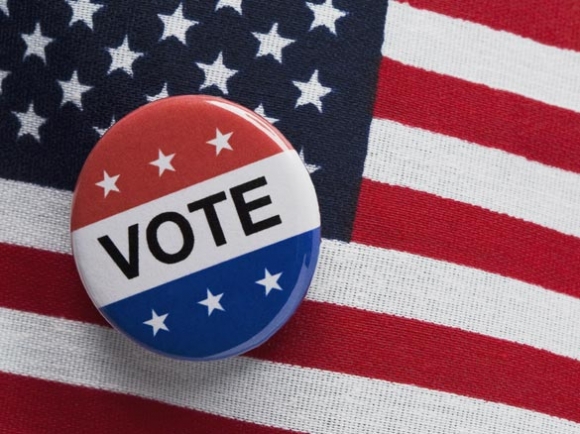 Haywood County Board of Elections recently voted on a plan addressing COVID-19 concerns to present to the North Carolina State Board of Elections for approval.
The State Board of Elections is requiring counties with a second primary to submit plans on how they will administer elections while adhering to guidelines for social distancing and sanitation during the Coronavirus Pandemic. As part of the 11th congressional district, Haywood County will have a second primary held June 23 for the runoff between Republican candidates for House of Representatives Lynda Bennett and Madison Cawthorn. That is the only contest on the ballot for June 23.
During a April 21 meeting, the board of elections addressed concerns about the availability of precinct officials, polling locations, and the safety of voters and precinct officials. According to their data, 37.5 percent of precinct officials self-identified as high risk, and the average age of precinct judges is 62 years. Of all precinct officials, 92.5 percent are willing to serve, as long as social distancing protocols are in place.
Several polling locations are presenting problems for being available on June 23. The second Fines Creek location (Panther Creek Voting House), as well as the White Oak location (White Oak Community House) are public buildings that currently have no running water or restrooms. The first Beaverdam Location (30th Signal Armory Center) has a possible scheduling conflict with June 23, and the Center Pigeon Fire Department wants the Board of Elections to sanitize the location following the election.
The board presented a diagram as part of its plan that demonstrated how social distancing guidelines would be followed at polling locations. Things most people are familiar with these days — tape on the floor marking six feet distance between folks in line, a glove center close to the single entrance and one-way traffic to keep people from getting close together. The board discussed how precinct officials would sanitize all surfaces and writing utensils after each use.
The plan includes consolidating the 29 original precincts into 11. The North Carolina State Board of Elections has emergency power to approve precinct consolidation requests in response to the Coronavirus Pandemic. If the plan is approved by the state board it would only be effective for the June 23 election and each affected voter would be notified by mail. Additionally, signage would be posted at precincts not in use, with information about where voters should be voting on June 23.
The plan had to be submitted to the state board by May 1 for approval. However, the plan is for this emergency case only. If the county can secure enough precinct officials, volunteers, location availability and personal protection/ sanitation equipment all precincts could be open and running. The board made clear these changes are not in response to funding issues, but are simply the emergency plan to keep voters and workers safe during the June 23 election.