Archived News
Defendants in jail death suit respond to charges
Wednesday, April 22, 2020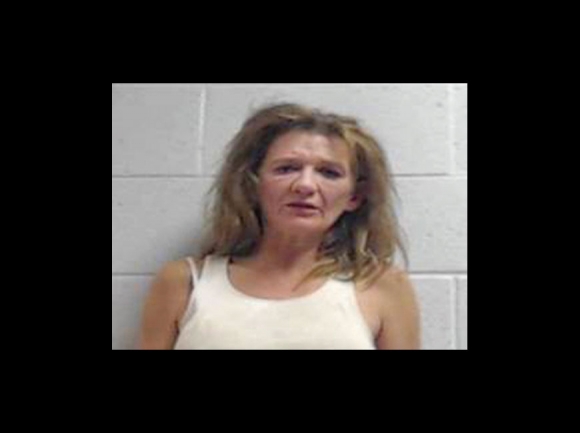 Melissa Rice
The defendants in a lawsuit filed in response to the death of Jackson County Detention Center inmate Melissa Rice have submitted their response to the complaint against them, denying several key facts contained in the original lawsuit and asking that the case be dismissed completely.
The background
Rice, 49, died on Jan. 18, 2019, after she was found hanging by a phone cord Jan. 16 in the detention center. According to public documents previously reported on in The Smoky Mountain News, she had been arrested earlier that day for trespassing at her ex-husband's home in Cashiers and faced 10 charges, including breaking and entering, simple assault, larceny of a motor vehicle, burning personal property and assault on a government official, among others.
The State Bureau of Investigation investigated Rice's death, and District Attorney Ashley Welch evaluated the resulting report. In July, Welch announced that her office would not press charges. The report showed no "culpable negligence or omissions" by law enforcement, or evidence proving that any officer "failed to perform a duty of his or her office," Welch wrote in a press release.
Rice's son Matthew Dillard, represented by Asheville attorney Thomas Ramer, filed a lawsuit Feb. 26 on behalf of Rice's estate. He claimed that the defendants' "negligent" acts and "malicious, willful and wanton disregard" for Rice's rights led to her death.
Twelve parties are named as defendants in the suit. Sheriff Chip Hall is named in his official capacity, and Western Surety Company is named as surety for the sheriff. Captain Patrick McCoy is named in both his individual and official capacities. Also named in both individual and official capacities are Detention Officers Kaitlyn Bradley, Kayla Elliott, Aniyah McMullen, Justin Nicholson and Emily Couvillon; Detention Sergeant Shondra Collini; Bailiff Deputy Mark Junaluska; Deputy Ridge Parris; and Patrol Lieutenant Stephen Watson.
Key to Dillard's argument is the contention that Rice was intoxicated and suicidal, in which case detention officers would have been required to check in on her four times per hour rather than the twice per hour rate state law requires for inmates not exhibiting such risk factors.
Dillard contended that when Parris responded to the call that resulted in Rice's arrest, he smelled alcohol on Rice's breath and that a witness said she appeared to be high on drugs. While sitting handcuffed in the back of Parris' patrol vehicle, Rice used a cigarette lighter and one dollar bill Parris had left on her person to set her clothes and the seat of the patrol car on fire, which the lawsuit termed an apparent attempt to commit suicide.
The suit contended that Rice was then taken to Harris Regional Hospital to receive treatment for her hand injury and apparent alcohol use. While at the hospital, the suit said, Rice received a self-harm assessment but responded "no" to questions such as "Do you have thoughts to harm or kill yourself?" Watson accompanied her to the hospital and knew about Rice's previous actions but did not inform medical staff about her behavior, leading to a determination that Rice was fit for confinement, Dillard alleged.
However, the suit said, during Rice's confinement multiple law enforcement personnel reported that Rice smelled of alcohol and appeared intoxicated or impaired, prompting them to consider her a risk to other inmates and to segregate her from them.
Rice's death marked the third suicide in five years to occur in the Jackson County Detention Center. Charles "Chuckie" Moose died on Nov. 21, 2014, and Steve Ross died on March 13, 2015, both by hanging. In Ross's case, gaps between visual checks were as large as 106 minutes, a far cry from the twice-hourly checks required by law. The SBI investigated Ross's death, though not Moose's. Welch declined to file charges.
The defendants' response
In a response to the complaint filed March 24, the defendants — represented by Charlotte attorney Patrick Flanagan — admitted that Parris smelled alcohol on Rice when he responded to the call. However, they denied most of the other allegations used to build the case as to why Rice should have qualified for more rigorous monitoring.
The response to Dillard's complaint denies that the witness said Rice appeared to be high on drugs, and it also denies detention center workers smelled alcohol on her, considered her a risk to other inmates and segregated her from them as a result.
In addition, while the response admits that Rice went to Harris for treatment of injuries to her hand, it denies sections of the complaint that state her apparent alcohol use was also part of the reason for her visit and that Watson went with her, knew she had previously attempted to commit suicide and failed to accurately report this behavior to medical staff. Regarding the self-harm assessment, defendants could not respond due to "lack of information or belief."
In the original suit, Dillard listed four causes of action — wrongful death, failure to adequately train and supervise employees, 14th amendment violations and violation of a state law that requires jailers who do wrong to prisoners to pay triple the damages to the injured person and be guilty of a Class 1 misdemeanor. The suit seeks trial by jury, a judgment greater than $1 million on three separate claims, an award of triple the damages to Rice and attorney's fees.
In their response, defendants ask that the case be dismissed with prejudice and that the plaintiff pay the defendants' attorney's fees, listing nine different defenses to the claims. These included governmental, qualified and public officials immunity; denial that defendants denied the plaintiff any constitutional or legal rights and denial that injuries resulted from acts, omissions, policies, customs, practices or procedures of the defendants.
If the court were to determine that any of the defendants caused the injuries due to negligence — which, again, is denied — "then it is alleged that the Plaintiff's decedent herself was negligent and grossly negligent and that such negligence or gross negligence was the proximate cause of Plaintiff's injuries or damages, if any," the defendants argued.
In a separate response filed by Western Surety Company on April 8, the company asks that the complaint against it be dismissed, that the plaintiffs recover nothing, that costs of the action be assessed to someone other than Western Surety and that Western Surety be awarded its attorney's fees.