Archived News
Southwestern Community College to host virtual job fair
Wednesday, April 15, 2020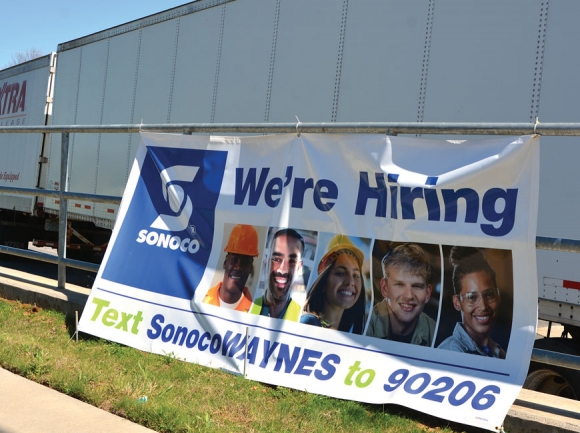 Southwestern Community College Director of Career Services Michael Despeaux has been holding bricks-and-mortar job fairs for almost 20 years, but on Friday, April 24, he'll hold his very first "virtual job fair" to connect employers and job seekers online.
"As of now, I've sent out invitations to the virtual job fair to well over 7,000 employers and 400 who regularly or actively recruit through SCC," Despeaux said on April 10.
Thus far, he's had close to a dozen employers respond, not only from Jackson County but also regional businesses and non-local businesses that have a local footprint. Those include well-known names like Drake Software, the North Carolina Department of Transportation and Terminix pest control services.
Despeaux said he's been targeting essential businesses that are in a position to hire, but he's also targeting businesses that will need employees quickly once business returns to normal in the coming weeks or months.
Many of those employers rely on students from Western Carolina University, but since large numbers of WCU students are from major metropolitan areas like Charlotte and Atlanta, they're no longer here, looking for part-time or summer jobs like they normally would be.
"Our local labor force will be more critical than ever," Despeaux said.
The virtual job fair will give employers an opportunity to make presentations on available jobs and how to apply for them, and may become a weekly event, according to Despeaux.
Applicants should visit www.southwesterncc.edu/job-board to register for the virtual job fair.
Employers looking to participate should contact Michael Despeaux, Southwestern Community College director of career services by emailing This email address is being protected from spambots. You need JavaScript enabled to view it..