Archived News
Corbin cruises in Senate race
Wednesday, March 04, 2020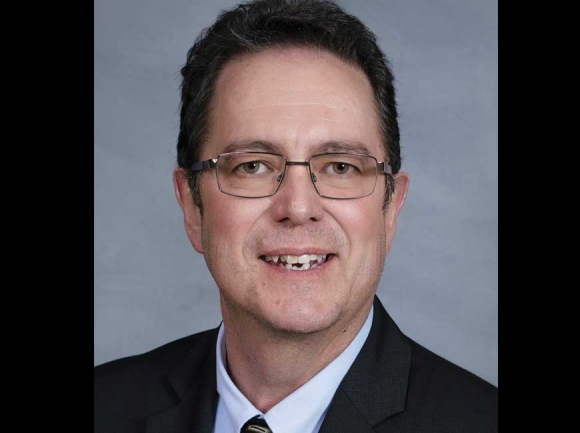 Kevin Corbin.
Republican voters in seven western counties have again decided that a candidate from Franklin, in Macon County, should be their voice in the N.C. Senate.
"I appreciate the vote of confidence," said Rep. Kevin Corbin. "I've worked very hard in the House for my district. What I tried to do is convince people that I'd do the same for the larger Senate district, and I will. People gave me that vote of confidence, and I plan to follow through."
Corbin first announced his intention to seek the seat during an event at the Macon County Republican Party headquarters in Franklin — the same event where longtime senator and former Macon County Commissioner Jim Davis announced he would return to private life after two decades of public service.
Davis later returned to campaigning when Congressman Mark Meadows, R-Asheville, announced this past December that he wouldn't seek reelection to his seat.
The 50th Senate District contains the seven westernmost counties in North Carolina — Cherokee, Clay, Graham, Haywood, Jackson, Macon and Swain. With 57 percent of precincts reporting, Corbin had more than 79 percent of the vote.
Corbin will face Canton Democrat Alan Jones in November, and has a solid plan to convince voters to send him to Raleigh.
"I think I can point to my effectiveness in the House," Corbin said. "Even my freshman year, we got a lot done for the district and we'll do the same in the Senate. My number one goal is good constituent service, so when people have problems with the DOT or Department of Revenue, I keep up with those. We have about a 95 percent success rate at solving problems people have. That's what I plan to run on and I don't plan to change that work ethic."
Corbin's opponent, Sarah Conway, trailed him by more than 10,000 votes but ran a good race, said Corbin.
"She's a fine person, very smart, lots of good ideas, and we wound up at the same precinct in Maggie Valley today," Corbin said. "She said win, lose or draw, we should have lunch and talk over some ideas and we plan to do that. I think she has a future in the Republican Party and I will encourage her to stay involved."
GOP NC SENATE DISTRICT 50
Sarah Conway:4,294
Kevin Corbin:16,191
(62 of 91 precincts)