Archived News
Tribal Council OKs donation to Jackson Schools
Wednesday, February 12, 2020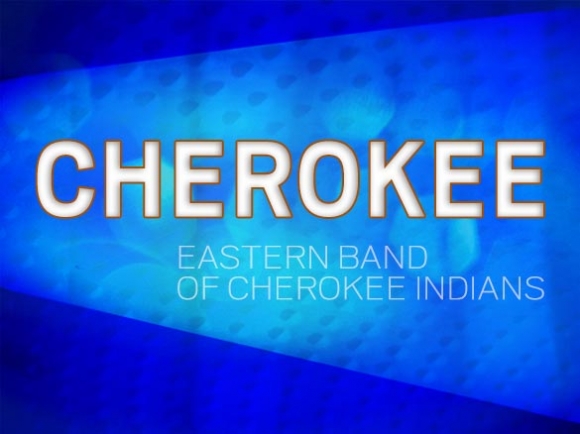 Tribal Council approved an $89,745 donation to Jackson County Schools during its Budget Council meeting Tuesday, Feb. 4, money that will pay for desks, chairs and smart blackboards system classrooms.
"We value our partnership with Chief Sneed and the Tribal Council," said Superintendent Dr. Kim Elliott. "All parties are interested in seeing our students achieve and grow personally and academically. I sincerely appreciate the open communication and the genuine care for all students."
Smokey Mountain Elementary School Principal Mike Treadway and Smoky Mountain High School Principal Evelyn Graning have been in ongoing conversations with Painttown Representative Tommye Saunooke and Yellowhill Representative Tom Wahnetah about how to help students at those schools — in 2018-2019, Jackson County Schools enrolled 231 tribal members. The resolution, submitted by Saunooke and Wahnetah, was the outcome of those conversations.
The one-time donation includes $55,000 for 25 ActivPanel Nickel units, a product that is described on the company's website as an "all-in-one, reliable solution for schools looking to replace outdated whiteboard systems with an easy-to-use and highly capable interactive display." The school system already has 40 units of an older model of the panels in place, as well as three of the new version with another 26 scheduled to arrive this month.
In addition, the donation will provide $35,000 to buy 49 student work tables and 126 chairs to upgrade seven middle school classrooms at SMES. The resolution states that the purchase will "allow for better interaction and collaboration between students, staff and materials."
The vote to approve the donation was divided, with Vice Chairman David Wolfe, Big Cove Representative Richard French, Wolfetown Representative Chelsea Saunooke and Wolfetown Representative Bo Crowe opposed to its passage. Big Cove Representative Perry Shell was absent, and the remaining seven council members voted in favor.
However, even the council members who ultimately opposed the resolution said they felt the expenditure was valid. They just wanted to see council pass some guidelines governing donations to outside school systems before appropriating the money. They favored tabling the resolution for a work session rather than passing it that same day.
"There are a lot of grant funding opportunities that could be sought after as well," said Chelsea Saunooke. "One of the things I'd like to see are policies put in place. What did this school system seek after before coming for something like this? It's our due diligence to be fiscally responsible."
Having a policy in place would allow Tribal Council to ensure that it treats the various school systems where enrolled children attend fairly and equally, French added.
"We can't pick and choose what schools we're going to help," said French. "If we're going to help them, we need to help them all."
Council members pointed out that the tribe has been putting forward a substantial amount of money lately to help out non-tribal school systems, including $186,000 to extend the water line at Smokey Mountain Elementary School and $100,000 for improvements to the stadium at Robbinsville High School.
"It seems like we're funding the operations out there in my mind," Wolfe said of the SMES expenditure. "If they couldn't fund the water system, I don't know how they'd keep the doors open."
Supporters of the resolution agreed that Tribal Council should develop a written policy before approving any additional similar requests but felt that this purchase was important enough to fund now.
"I don't care where you go to school," said Tommye Saunooke. "If you're enrolled, you have that right. The parent makes that choice to send that child wherever they want to. They went into real detail — if you'd look at it you can see — and they didn't ask for any more than they needed, so I'm going to stick with moving to pass."
"I too agree that we do need policy on this, but these children need these panels now," Wahnetah added. "We don't need to do a work session to wait on this. These kids are in school right now, today, needing these panels and these chairs to sit on, and work on. These desks. They can't wait for us to debate policy over their education."
The resolution passed with seven council members in favor and four opposed for a weighted vote of 38-55. It requires a signature from Principal Chief Richard Sneed to become effective.
If ratified, the money will come from the tribe's general fund. The school system expects to receive the panels within a month of ordering and to have them all installed by the time the new school year begins in August.