Archived Arts & Entertainment
This must be the place: If I ever loved once, you know I never loved right by you
Tuesday, February 11, 2020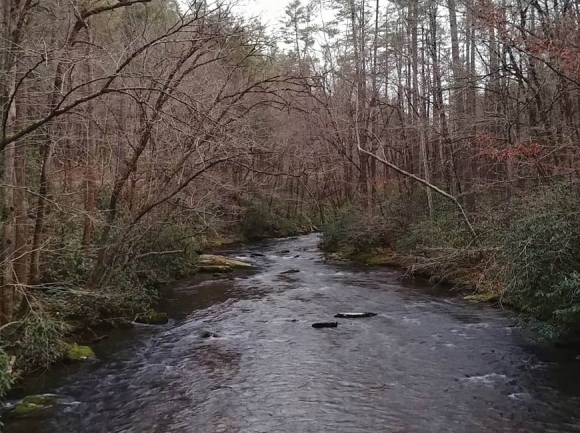 It had been several years since we'd sat down over a drink and chatted. An old friend and former lover, she reached out randomly on a recent rainy day.
"I'm having a shitty day. Let's meet for a beer?" the out-of-the-blue text stated. Sure, I figured, always up for hearty conversation with good, genuine folk.
Situated in a corner of the local brewery taproom, the raindrops were heavy outside the windows. Her bright smile and positive persona were still intact, so was the sheer determination to find stability in her existence, personally and professionally.
Since I had last saw her, the newborn she brought into this world is now a toddler and is co-parenting smoothly with her ex. All involved are happy and healthy, as is her new small business, of which she's thriving well enough to open up another location. But, the "meet for a beer" came from a tumultuous breakup, which left a bad taste in her mouth in regards to love.
"Why is everything in my life going well, but I can't seem to find love and happiness?" she muttered, slowly gazing out the window to the passerby traffic on Main Street.
I concurred. Things had been going in the right direction on my end, too (knock on wood). But, why was companionship and partnership amid the cosmos constantly just out of grasp? Like two ships passing in the night, timing has never been in my favor when it comes to femme fatales and taking the plunge into something more bountiful than initial encounters and fleeting flings.
But, I stood by my old adage, "We all have our own victories in our own time." Whether it be love, life or career, comparing yourselves to others never ends well. You usually find yourself tearing down your emotional and physical state in an effort to "keep up with Joneses." Aside from that, if something is too good to be true (especially if plastered all over social media), then it probably is.
Deep into the conversation, I reminded her that all that matters in life is "love, compassion and creative fulfillment." Everything else? Just details. It's not being starry-eyed — it's the truth. Be able to give and receive love. Show compassion toward humanity, whether it be friend or stranger alike. And seek creative fulfillment, for a true and honest (and passionate) purpose in life is a life well-lived. Simply put, go with the flow and see where life takes you.
And as we ordered another round and dove into other topics within our lives, it dawned on me that Valentine's Day was quickly coming up on the calendar. With all this talk about "love lost, love found, love lost again," I started reminiscing about that feeling that causes such ache and intensity in that beating muscle in your chest.
It had been a long, long time since I could remember (let alone visually picture) a real deal V-Day celebration and what it meant to sincerely and unapologetically be in love with a face that I wished to emerge into (and end) the day with.
Along my journey through life, there's been three V-Days that really stuck out. One in high school, college and post-college. Each with a girl that I figured I'd someday call my wife. Head held high, I was optimistic. And though each faltered and disappeared into the unknown night, I still remain optimistic — I mean, what else can you be when it comes to seizing that carp(e) everyone talks about?
Senior year with my high school sweetheart. Adirondack Mountains of Upstate New York. Nice steak dinner and a movie for the two of us in Lake Placid. Strolling the downtown strip, looking into shop windows at things we might be able to afford one day. Thoughts of our impending freshman year at college, miles apart and yet eager to see what the next chapter held.
Sophomore year at Quinnipiac University. I'd met my girlfriend a week before V-Day at a dorm room keg party for my birthday. Immediately smitten with her, I asked her out for V-Day. She wore a little black dress, myself in a tweed sport coat that was once my father's. Dinner at a nice restaurant on the Long Island Sound. We were 20 years old, but didn't get asked for ID when ordering drinks. Laughter and salutes to a love found amid young adulthood chaos.
Post-college and back up in the Adirondacks. A few months into this relationship, she and I went for an extremely fancy candlelit meal at a mountain lodge. I had just enough money from freelance articles to cover the bill. Her mother called ahead and bought us a bottle of wine — Oregon pinot noir, my favorite. We were happy, and I'd hoped to propose to her by that time the following year.
So, from this point forward, how about we view V-Day as love not only for (significant) others, but also for ourselves, too, eh? Self-love. Appreciation for having the will and drive to get up every day and give our best to our hopes and dreams. I think we all could use a little more of that in this day and age. Onward.
Life is beautiful, grasp for it, y'all.
Hot picks
1 The "Affrilachian Artist Travelling Studio" exhibit will feature a talk by Marie T. Cochran from 11 a.m. to noon Saturday, Feb. 15, at the Haywood County Arts Council in Waynesville.
2 Country music singer-songwriter Ashley Campbell will perform at 7:30 p.m. Friday, Feb. 21, at the Smoky Mountain Center for the Performing Arts in Franklin.
3 The annual "Outhouse Races" will return to the slopes from 3 to 4 p.m. Saturday, Feb. 15, at Sapphire Valley Resort.
4 A production of Rajiv Joseph's "Gruesome Playground Injuries" will hit the stage at 7:30 p.m. Feb. 14-15 at the Haywood Arts Regional Theatre in Waynesville.
5 A musical production of "Let The Good Times Roll" will be performed at 6:30 p.m. Feb. 13-15 at the Smoky Mountain Center for the Performing Arts in Franklin.