Archived News
Cherokee retail project moves forward
Wednesday, January 22, 2020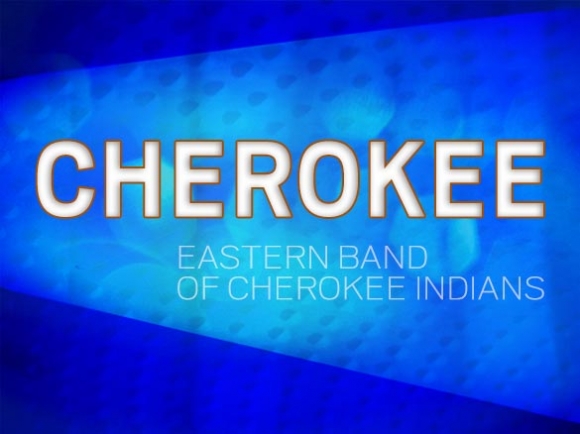 A new retail complex featuring a mix of local and national chains is expected to break ground in Cherokee this year, with Tribal Council voting this month to approve an additional $2 million for the project in return for a 5 percent equity stake.
Tribal Council initially authorized the project in May 2018, passing a resolution that pledged a total of $12 million in contributions — $9 million for a parking garage and $3 million for pre-development expenses to be incurred in the pre-development period extending through Jan. 31, 2020. Connecticut-based Experientia Development Partners is funding and executing the remainder of the $58 million project.
"Due to several delays that are beyond Experientia's control, including a delay in the availability of the development site, a delay in the approval of the ground lease, resolution of the Tribal ABC tax issue and the schedule for obtaining financial commitments from commercial lenders, Experientia is facing a minimum six-month gap in pre-development funding," reads the resolution Council passed Jan. 9.
The pre-development period would extend beyond Jan. 31, and it would require more than $3 million — the company had spent $2.4 million thus far. Without an extension on the initial Jan. 31 deadline, the project would die altogether.
The bridge funding would cover expenses related to conceptual design and architecture, engineering, a tenant broker retainer fee, success fees for delivering leases, legal and advisory fees, and some smaller costs related to schematic design, marketing, printing and software.
Multiple factors have contributed to the delay, Experientia CEO Matt Armstrong told Council, but the primary obstacle was the unprecedented difficulty of getting final approval for a ground lease between Experientia and the tribe. Without a final ground lease in place, Armstrong said, the company hasn't been able to turn informal commitments from potential tenants into binding leases.
"I do think there is light at the end of the tunnel," he said. "We've all worked very, very hard on this project, including everybody in this room, and I would hate to see this project go away because of a silly thing like a ground lease."
Attorney General Mike McConnell told Council that the lease is "99.5 percent finished." It still requires approval from the Bureau of Indian Affairs to become final, but tenant leases can be signed before that approval is delivered. The ground lease will carry an initial term of 25 years with an extended term of 25 years following BIA approval, Armstrong said.
In return for the additional $2 million, Armstrong said, Experientia would offer the tribe a 5 percent equity stake in the project, which would yield an estimated return on investment of 164 percent. The company expects to break ground on the project by Sept. 1 and open the retail complex in March 2022.
Even at this early stage, the company has prospective tenants for about 40 percent of the space, many of them well-known names in the local area. Experientia has "commitments and active discussions" with 19 different companies slated to occupy a total of 57,000 square feet, Armstrong said. They include 3,800 square feet for Haywood Smokehouse, 8,000 for Nantahala Brewing Company, 850 for Jack the Dipper and 2,000 for South of Philly. Other prospective tenants include Tennessee Shine, Spice & Tea Exchange, Sharper Image and U.S. Polo.
"When we sign this ground lease, we've got a couple of leases in here that we will literally sign immediately," said Armstrong. "We've got several leases that are under final negotiation, and we've got several confirmed, binding LOIs that will allow us to get to the leasing phase."
Right now, most of the commitments are from dining outlets, and that's by design. Dining drives traffic, Armstrong said — more shopping-oriented tenants will come once food-oriented tenants are established. Because the retail complex will be built on casino property, restaurants will be able to serve alcohol.
"In the next round you'll see a lot more of those nationally known tenants," said Armstrong. "They want to know that there's activity in action here first."
However, Principal Chief Richard Sneed told Council when the project was initially approved in 2018, calling the project a "retail complex" is a bit of a misnomer.
"It's not a shopping mall," he said during the May 2018 Budget Council meeting. "The retail piece, that's part of it, but it's just a small part of it. The dining and entertainment is 70 percent of the makeup."
Councilmembers were understanding of the delay and supportive of the project, voicing the importance of having more shopping and dining options around the casino, especially with a new convention center and hotel tower slated to open midyear in 2021.
"This is more of a benefit for the convention center than it is the casino, because we're going to have a lot of people there," said Yellowhill Representative Tom Wahnetah. "They're going to have to have something to do, somewhere to eat. We've already invested so much on this we can't stop now. We need to move ahead to ensure future generations income coming in."
Painttown Representative Tommye Saunooke, meanwhile, told Armstrong that she couldn't help but be nervous about the possibility that the endeavor might fail.
"Hopefully you can bring in these people, and if you don't then we've lost two more million dollars you see," she said. "That's what my concern is. I don't want to lose any more, but I do want to see you be successful too."
The resolution ultimately passed with three no votes from Big Cove Representative Richard French, Wolfetown Representative Chelsea Saunooke and Birdtown Representative Albert Rose. The Tribal Operations Program is preparing it to present to Sneed for ratification.