Archived Opinion
Coffee grounds for breakfast no more
Wednesday, January 08, 2020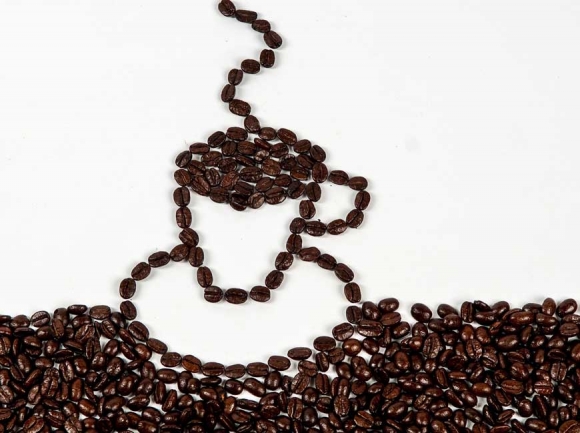 I'm not that big on New Year's resolutions, but one thing I do want to do in 2020 is practice greater self-care. For example, I've always been a $16 coffee maker kind of guy — which is about the same amount of money that my 18-year-old daughter spends on two trips to Starbuck — but I've grown tired of the self-abuse that inevitably follows.
For one thing, if I make more than half a pot of coffee, no matter what precautions I take, I invariably wind up with so many coffee grounds in the bottom of the pot that it resembles a layer of sediment suitable for planting tomatoes. Invariably, when I pour a cup of coffee, I end up chewing on these grounds, or picking them out of my teeth.
The manufacturer of the $16 coffee maker makes extravagant promises right there on the box, but don't you believe them! We are told that we can remove the carafe from the maker while the coffee is brewing to fill our cups and the coffee maker will automatically "pause" until we put the carafe back in place, which sounds great in theory. We're an instant gratification culture. We want our coffee when we want it, which is right now, not in 15 more minutes when the coffee maker finally coughs and wheezes its way into the station like a sick train.
In theory, this shouldn't be a problem, since the coffee maker is allegedly designed to deliver on its promise. In practice, when I remove the carafe to take advantage of this incredible technology, the coffee continues to blast out of the coffee maker like water out of a firehose, covering our countertop, cabinet doors, and kitchen floor with a nice glaze of dark roast Kenyan coffee. If it weren't for the coffee grounds providing some traction, I might slip and break my neck trying to get the carafe back in its place in time to salvage one more Dixie cup of coffee.
When I open the coffee maker to clean it, the poor little paper filter looks like a miniature beach umbrella destroyed by a category five hurricane, crumpled, ripped, overwhelmed by a soggy swarm of the coffee grounds that did not find their way into the pot. The debris from the storm, having breached the pitiful barrier of the filter, is everywhere. There is not a nook or a cranny anywhere in the coffee maker that is not coated in coffee grounds. It takes about an hour to clean it.
For years, I've looked longingly at those fancy, glittering, high tech coffee makers with German names and their endless list of features. These coffee makers do everything but your taxes. But they also cost about the same as a decent used car. In fact, I've sold cars for less than I would have to pay for one of these magnificent machines.
Another factor is that my spouse, my love, my wonderful life partner, is even more frugal than I. The very idea of paying a small fortune for a coffee maker is anathema to her, just completely ridiculous.
"It's coffee," she says. "You can get a coffee maker at Walmart for $16. For what you'd spend on one of those fancy ones, you could get 20 of those cheaper ones. Thirty. Enough to last a lifetime."
Which is kind of what we've been doing. Until a few weeks ago, that is, when she was in bed one fine morning enjoying an episode of Golden Girls while feasting on a delicious English muffin with a side of scrambled eggs. When she finally took a sip of coffee, she paused and puckered, as if she suddenly discovered she had a mouthful of bees.
"Ew!" she said. "How did all the grounds get into the coffee?"
"Because we hate ourselves," I said. "Because we are a $16 coffee maker family."
"Not anymore," she said.
A few hours later, we ordered one of those expensive ones, a pot that will grind your coffee, brew it, keep it warm all day if you wish. The kind of coffee maker you can program to do just about anything, possibly even your taxes. The kind of coffee maker that would never ever allow a single coffee ground into your coffee, not on its life. The kind that would never spill a drop when you interrupt its brewing cycle to pour a cup, not that you would need to since it will brew a full pot in about a minute.
Friends, this is the kind of coffee maker you buff and shine and bequeath to your children after you're gone, whereas the lifespan of a $16 coffee maker falls somewhere between that of a housefly and a hamster.
I'm going to enjoy my extravagant new coffee maker with no apology. Because it's 2020, and because, doggone it, I'm worth it. Auf Wiedersehen!
(Chris Cox is a writer and teacher. This email address is being protected from spambots. You need JavaScript enabled to view it.)