Archived News
Housing project moving ahead in Sylva
Wednesday, November 13, 2019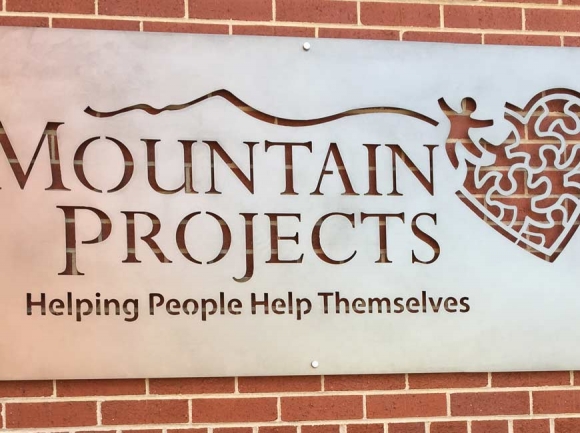 Five working families in Jackson County will have the chance to move into brand new homes once a project currently underway by Mountain Projects reaches its conclusion.
The nonprofit hopes to close soon on a 1.2-acre lot located at the end of Second Avenue in Sylva, where it plans to build five houses through a grant from the U.S. Department of Agriculture. The program will be open to families making 80 to 100 percent of the area median income, and participants will be required to put "sweat equity" into the project by completing 65 percent of the labor involved in home construction. Families accepted to the program will work together to build all five homes with the help of a construction supervisor.
After construction, the homes will fall under a traditional mortgage, though with an interest rate below market rate and no down payment required.
"When they walk into these homes, they will have instant equity," Mountain Projects Executive Director Patsy Davis told the Jackson County Commissioners Oct. 15.
Davis addressed commissioners as part of a request that the county contribute $30,000 toward the home-building effort. The USDA will fund a maximum cost of only $45,000 per lot, but the property that Mountain Projects currently has under contract clocks in at $51,000 per lot, creating a cumulative deficit of $30,000. Without additional funding to close that gap, the project would not be able to happen. However, commissioners were favorable to the request and voted unanimously to allocate the $30,000.
As a result, the USDA gave its approval for the plan, and Mountain Projects is now moving forward with the next step — selecting qualified applicants to participate. Construction will begin once the nonprofit has at least four such applicants, with the end date dependent upon a variety of factors, including weather.
To qualify for the program, applicants must be unable to obtain a loan from other resources on terms that they can be "reasonably expected to meet"; agree to occupy the property as a primary residence; have the legal capacity to take on a loan; meet citizenship or eligible noncitizen requirements; and not be suspended or debarred from participating in federal programs. Applicants must also meet income limits of $44,900 for a family of one to four and $59,250 for a family of five to eight.
"I like to think of this program as preserving the American dream, and it's preserving the American dream for working folks in this county," Davis told commissioners.
This initial project is limited to five homes, but Davis hopes that the development proves to be only the first of many similar efforts in Jackson County.
"I hope when we get these five done we can find suitable property and keep building," she said.
For more information about applying to the program, contact Heather Boyd at 828.450.3747.