Archived News
Animal shelter estimates within budget
Wednesday, November 06, 2019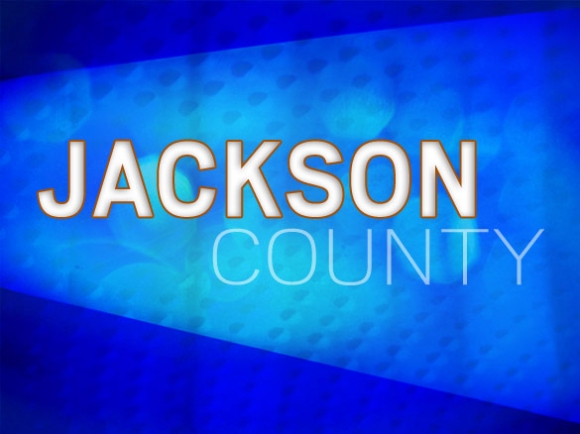 It could cost less than originally anticipated to build a new 10,000-square-foot animal shelter facility in Jackson County, according to the most recent architectural estimates.
"Right now we're coming in around $3.1, $3.2 (million), and our original budget was looking around $3.6," County Manager Don Adams told commissioners during an Oct. 29 meeting. "The actual estimated cost for the building itself falls within the placeholder number we saw going back to January."
The animal shelter will be built as part of a larger effort to overhaul the 19-acre property currently home to the Jackson County Green Energy Park. The artisan facilities currently on site, which provide workspace for glass blowers and blacksmiths using energy partially supplied by methane emitted from the defunct landfill on site, will remain. However, a walking trail and dog park will also be constructed, as well as an innovation center and maker's space to be run by Western Carolina University.
And, the site will become home to a long-awaited animal shelter facility to replace the dilapidated building currently in use along Airport Road in Cullowhee.
An initial master plan presented in January put the total cost of the project at $12 million, with a placeholder number of $3 million plugged in for the animal shelter. Updated estimates delivered in April gave the total project cost as $3.6 million — $4.3 million, including 20 percent contingency — with $3 million still standing as a placeholder number for construction cost.
But the newest estimates from the architectural firm McMillan Pazden Smith put the cost of construction and site work at $2.7 million, with a total project cost of $3.3 million, or $3.5 million including contingency. The figure includes $312,700 for fixtures, furnishings and equipment. Inflationary costs are included as well, said Adams.
Current plans call for a prefabricated metal building with a pitched roof. At its zenith, the structure will be 21 feet and 10 inches high, with an eave height of 10 feet. The main entrance will be located on the northeast corner, with doors along both the north and east faces of the building. This lobby area would directly face the circular drive planned for the main campus, pointing toward the top of the property away from the road.
"This is not an exorbitant building," said Adams. "It's a prefab metal building. We can put on add-ons to make it better. It just depends on budgeting."
Commissioners will have that discussion during a work session planned for 1 p.m. Tuesday, Nov. 12. Adams has been updating the board on the project at nearly every meeting this fall and reminding members of the timeline for making final decision on its scope and budget.
"I'm trying to give this board information as we go through these meetings so you don't feel like you're being asked to make a multi-million-dollar decision based upon one meeting," he said during an update at the Oct. 15 meeting.
Adams' goal is to put the project out to bid in the spring, awarding the contract sometime in early summer. From there, the animal shelter will take about one year to build. But for that to happen, Adams needs commissioners to make some final decisions on the project's direction this month. The board is expected to take a vote at its next regular meeting, scheduled for 3 p.m. Monday, Nov. 25.
Before construction can begin, the staffed recycling center currently located at the top of the Green Energy Park property must be moved elsewhere. The SRC attracts a substantial amount of vehicular traffic, which the county wants to remove from the site before embarking on its effort to create a pedestrian-friendly campus on the hill.
Original plans called for a new SRC site at the bottom of the property, but that would have required construction of a $500,000 retaining wall. The county is currently under contract for a $325,000 land purchase along Haywood Road, intending to move the SRC there instead. However, Dillsboro's town board has come out in strong opposition to the location, and all four commissioners that The Smoky Mountain News was able to reach for comment said they would be in favor of an alternate location, should a suitable one be found. The county's due diligence period extends through Nov. 20, and it has already paid $3,250 in earnest money.
"As we've talked about this information that's been trickling in, we've been able to glean some thoughts and be able to prepare our thoughts about questions we may have as we get to November to really hone in on this in depth to make some final, hard, fast decisions," Chairman Brian McMahan said as Adams concluded his Oct. 29 presentation. "This is stuff for us to take and make sure we review in depth so we are fully comfortable when it's time to make the decisions."