Archived Opinion
What living well means to me
Wednesday, September 25, 2019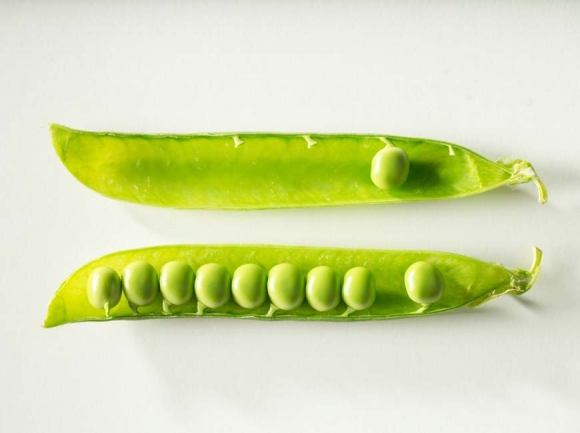 Photo by Lovefood Art from Pexels
This is our annual Living Well issue where we offer suggestions and advice on topics related to fitness, nutrition and wellness. It's always fun to brainstorm ideas and decide what content will benefit our readers or what's the hot thing right now for consumers. Is it an eating program like the Keto diet? Is it an exercise craze like Crossfit? Or, perhaps it's a product like CBD.
Humans are in constant search for anything that makes us feel better, younger and healthier. From the Egyptians using fenugreek oil to slow aging to Juan Ponce de Leon searching for the fountain of youth to lobotomies treating depression, living happier, longer lives has been a quest for the ages.
I turn 40 years old in less than a month, and I'm feeling it. Physically, I'm in good shape, but mentally, I worry I haven't achieved enough, done enough, explored enough to be the age that I am. Of course, sometimes people like me are hard to satiate and it's challenging to ever feel like it's "enough."
While working on this edition, I've considered what living well means. Yes, a combination of nutrition and fitness obviously improves a person's condition, but truly living a good life is more than that. In my opinion, fully living well means thriving in a state of gratitude instead of a place of judgment, skepticism or cynicism.
Sounds obvious, right?
But, it's not. How many folks do you know who frown more than smile? Who complain more than compliment? Who moan more than laugh? In a fallen world, it's easier to slip into negativity than find the light.
Gratitude is a challenging concept to embrace. It's simple to say, "I feel grateful for all that I have," but saying it doesn't mean doing it.
The death of my mom and getting a divorce, all before the age of 40, helped me understand gratitude and do a better job of sitting with the emotion. Now that my little boys are with their dad part of the time, I fully appreciate every second I have with them. Whereas before, I think I took time with them for granted. I'm also working hard to enjoy my adult time, which has been hard for me. Moms often feel selfish if we're having our own fun or exploring life without our kids in tow.
Over the past couple of years, my boys have become interested in pop music. Before that, I was living in a bubble of Indie/Americana/folk music and had no clue which songs were topping the current charts. But since listening to today's hits, I've developed a few favorite musicians.
One of those is Taylor Swift.
Taylor has a lot of critics. People say she needs to stick to one genre, either country or pop, but I like her versatility. Haters love to bash her on social media. Meanwhile, she's paying for fans to attend college. Some say her political views are wishy-washy, but for the most part, she's just trying to walk the line between open-mindedness and not abandoning her fan base. Whatever is said, there's no denying the girl is talented.
A song from her new album is called You Need to Calm Down. I was driving by myself recently and actually listened to the lyrics as opposed to merely singing along with the chorus.
The lyrics are a blatant message to people who bully behind the shield of the internet as well as those who shame others with picket signs. It's a song about tolerance and leaving people alone to be who they are.
The video has received backlash due to some overt stereotypes, but nonetheless a few of the lines resonate with me.
Here's a snippet from the song:
You are somebody that I don't know
But you're takin' shots at me like it's Patrón
And I'm just like, damn, it's 7 a.m.
Say it in the street, that's a knock-out
But you say it in a Tweet, that's a cop-out
And I'm just like, "Hey, are you okay?"
And I ain't trying to mess with your self-expression
But I've learned a lesson that stressin' and obsessin' 'bout somebody else is no fun
And snakes and stones never broke my bones
So oh-oh, oh-oh, oh-oh, oh-oh, oh-oh
You need to calm down, you're being too loud.
The song goes on to explore other political and societal issues.
At the end of the day, living well is being grateful and showing love to others. As Taylor eludes, living well is only being loud when your voice carries change or positive influence.
I can try all kinds of workouts, eating programs, tinctures or supplements, but really, what makes me happy runs deeper than all of that. At almost 40, I realize more than ever that life is short and sacred. And when I'm old and gray, I want to look back, smile to myself, and know I spent a life well lived.
(Susanna is a writer, editor and sales professional for The Smoky Mountain News, Smoky Mountain Living and Mountain South Media. This email address is being protected from spambots. You need JavaScript enabled to view it.