Archived News
Millions and billions — Correction from last week's guest column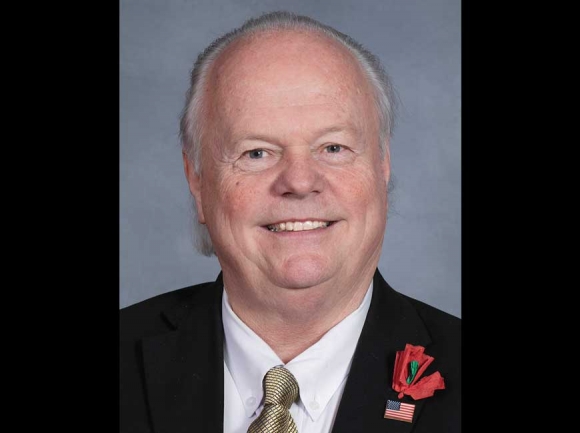 Rep. Joe Sam Queen.
By Joe Sam Queen • Guest writer
When it comes to talking about millions and billions, getting tongue-tied or misquoted is a hazard of the state budget talks. The numbers are so big that most of us don't have a grasp of the phenomenal difference they make for real people's lives, in the economy of our state.
In my recent guest column I want to let you know I said, "There is $5 million over the next two years that we have already paid, but we are wasting away in this budget."
That number should have been $5 BILLION — a thousand times larger. Whether you're giving a stump speech or editing an op-ed, a billion or a million, "a lot" is what we mean, but the difference really matters. We are wasting $5 billion of our citizens' taxes, taxes that we have already paid. I want to correct my misstatement now.
To give a quick analysis of the impact, when our legislature wastes $5 billion of our taxes, taxes paid out of our pockets, that money leaves our communities and goes to the U.S. Treasury in Washington, never to be seen again.
The jobs follow the money. Every $100,000 represents a primary job lost, and when one job follows the money we also lose a secondary job, and the secondary economic impact follows as well. So, you lose your $5 billion in taxes and a secondary $5 billion in secondary jobs and economic impact.
The real loss is $10 billion for our state's economy! That is the consequence of denying Medicaid expansion. $10 billion lost. That's $10 million, 1,000 times over.
Or, we could accept our citizens' $5 billion dollars of federal taxes paid, allowing it to return to North Carolina and serve our citizens here.
This $5 billion would provide healthcare for 500,000 of our neighbors, creating over 40,000 good North Carolina jobs in ALL of our communities. Plus, it would create an equal $5 billion in secondary employment and economic activity.
That's a positive $10 billion impact on our North Carolina economy if we expand Medicaid now. The spread is an astounding $20 BILLION for no, I repeat, NO NEW TAXES.
That, my friends, is a significant difference worth fighting for.
(Rep. Joe Sam Queen represents parts of Haywood and all of Jackson and Swain counties in the North Carolina General Assembly.)
Leave a comment
3

comments
I am regular reader, how are you everybody? This post
posted at this site is really fastidious.

Thursday, 10/07/2021

Awesome article.

Friday, 10/01/2021

I read this post completely about the comparison of latest and preceding technologies,
it's awesome article.

Saturday, 08/28/2021