Archived News
Survey results bode well for indoor pool in Jackson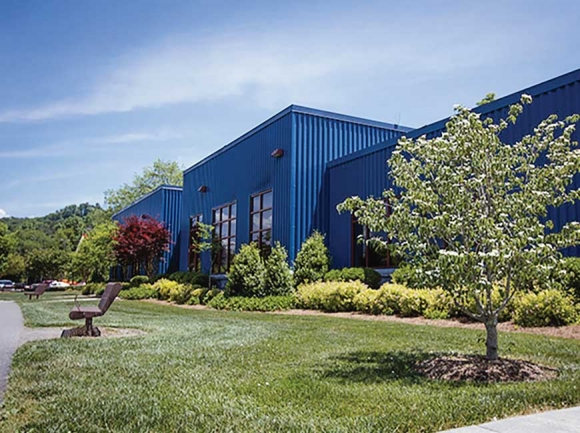 The Jackson County Recreation Complex in Cullowhee. www.rec.jacksonnc.org photo
A survey aimed at gauging support for an indoor swimming pool in Jackson County came down favorably for pool proponents, with 68 percent of respondents saying that they'd support such a project — even if it meant raising property taxes.
"There is an interest, and the interest has been expressed in years past by those who were advocates for the pool, advocates for recreation in general," said Jackson County Commission Chairman Brian McMahan. "That interest is still there, and it's not diminished any. So it reaffirms that. I think the ultimate test, the ultimate reaction is going to come through the ballot box."
Building a pool would cost millions, with a significant ongoing operational cost. For the project to be a go, voters would have to say yes to a referendum question asking them to allow the county to take out a bond in order to build the pool. Paying off the bond and supporting ongoing operational costs would require a property tax hike. But getting such a question to the ballot box bears a cost of its own, in the form of studies to determine how much money the county would need to build and maintain the facility and marketing to educate voters on what the referendum is about. So in March commissioners opted to conduct a survey — carried out in-house at little cost to the county — to feel out public opinion before committing to a referendum.
Most responses were submitted online through the SurveyMonkey form, but county staff also entered responses manually from paper surveys available at several locations in the county, including the Department on Aging, the recreation centers in Cashiers and Cullowhee, and the library.
In total, 1,709 people responded to the survey, with 93.7 percent of them saying they support building an indoor pool. A lower percentage — though still a majority, at 68.1 percent — said they would support a property tax increase to get a pool built. The vast majority of those respondents pay property taxes, with 82.3 percent saying that they currently own real property in Jackson County and 52.6 percent saying they own taxable property other than real property. Most respondents — 94.3 percent — were full-time Jackson County residents. Another 5.7 percent said they are part-time residents, and 15 people skipped the question.
Furthermore, 90.9 percent said they would use an indoor pool and 59.22 percent said they would travel 8 or more miles to use such a pool. While 49.3 percent of respondents reported a Sylva zip code, 36.8 percent said they believed Cullowhee to be the best location for an indoor pool, despite the fact that only 19.9 percent said they live in the Cullowhee zip code. Sylva came in second place on the proposed location question, at 35.1 percent.
Desired uses for the pool were diverse. Open swim, water fitness and lap swim were most popular, at 67.4 percent, 66.7 percent and 50.1 percent, respectively. Another 39.4 percent said they'd use the pool for therapy, 37.3 percent said pool parties, 32.2 percent said swim lessons, and in the rear came swim competitions, at 12.1 percent.
As far as pool features, swim lanes were most important to respondents, with 64.3 percent saying they wanted that feature. Another 55.4 percent asked for a kiddie play area, 51.3 percent wanted a therapy pool, 50.8 percent asked for walking ramps into the pool, 35.3 percent asked for party rooms and 28.1 percent wanted a diving board.
While it's possible that many of the people who were motivated to respond to the survey are the same people who would be most likely to use or support an indoor pool, the survey shows that there is substantial interest among community members in the indoor pool issue, said McMahan. The indoor pool question has a history of eliciting favorable responses from the community. In 2013, an update to the county's recreation master plan showed 86.4 percent of 638 survey respondents saying that establishing a centrally located indoor swimming pool was "important" or "very important."
A commissioners meeting held after press time Tuesday, July 16, included an agenda item to consider a contract with Asheville-based Clark Nexsen. Under the contract, Clark Nexsen would complete a master plan for a pool on the Cullowhee Recreation Center property, outline what features and square footage the pool might include and develop an estimated budget for building it.
"I anticipate a unanimous vote tomorrow," McMahan said July 15.
According to the proposed contract, the process should take three months to complete and cost the county $38,000 — the same cost Clark Nexsen proposed in 2018, the last time commissioners considered the pool question. After delaying a vote on the contract award multiple times, commissioners ultimately decided not to pursue a referendum question for the 2019 ballot, saying there wasn't enough time to consider all the issues involved or talk with possible partners in the endeavor.
This time, a ballot referendum is looking more likely.
July 1, 2020, is the absolute deadline to have the referendum question complete and submitted to the Board of Elections, said County Manager Don Adams, but in reality the question should be finalized before that. The county will need approval for the referendum from the Local Government Commission as well as plenty of time to present the issue to voters ahead of Election Day.
"If the board moves forward, my goal would be to have gone through the process and to have our schematic and our construction cost estimated and our operational cost estimate completed by April," said Adams.