Archived News
Sediment violation found at student housing development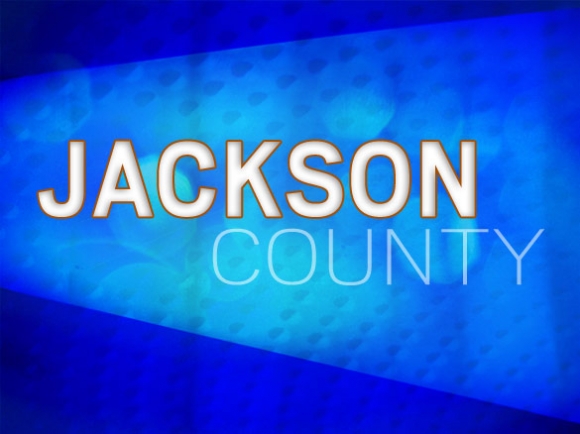 A development on Western Carolina University's Millennial Campus in Cullowhee has been cited by the state for violating North Carolina's Sediment Pollution Control Act and the terms of the project's construction stormwater permit.
The N.C. Division of Water Resources inspected the site — where Zimmer Development Company is building a 500-bed student-housing complex slated for completion in fall 2020 — June 11 and 12. The inspections revealed that land-disturbing activities related to the project had resulted in sediment deposits up to a foot deep in an unnamed tributary of Long Branch, a violation of state stream standards, according to letters sent to WCU and Zimmer on June 17 and 19.
The letters said that erosion control measures required in the approved plan had not been installed when inspectors visited the site, that sediment had entered Long Branch at numerous locations and that insufficient erosion control measures were in place. The developer had violated stream standard laws requiring the installation of sediment and erosion control devices sufficient to retain sediment during development, requiring developers to take "all reasonable measures" to protect property from damage by land-disturbing activities and requiring a buffer zone along waterways that is wide enough to confine visible siltation within 25 percent of the part of the buffer zone that is nearest to the land-disturbing activity. In addition, the letters said, the project did not meet requirements that it adhere to an erosion and sedimentation control plan — at the time of the inspection, the letters said, erosion control measures required in the approved plan had not been installed.
In response to the notices, Zimmer contracted with ClearWater Environmental Consultants, Inc., which sent a response to the Division of Water Resources dated June 28.
Clearwater visited the site on June 25 to evaluate the impacts, identifying and flagging areas of sediment deposition. Following the visit, erosion control measures including silt fencing, sediment basins and geotextile silt bags were installed to prevent further sedimentation impacts, the letter said.
"An open line of communication will be maintained with the Division of Energy, Mineral and Land Resources and DWR as work on the progress continues," Clearwater wrote.
Clearwater also told the state that existing sedimentation would be removed from impacted streams and wetlands by hand, using shovels and buckets. The work, expected to take one to two weeks, would begin upstream and progress downstream to the confluences with Long Branch, a distance of about 900 linear feet, the letter said. Removed sediment would be relocated upland to an area about 30 feet from the water. It would then be contained with a silt fence perimeter and seeded with annual rye grass, as well as a layer of straw mulch.
These measures would be implemented immediately following approval by the Division of Water Resources, the letter said. That approval came in a second letter dated July 3, which stated that the plan must be carried out within 30 days.
The Division of Water Resources stipulated that the work be supervised by a consultant experienced with sediment removal techniques and clarified that sediment must be removed from the confluence of each unnamed tributary and Long Branch, and that workers must assess sediment migration in Long Branch during the cleanup.
Sediment is one of the biggest water quality issues affecting the Tuckasegee River, which Long Branch flows into. When rain washes loose soil down into the river, it not only carries pieces of Jackson County for permanent deposit elsewhere, but it clouds the water and makes it less hospitable for the many animals that require clear streams to thrive. Among those animals are trout, which have proven a substantial tourism draw in recent years.
The Zimmer development is a public-private partnership between the company and the WCU Endowment Fund. The endowment fund owns the land, but Zimmer is paying to develop it, operating through a long-term ground lease good for 40 years, with an option to renew it for another 10. When completed, the result will be apartment-style student housing just across from campus on Killian Road.
"The university does not have a role in any revised plans, other than serving as a resource to Zimmer if requested," said Bill Studenc, chief communications officer for WCU. "Sedimentation and control plans and construction measures are the responsibility of Zimmer's consultants, designers and construction contractor, who have already begun mitigation expectations."
The sediment control issue is not expected to impact the project's expected completion date in fall 2020, said Studenc.
Adherence to the fall 2020 timeline is key, because in May 2020 WCU plans to demolish two aging residence halls, Scott and Walker, in order to construct new residence halls on the sites. The buildings sleep a combined 1,150 students, meaning their temporary loss will cause a decrease in housing inventory until the new residence halls are completed in fall 2022. However, a new 600-bed upper campus residence hall is expected to open this fall; that, combined with the Zimmer development's planned opening for the fall 2020 semester, would nearly offset the loss of beds from Scott and Walker.