Archived Outdoors
Prescribed burn proposed for Panthertown
Wednesday, April 17, 2019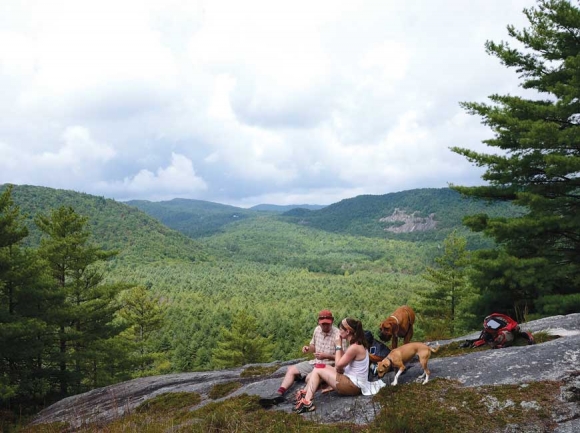 Panthertown Valley is a 6,300-acre backcountry recreation area in the Nantahala National Forest. File photo
Comments are wanted on a U.S. Forest Service proposal to burn 814 acres in Panthertown Valley, located in the Nantahala National Forest near Cashiers.
The proposed authorization would be in effect for one to three burning cycles, or up to 10 to 12 years. Treatment would be conducted between October 15 and April 15 of any given year, with roads, trails, water bodies and topographic features used to contain the fire and exposed soil treated post-burn to prevent erosion.
The burns would aim to reduce undesirable shade-tolerant species such as mountain laurel, red maple and white pine in areas prone to pine beetle infestation so desirable species can regenerate. A mosaic pattern mimicking natural fire behavior, improved wildlife habitat and reduced fuel accumulation are also intended effects.
In 2012 the Forest Service requested comments on adding these sections to the prescribed burn program, and based on comments decided to conduct a treatment at Big Green Mountain to allow the public to see the effects of prescribed fire over several growing seasons. Sufficient time has now passed and the Forest Service is putting out a last call for comments to make a final decision on the Blackrock and Little Green Mountain proposals of 2012.
Input from previous comments is already being considered. Comment with new information by April 25. Send comments to This email address is being protected from spambots. You need JavaScript enabled to view it.; by fax to 828.369.6592; or by mail to USDA Forest Service, 90 Sloan Road, Franklin, N.C., 28734. For more information about the project contact Steverson Moffat at 828.837.5152.