Archived News
Macon, Jackson funded for school health centers
Wednesday, April 17, 2019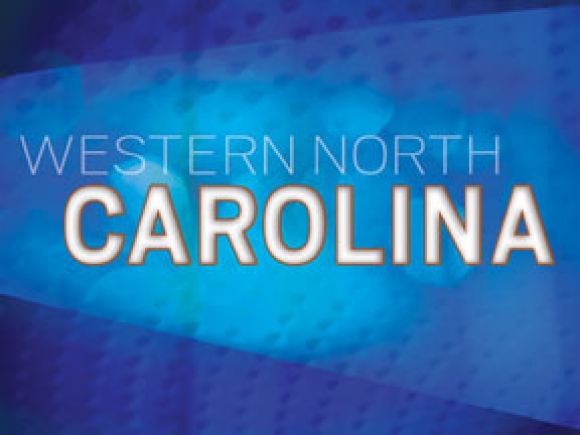 Macon County Schools will be setting up a school-based health center at South Macon Elementary School soon thanks to a $150,000 community health grant from the state Office of Rural Health.
Carmine Rocco, interim public health director for Macon County, said the health department has been working in conjunction with the school system to figure out a way to provide more health services for students. He said the one-year grant is a great start to providing earlier intervention for students.
"This community health grant will fund a school-based health center that will provide several different services — preventative care including immunizations, nutritional services to children and parents and behavioral health services," Rocco told commissioners last week.
He said the health center would be created through a partnership between the county, the school system, Appalachian Community Services and Western Carolina University. WCU will be on hand to evaluate the health center's successes and challenges through the first year.
"Young children can benefit from intervention earlier than waiting until they're in high school," Rocco said.
The grant process was very competitive and Macon County is one of 18 systems awarded the grant. The health center will be staffed with two full-time behavioral health specialists, a contracted position for a psychiatric nurse practitioner to help with medication management, and school nurses and nutritionists will be spending more time at the school as well.
"It's an intensive approach so we can track these children and have more success than trying to do a shotgun approach to hitting lots of different schools but not being able to follow and work intensively with these kids," Rocco said. "We're building on a reputation of being concerned about behavioral health and providing services where they're needed. Local is where the action takes place — local is where we make a difference."
Dr. Chris Baldwin, superintendent of Macon County Schools, said that suicide is currently the second leading cause of death in children 10 to 18 years old. With more incidents of violence, bullying and threats being made in the school system, he said it's more important than ever to get ahead of these issues.
"What we're seeing in our school system now — obviously we're all concerned about the events at Parkland and other schools across the nation, but in our our school system we're seeing needs, particularly in kindergarten through third grade, we've never experienced before and we're ill-equipped to handle," Baldwin said. "South Macon was chosen because it's the largest elementary school and it's close to Union Academy and we hope they can reap some of those benefits as well."
As for keeping it going, Rocco said he would continue to look for other funding sources, including a similar grant offered through the state Division of Public Health.
Commission Chairman Jim Tate thanked Rocco and Baldwin for going after the grant.
"It's a fantastic example of the county thinking outside the box on how we may solve some of the larger issues affecting us as a community," he said.
Jackson County Schools is also working toward having the school-based health centers. Beginning this month, in collaboration with Blue Ridge Health, the school system will open health centers at Fairview School and Smoky Mountain High School.
The sites will first start providing primary care medical services during school hours, three days per week, to all Fairview Elementary and Smoky Mountain High School students. Additional access to comprehensive primary care, including family medicine, pediatrics, counseling, psychiatry and nutrition, will be available at Blue Ridge Health-Jackson located at 293 Hospital Road in Sylva.
Blue Ridge Health's school health centers are practices that bring preventive and acute care, as well as health education and other services, to children and adolescents at schools. They are staffed by BRH pediatric and adolescent health specialists, including nurse practitioners, physician assistants, registered nurses, licensed clinical social workers (counselors), and a consulting medical director.
The health center staff will work closely with school nurses and key school support staff to identify and treat student health issues.
"The addition of a school-based health center represents our district's commitment to our students well-being," said Jackson County Schools Superintendent Dr. Kim Elliott. "We want to promote the utilization of preventive care services whenever possible and, nationwide, school-based health centers have been demonstrated to help prevent chronic absenteeism and provide access for families in a way that encourages regular utilization."
Jackson's funding for the health centers came from The Great Smokies Health Foundation ($5,000) and The Foundation for a Healthy Carolina ($25,000) and will be used to purchase medical and IT equipment, furniture and supplies.
The health center will charge for most services provided by medical providers and behavioral health counselors. All insurances are accepted. Those without insurance or with high-deductible plans can qualify for a sliding fee scale based on income and household size. No one is turned away for an inability to pay.
Studies show that the presence of a school-based health center is associated with improved educational status, including higher grade point averages and higher rates of high school completion.
"We opened our first school-based health center in Henderson County in 1996 and the program has grown significantly since then," said Tammy Greenwell, COO for Blue Ridge Health and President of the North Carolina School Based Health Alliance. "In our experience, the addition of on-site healthcare services in schools yields positive results for the well-being and academic success of students in the district. This has made the program a highly sought after solution across our region and nationwide."
Those wanting to schedule an appointment or seeking more information about the health center are encouraged to call 828.233.2280. Like all Blue Ridge Health practices in WNC, appointments are encouraged but walk-ins are welcome.