Archived News
Consolidation reversal likely in Jackson
Wednesday, March 13, 2019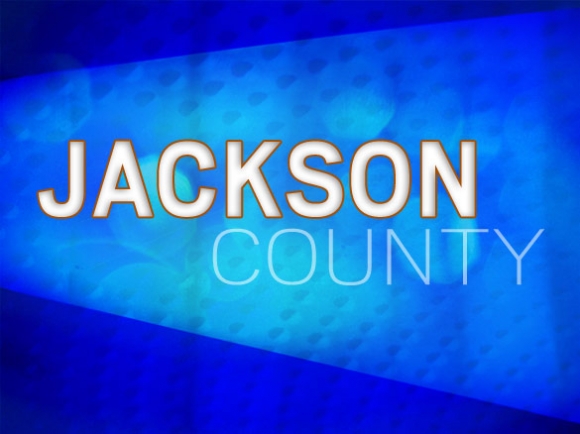 The Jackson County Board of Commissioners will likely hold yet another vote on potential changes to its health and human services departments during a meeting scheduled for 3 p.m. Tuesday, March 19, at the Jackson County Administration Building in Sylva.
A 2012 state law allows North Carolina counties to combine their health departments and one or more human services departments into a single consolidated department, and for the past two years Jackson County's leaders have been in a tug-of-war to determine whether that power should be exercised locally. Votes have consistently fallen along party lines, with Republican commissioners voting in favor of consolidation and Democrats opposing it.
The issue had a heavy presence in the 2018 elections, with Democratic candidates for the three open commission seats pledging to put the departments back the way they were should they regain a majority. The election resulted in the board flipping from a 3-2 Republican majority to a 3-2 Democratic majority, and Democratic commissioners wasted no time in resurrecting the issue.
"Something I feel very strongly about is moving us back to where we used to be with two independent boards," Chairman Brian McMahan said during a Jan. 15 work session. "I'd like to ask staff to start the process of looking at what would be necessary, and let's bring that back up."
Staff did just that, during the Feb. 12 meeting advising commissioners that the structure could be restored through a simple resolution, with two to three months for full implementation due to the need to wait for the state to approve some board appointments.
"It is not believed a public hearing is necessary because a public hearing was not assumed necessary when commissioners assumed responsibility," said County Manager Don Adams.
Commissioners voted to abolish the consolidated board, separate the departments once more and instate themselves as the governing board over the two departments following what the majority considered to be an act of rebellion in August by the board installed to oversee the new consolidated department. As a result of the consolidation, the county had to hire a new position to oversee the combined departments, a job with a salary range of $74,000 to $145,000. The consolidated board voted Aug. 14 to delay hiring that position until after the November elections, since there was a chance the situation could change afterwards.
Commissioners voted Aug. 20 to "unconsolidate" the departments and install themselves as the governing boards. They declined to hold a public hearing before the vote but hosted one after the fact on Oct. 1, drawing 19 speakers who were nearly all opposed to the move. In a 3-2 vote, the original decision was reaffirmed after the hearing concluded.
During the discussion Feb. 12, Mau raised his objections to reinstating the volunteer boards over health and social services.
"The environment DSS has operated in has changed greatly in the last eight months — is that a fair statement?" he asked Adams. "Part of the process for me wanting to consolidate was to create a structure that made more sense. It wasn't about how things are operating."
Mau was concerned about the potential impacts of HB 630, also known as Rylan's Law, which strengthens accountability measures for local social services departments. Some of those accountability measures include giving the state the ability to withhold funding in certain circumstances.
"We're going to have this volunteer board putting taxpayer dollars at risk if we go this route," said Mau.
He also cited upcoming changes to Medicare and Medicaid as a reason to pause before making changes.
"Irregardless of what happens with HB 630, if we select good people to be on these boards, I personally feel that they will be more qualified to make those decisions than I would be," countered Commissioner Gayle Woody. "I'm not a veterinarian. I'm not a physician. If we get people we like on those boards, I have every faith that they will make good decisions."
Mau disagreed, stating his belief that taxpayers would rather have their tax dollars protected by someone they'd had the opportunity to elect rather than by someone on an appointed board.
"I'm a taxpayer and I would rather have someone with expertise," argued Woody.
The experienced professionals Woody spoke of could still be involved, said Mau. Even with commissioners serving as the health and social services boards, the county is required to have an advisory board in place for health, though not for social services. But, Woody pointed out, as of yet no such board has been appointed.
At the direction of commissioners, County Attorney Heather Baker drew up a pair of draft resolutions that, if enacted, would reinstate the volunteer boards, with those boards taking over from commissioners once the process of appointing members is complete. Commissioners discussed the resolutions during a work session Tuesday afternoon, March 12, which occurred after The Smoky Mountain News' press deadline. McMahan said it's likely the resolutions will appear on the agenda for a vote March 19.
See more
The resolutions are online at www.jacksonnc.org/pdf/work-session/march-12/attachment-6.pdfmarch-12/attachment-6.pdf.
A consolidation timeline
• 2012 — A state law is enacted allowing consolidation.
• Jan. 10, 2017 — Consolidation is first discussed when Commissioner Ron Mau, elected in November 2016, brings it up during a county work session.
• March 23, 2017 — Experts from the UNC School of Government travel to Jackson County to discuss the pros and cons of consolidation in a joint meeting of commissioners and members of the health and social services boards.
• Nov. 16, 2017 — Commissioners vote 3-2 to pursue consolidation of the health and social services departments in a special-called meeting.
• Jan. 29, 2018 — A public hearing on the proposed consolidation draws 11 speakers, all opposed to consolidation. Later that same evening, commissioners vote 3-2 to consolidate.
• May 7, 2018 — Commissioners vote 3-2 to approve appointments to a new board tasked with overseeing the consolidated department.
• June 11, 2018 — The consolidated board holds its first meeting, voting 8-3 to request a letter of explanation from commissioners regarding consolidation.
• July 10, 2018 — County Manager Don Adams tells the consolidated board that commissioners declined to author the requested letter. Board members take a new vote, requesting that one of the commissioners who supported consolidation explain the rationale at the board's next meeting.
• Aug. 14, 2018 — The consolidated board votes to delay hiring a director for the new department until after the November 2018 election.
• Aug. 20, 2018 — Commissioners vote 3-2 to abolish the consolidated board, separate the departments and place themselves as the governing board over them.
• Oct. 1, 2018 — Despite stating in August that a public hearing was not required, commissioners hold a hearing on the August action, drawing 19 speakers, 16 of whom opposed the action. They vote 3-2 to reaffirm the decision.
• Dec. 3, 2018 — New commissioners are sworn in, flipping the board to a 3-2 Democratic majority. Democratic candidates had run on the promise that they would revert the boards and department to the way they were before January 2018.