Archived News
Jackson to purchase old Pepsi-Cola plant for $500K
Wednesday, November 14, 2018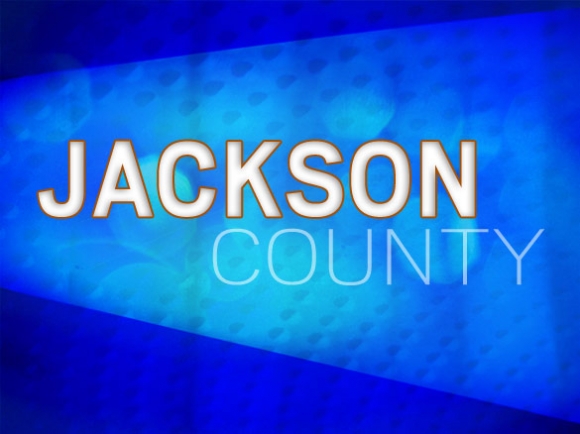 If all goes as planned, Jackson County will spend $550,000 to buy the old Pepsi-Cola plant in Whittier, following a party-line vote Friday, Nov. 9.
The 5.61-acre parcel was originally developed to be an industrial park by the now-defunct Jackson County Economic Development Commission. The JCEDC sold it to Pepsi Cola Bottling Inc. in 1999, with a stipulation in the deed that the JCEDC would hold the first right of refusal for any future sale of the property. When the JCEDC was dissolved, all of its assets were transferred to the county, meaning it's now the county that holds that first right of refusal.
The property has been on the market for some time, County Manager Don Adams said Nov. 9, but about three weeks before the meeting the county heard that it was under contract with the nonprofit 1 Voice Inc. to sell it for $500,000 plus tax credits. The county is now working out a contract to purchase the property for the same price, with an additional $50,000 budgeted for the due diligence process.
County commissioners met in closed session Oct. 30 to discuss a potential land purchase, talking for about 40 minutes and adjourning without a decision. The follow-up meeting Nov. 9 included about 50 minutes in closed session.
When open session resumed, commissioners voted 3 to 2 to exercise their right of first refusal and assume the contract 1 Voice had with Pepsi-Cola. Voting in favor were Republican commissioners Ron Mau, Mickey Luker and Charles Elders. Opposed were Democrats Commissioner Boyce Deitz and Chairman Brian McMahan.
In a follow-up interview, McMahan compared the purchase to a person loading up on unneeded potatoes at the grocery store just because the price is low.
"Just because they're on sale doesn't mean you go in there and fill your shopping cart full of potatoes," he said. "There's other things there that you need to buy. Sometimes it's better to focus on what you need than on what you think is a good deal."
The $500,000 purchase price is far below the property's tax value of $1.9 million. However, McMahan said, the county has no specific use for it and the land has some challenges that are known going in. It's in the floodplain, and because it's a historic Cherokee site, any construction would require archeology work beforehand.
"I'm just concerned about the location," said McMahan. "I'm concerned about the limited use that we could have for it, and I'm just not interested in spending $500,000 on the purchase of a building which would require potentially untold amounts of money to be retrofitted for whatever we want to do with it. That just takes away from other projects we already have on the list."
Mau sees it differently.
"I think it provides the county with some opportunities to pursue some projects that would benefit the county and accomplish goals or address issues that have been ongoing in Jackson County for some time," he said.
Mau said it would be "premature" to list what those opportunities might be but said there are multiple specific uses the property could be good for.
While he acknowledged that remodeling costs could be significant, Mau said that some of the other issues McMahan listed might not be as problematic as feared. The first thing the county will do after purchase is to engage an engineer to verify whether the building is actually part of the floodplain — it might not be, he said, adding that part of the land previously mapped as floodplain was found to be outside of it when the county undertook a similar study on a property in Dillsboro that was being considered for an adventure park.
The county will have to clear a couple hurdles before the sale is ready to be finalized. The process will include a survey and an appraisal. The appraisal must come in at a certain amount for it to be a good deal for Pepsi, which is counting on tax credits from the sale.
The Pepsi-Cola plant is adjacent to the former Drexel Heritage Furniture Plant, which Jackson County has owned since 2007. About five years ago, a plan began forming to use the plant as an agricultural and community center, but that came to a halt when Jackson County commissioners got the results of a master planning process. They learned it would cost $1.7 million to bring the sturdy but aging building up to code and that its location in the floodplain would severely limit any potential uses. The property is now leased to an agricultural co-op made up of local farmers.
The county does not yet have a closing date for the deal, and depending on the outcome of due diligence processes, it's possible another vote could be required before the sale is final. In that case, the sale could fall through, because the board's Republican majority will change to a Democratic majority when the winners from the 2018 elections are sworn in Dec. 3.