2018 Midterm Elections
Jackson Dems win county commission
Wednesday, November 07, 2018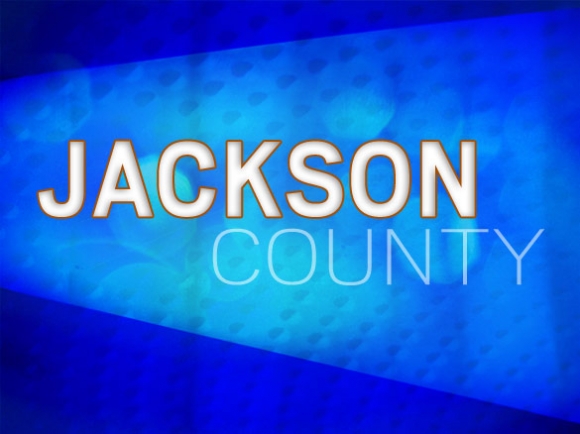 The Jackson County Board of Commissioners will flip to a Democratic majority following a hotly contested election in which three of the five seats appeared on the ballot.
Political newcomer Gayle Woody, a Democrat, ousted three-term Republican Commissioner Charles Elders, garnering 53.91 percent of the vote to Elders' 46.09 percent. Chairman Brian McMahan, a Democrat, drew 57 percent of the vote against challenger Ron Mau, a Republican and sitting commissioner, who earned 43 percent. Commissioner Boyce Deitz, a Democrat, handily retained his seat with 56.54 percent of the vote in a contest against Republican Doug Cody, who was an incumbent when Deitz defeated him in 2014. Cody received 43.46 percent of the vote.
When the winners are sworn in next month, they will join sitting Commissioner Mickey Luker, a Republican, as well as Mau — Mau's term on the board doesn't expire until 2020 — for a 3-2 Democratic majority.
McMahan, who won his fourth term in office, said he was happy about the win and had anticipated it happening.
"I felt good about this from the campaign," he said. "It's what I expected."
"Thanks to all the voters," said Mau. "I am looking forward to continuing to work for Jackson County. The 9,622 who voted for me in 2016 and those who voted for me this cycle can be assured that I will continue to put people before politics."
McMahan won despite a marked discrepancy in fundraising. By the end of the third quarter Oct. 20, Mau had raised a staggering $32,252 — nearly three times the $11,227 that McMahan raised in the same period. Nearly all of McMahan's cash came through in the third quarter; before the quarter's start July 1, McMahan had raised only $1,175. By that time, Mau had raised $15,448. Fourth-quarter reports for funds raised from Oct. 21 to Dec. 31 are due Jan. 10.
Woody congratulated her opponent Elders on running a clean, respectful campaign and said that she credits the team strategy she, McMahan and Deitz adopted with her success. The three candidates did their campaigning and advertising jointly throughout the race.
"We just had such respect for each other, and that came across as lots of people said to us, 'I know you are going to be able to work together,'" said Woody. "That means a lot. I feel like that was the biggest strength."
Woody said support from her former students at Jackson County Public Schools and a possible edge from being the only woman in the race also contributed to the win.
"I wish her the best and the county the best," said Elders. "It's been a pleasure. I've served 12 years and it's time I guess for me to hang it up."
Elders said a heavy voter turnout and better organization on the part of the Democratic candidates likely played a role in the outcome.
Deitz said he was thankful to see the hard work of campaigning pay off for all three Democrats. He believes that the controversial consolidation of the county's health and social services departments — championed by Republican commissioners and opposed by Democrats — motivated people to vote for the Democratic candidates and also postulated that the large amount of money Mau raised could have created a backlash in people who didn't appreciate seeing such an influx of cash impacting the race.
"I think maybe we ran on being listeners and listening to the people we represent, and not just making decisions no matter what they felt," said Deitz.
Cody said that, while he expected the race might be a bit closer, he knew it would be a tough one to win.
"I wish Boyce (Deitz) the best of luck and hopefully they'll do the right thing for the citizens of Jackson County now that they're in control and they can pursue their agenda," he said. "Hopefully it will be a good match for the citizens. They're going to have a lot of responsibility on their shoulders now, and we'll see how things work out."
The three Democratic candidates had pledged that, should they win a majority on the board, they would reverse changes that Republican commissioners had made to the county's health and social services departments. Republicans voted to consolidate the departments following a January public hearing in which all 11 speakers stated their opposition to the measure. The vote set off months of contention between commissioners and on the newly formed Consolidated Human Services Board. Ultimately, the Republican majority voted to disband the consolidated board, separate the departments once more and install the board of commissioners as the governing board over health and social services.
The next cohort of commissioners will guide the county through what promises to be an eventful four years as Western Carolina University continues to grow, the N.C. 107 project begins in Sylva, key capital projects like building a new animal shelter get underway, the quest to improve county infrastructure continues and commissioners find themselves faced with decisions about how best to serve the county's homeless population.
Winners will be sworn in at the beginning of December and serve four years, through December 2022.
The results
Votes Percentage
Chairman
Brian McMahan (D)* 8,475 57
Ron Mau (R) 6,393 43
District 1
Gayle Woody (D) 8,049 53.91
Charles Elders (R)* 6,882 46.09
District 2
Boyce Deitz (D)* 8,408 56.54
Doug Cody (R) 6,462 43.46