2018 Midterm Elections
Jackson sheriff wins second term
Wednesday, November 07, 2018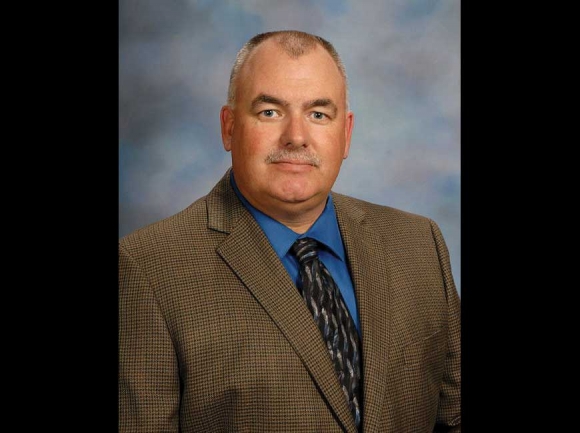 Jackson County Sheriff Chip Hall will keep his job for another four years following a decisive victory on Election Day.
Hall secured 59.76 percent of the vote against Republican challenger Doug Farmer, who took 40.24 percent of the vote. Farmer won in only three of Jackson's 14 precincts — Cashiers, Glenville and Barkers Creek.
"I think that speaks a volume to what we've done the last four years," said Hall. "The citizens seem to be appreciative of the direction the sheriff's office is moving."
Hall said he looks forward to continuing his administration for the next four years.
"We're going to combat drugs and property crime here in Jackson County and continue to push forward with safe schools," he said. "We've got plenty to do and I think the voters have spoken."
Hall, a Jackson County native, has worked for the Jackson County Sheriff's Department for all of his 30 years in law enforcement, rising through the ranks to the second-in-command position of chief deputy before running for sheriff in 2014, following the retirement of then-Sheriff Jimmy Ashe.
Hall said he's proud of the way he's led the department in the past four years, citing a community outreach program he began to encourage officers to build relationships in the community, partnerships he's fostered with other agencies to combat the opioid epidemic and getting a school resource officer installed at every school in the Jackson County Public Schools system.
However, Farmer had criticized Hall's administration, taking issue with its decision to spend $250,000 on a BearCat armored personnel vehicle, decrying the current arrangement of patrol officers as unsafe and inefficient for leaving just one officer to cover the large and remote Cashiers area, and saying Hall has not done enough to get drugs out of the county.
This is the second time that Farmer and Hall have run against each other. In 2014 Farmer ran as a Democrat, and he and Hall both participated in a primary election that included six Democrats and three Republicans. In that race, Hall finished first and Farmer third among the Democrats.
Hall will serve a four-year term ending in December 2022.
The results
Votes Percentage
Chip Hall (D)* 8,850 59.76
Doug Farmer (R) 5,959 40.24