Living Well
Sitting: Could it be as bad for your body as smoking?
Wednesday, September 05, 2018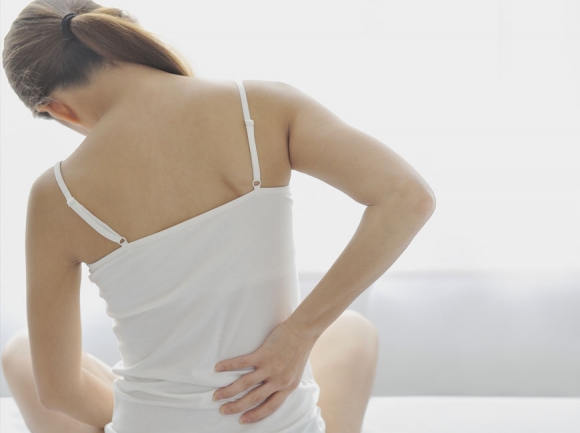 By Dr. Tara Hogan, D.C. • Guest writer
According to the Mayo clinic's experts, sitting too often can cause a number of health conditions such as heart problems, metabolic syndrome, obesity and high blood sugar. In addition, sitting has been linked to an unhealthy brain. So, how can sitting be this bad?
When we take a look at our culture and the postures many of us frequently assume, it is no wonder we are seeing so many health problems. For instance, when the large muscles of the legs are not used often enough, it slows our metabolism.
It is not just the act of being sedentary at work that's contributing to these health problems though. A study in Annals of Internal Medicine found that people who exercise regularly can still experience these problems. They concluded, "physical activity guidelines should target reducing and interrupting sedentary time to reduce risk for death." It seems that we are living in a culture pushing production without taking into account how our bodies actually work.
Specifically, the sacroiliac joints of the pelvis are not structured for long periods of sitting. Sitting slumped at your computer for hours on end causes the muscles in the front of the hips to become shorter, which puts more strain on the lower back. The shoulders and neck roll forward causing poor posture and stress on the upper back and neck.
As a chiropractor for the last seven years, I have seen how neck pain and sacroiliac joint dysfunction due to sitting is very common. These problems also have the ability to affect the overall posture of a person, which can be detrimental to our health in general.
According to the medical journal Spine, "All measures of health status showed significantly poorer scores as the C7 plumb line deviation increased (forward head carriage/body)." In plain English, that means when head posture comes forward, overall health goes downward.
The neurobiologist and Nobel Laureate in Medicine, Dr. Roger Sperry, found that 90 percent of stimulation and nutrition to the brain comes from the movement of the spine. So when you decrease motion by sitting for hours on end, you are actually depriving the brain of vital nutrients it needs to function properly. This leads to poorer health and poorer productivity for adults at work and children at school.
Sperry also said, "Better than 90 percent of the energy output of the brain is used in relating the physical body in its gravitational field. The more mechanically distorted a person is, the less energy available for thinking, metabolism and healing."
This means that extended sitting will cause postural alignment issues (distortions) which will deplete the energy the brain could be using for thinking, metabolism and healing.
Just in time for the new school year, research was published on Aug. 20 in the journal Neuropsychology stating, "Children with higher levels of physical activity, while controlling for individual differences in intelligence and fitness-related factors, have better working memory as assessed by both behavioral and neuroelectric measures."
Essentially, kids who move their bodies throughout the day have better aptitude for remembering what they learn in school. We could work smarter and not longer or harder in our schools by implementing more motion in our children's daily routine. If kids exercised more in school they wouldn't have to study for as long. Maybe teachers don't need more time to teach, they need healthier student brains to teach. They need brains that have experienced more nutrition because they were fed with movement.
A solution to combat this situation might be as simple as "spinal movement breaks" in schools and at workplaces every 30 minutes for brief moments to "feed" our brains. The sad part about Dr. Sperry's discovery is that it happened in 1981.
Presently, it is of utmost importance that those of us who have influence over the workforce and schools embrace this science of how our bodies work instead of fighting it. We have implemented too many unscientific ways to try to raise test scores and increase work productivity by going against the grain of our physiology. The secret is simply movement. That will be the key to healing many heath conundrums.