Living Well
Journey toward positivity
Wednesday, September 05, 2018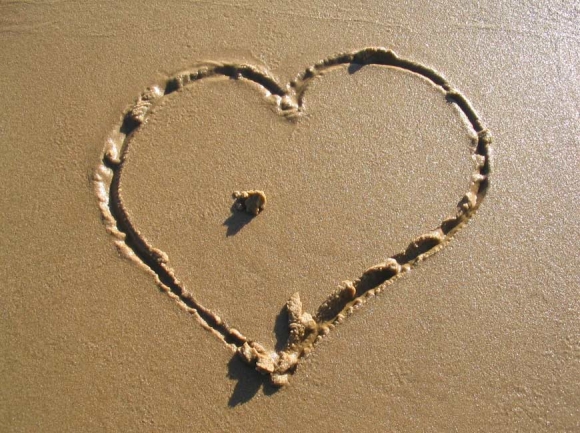 By Wende Goode • Guest writer
Negativity surrounds us, is embodied in us.
Until a couple of years ago, I felt like I was a pretty positive person. Seeing the good in others, feeling good about life and my journey. One day this all changed. That day I realized that I had been lying to myself.
I had ignored the negativity, but my brain had not. When I looked deep down inside I realized that I would think something positive, feel something positive and then negativity would seep in. Negativity is like a cancer. It hits unexpectedly.
Self-talk becomes imprinted on the brain as "I'm not worthy," "I fail at everything," "I… (fill in the blank)." We all do this, but we ignore it and rush off to the next task at hand.
On the day I realized negative thoughts have been a part of my daily life, I decided to do something about it — really do something about it. The road would not be easy. It is not easy. For me, a pivotal moment came when I decided to become a wellness advocate for an essential oils producer. Through this journey, I've found the most rewarding and fulfilling part has been helping others — and myself — gain confidence and overcome those nagging doubts.
Negativity certainly does surround us, but we do not have to welcome it into our lives. The lies that we believe everyday can be reprogramed as a positive truth, "I'm worthy, I'm perfect the way I am." The truth taught to me as a child that God loves us all unconditionally is the foundation for reprograming my self-talk.
Even as my fingers type, doubt tries to seep in. Words like "why," "can't," and "you're crazy" are always there. So, we ask the question: How do we overcome these thoughts? The answer: Work. It takes work, daily work. Is it worth it? The answer is a resounding yes.
Start today. Each morning, wake and say a positive affirmation. Reprogram one negative thought. I learned that neuroplasticity is the brain's ability to change; this is something we should use to our advantage. Reprogram the thoughts in your brain that you have believed for so long. Say the positive thought out loud, say it to your reflection in the mirror, say it as you drive to work, say it as you lay your head down to sleep.
Dr. Caroline Leaf speaks about changing our brains in her book "Think, Learn and Succeed." In her recent blog she wrote "our expectations change the structure of our brains."
"When we expect good things, good things start to happen… yet the opposite is also true."
Enhance this verbal ritual by applying an essential oil that calms and grounds the central nervous system. I use doTERRA's Balance blend, which contains Frankincense — a powerful cleanser and magnifier that opens the mind's eye and connects the soul with its authenticity.
Finally, surround yourself with positive people, positive input including personal development books, blogs, scripture, prayer and the daily text message app Shine.
Life and business coach Tiffany Peterson and networking entrepreneur Eric Worre have been instrumental in my journey from negative thoughts to positive thoughts.
Peterson's annual November "Gratitude and Generosity Series" is amazing and free (www.tiffanyspeaks.com). Peterson explains it this way: "what we focus on expands."
Worre's middle name should be "never give up" and his words ring out loud when negativity screams "you can't do this," "you're not good enough," "no one wants to hear what you have to say." Daily I pick myself up, apply some Balance and say out loud to the person staring back at me "I'm worthy," "I'm important)" and "people want to hear what I have to say."
So, here I sit typing about how to recognize negative thoughts, those lies that your brain tells you every day, and how to speak the truth to yourself so that one day the only thoughts that come out are positive and the truth. My journey has taught me a lot — how to provide a healthier life to my family and others, and how to support those less fortunate.
Most importantly, I'm learning that "I'm worthy" … and I need to tell others who doubt themselves that they are worthy too.
Wende Goode is a doTERRA wellness advocate in Clyde. She can be reached at 828.246.2256, This email address is being protected from spambots. You need JavaScript enabled to view it. or my.doterra.com/goodeoils.