Archived News
Work begins for Green Energy Park makeover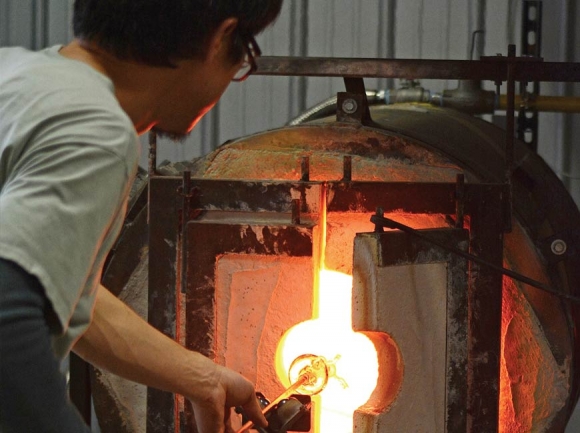 An idea to turn the Jackson County Green Energy Park into a campus for creativity, learning and animal adoption now has some legs after commissioners voted unanimously June 18 to spend $45,000 on a master plan for the project.
The county will engage with the engineering firm WithersRavenel, which has an office in Asheville, to create the plan and provide cost estimates for completing it.
"Once we get that master plan completed, we will be able to acquire services from an architect and start developing and designing the actual facilities themselves," County Manager Don Adams told commissioners June 18.
The county decided to go with an engineer for this initial planning step in order to choose the best locations for the buildings from a structural standpoint. The team will take borings and various other measurements to determine which areas could best serve as building pads. The resulting master plan will include three potential locations for building pads with estimated costs for each, Adams said.
According to the contract, the preliminary park program would include relocating the existing recycling center, organizing land uses and access around artist studios and building an animal rescue facility with dog runs, an innovation center for use by university-level researchers, a dog park, walking and biking trails and parking. The engineering fee will be $44,420 with up to $1,800 in reimbursable expenses. The work will be done within 10 weeks.
Public discussion of the Green Energy Park project began in March, when leaders from Jackson County, Dillsboro and Western Carolina University met to discuss WCU's pitch that the park be transformed into a campus featuring a "maker's space" that would give students and community members a place to create, combining art with engineering and design.
"This could be a living laboratory and design center for the county," said Arthur Salido, an associate professor of analytical chemistry at WCU, during the March 5 meeting. "This space would reflect the interaction of art and design with the school's business to advance contemporary Appalachian culture and regional innovation."
The center could be managed through an agreement similar to what Jackson County has with Southwestern Community College, WCU representatives said — the county pays for the buildings and infrastructure, while state funding to the college covers staffing, equipment and materials.
The Green Energy Park was created to turn methane gas captured from the old landfill next door into fuel for a series of artisan studios. Right now it's a standalone entity, by itself up a spur off of Haywood Road in Dillsboro.
By running with the campus idea, Adams said, the proposal wouldn't be just about one program or building — it would be about turning the property into a true campus with multiple complementary uses housed right there. In addition to the makers space and existing artisan studios, the preliminary plan would be house a sorely needed new animal shelter on the property, hopefully making use of nearby WCU students to volunteer there.